SCAM ALERT! - PaysBook = CryptoPeso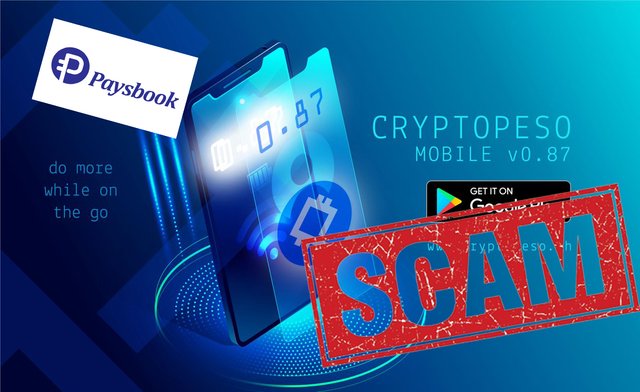 Sorry for this Lazy Edited Thumbnail, I am not paid to do this and also not worth my time to edit
Since the dawn of time, there is PaysBook - and now they have returned. Introducing CRYPTOPESO.
Now because this blog is about sharing Unlimited Opportunities, and my daily photography (lol). I will enlighten everyone around the Internet on how stupid they are, I mean we are not stupid we just need more education, more research and study behind the specific product we would want to try or to invest in. But when in terms of money, it is a very sensitive topic, and also I wouldnt go full time proving the platform is wrong, Ill just display the links you needed for you to discover.
PS: Pardon me for my English and grammar, I am not an English Person. But since English is already the Universal Language to everyone and even for SEO lol, LETS GET TO IT!
For years and months, there has been a trend of the Cryptocurrency, and every scam (which is so good to be true) now existed. Taking advantage of the trend, which is of course the CryptoCurrency world, the Digital Era and the social media platforms. In which, social media platforms helps us connect and build a network or share to anyone a valuable or boastful information from their timeline or profile page.
CryptoPeso Background
From CEO.
Isa sa hinahangaan ko sa mga tulad ng coins.ph, PayMaya at GCash ay sila ang mga naging advocates para makilala ang bagong kunsepto ng e-money or electronic / digital form of cash. At dahil nakikita ko na ang future na paraan ng pagpapalitan ng pera, ngayon pa lang ay ginagawa ko na lahat ng posibilidad para makasabay tayo sa nagawa na nilang napakagandang sistema. Kaya natin nagawa ang CryptoPeso.
But why do we have to activiate the wallet?
Tulad ng coins.ph, PayMaya at GCash, isa rin siyang pamaraan ng pagpadala ng pera o pagbayad ng produkto at serbisyo, sa pamamagitan lang ng iyong telepono o kompyuter. Ang kinaibahan lang, tayo ay may sariling "blockchain-prowered currency" na tinatawag nating PHPc.
Still, why do we have to activate the wallet? Through a form of payment?
Maikukumpara natin ang PHPc sa Bitcoin pero hindi tulad ng BTC na need mo muna ibenta sa exchanges para maging cash. At ang BTC ay tinatawag na "volatile" or pabago bago ng price, pwede bumagsak pwede tumaas bigla. Ang PHPc ay meron naka backup na cash or Peso, kaya hindi na kailangan ng exchanges para maging pera. Hindi siya kailangan ibenta, ipalit mo lang ng cash pwede mo na withdraw anytime.
This is stupid, and I dont want to explain further about this. Because the statement itself is funny, and from the first sentence out of it is questionable.
Pero unlike BTC, ang PHPc ay tumataas ang value pero hindi siya bababa, kasi bawat transaction fee sa system ay meron nadadagdag sa Peso backup niya kaya yun ang nagpapataas ng value niya. So para na rin siyang time deposit sa bank pero ang time deposit ay hindi mawiwidraw ng matagal, pero ang PHPc ay pwede kahit kelan mo gusto.
Kaya ang PHPc ay isang "fusion" ng cash at crypto dahil ang cash ay stable at ang crypto ay traceable. Inalis natin ang volatility ng crypto at pinaghalo ang traceability ng crypto at stability ng cash.
Bakit mahalaga na "traceable" sya gamit ang blockchain? Para mas lalong secured ang pera niyo. Kung sakali man may makaalam ng password nyo ay manakaw ang PHPc nyo, malalaman natin kung saan napunta ito at hindi rin maibebenta ang PHPc kasi wala tayo sa exchanges at hindi rin mawiwithdraw ang Peso na naka backup dito. Kaya safe na safe ang pera mo. Yan ang wala sa iba na meron ang CryptoPeso.
Traceable? I dont know if these guys knows what they are talking about lol.
Back to its Research
Now with 2 days and a night researching all the details behind the app, the platform and its features. I have so many questions on why should we activate our wallets when you can open a free wallet without activation using PayMaya, CoinsPh and Gcash. I noticed that I cannot accecss the CryptoPeso wallet without a person who tries to recruit you from the platform. Clearly someone dared me to research these kind of stuff.
It started to smell fishy, right after those statements above. Why could we not just use these registered apps and platforms or the company? The app is clearly similar to the app PaysBook, and now what happened to PAYSBOOK? It became PETSBOOK! (See ther CEO's Status, check link below)
If you are telling me to check the app and the website, Ive check every page existed from the website. It sucked, the worst thing is that the UI of the app also sucks, its like an app for making a basic finance app.
IDG Token
https://www.indigen.foundation/
This is their platform, and their token has also no buy orders. I really question this kind of platform, and now they created PaysBook and CryptoPeso just to gain money to themselves not for the Indegenios people.
SCAM ALERT! Proven and Tested from the Paysbook people last year. Now I dont want to pressure myself of proving it more, because those statements above are very questionable, even from the background status of their CEO is also very questionable. (Larrimar Tia) search google, he is everywhere, from twitter to medium and he also blocked me from his Facebook because we know the truth.
Jstore, another useless Store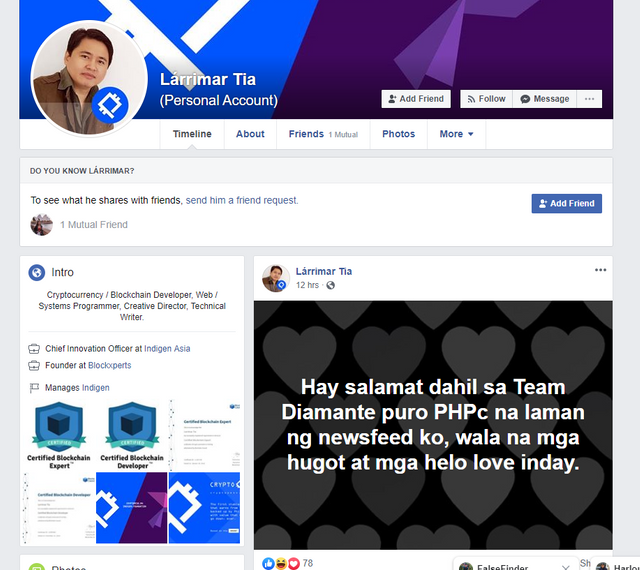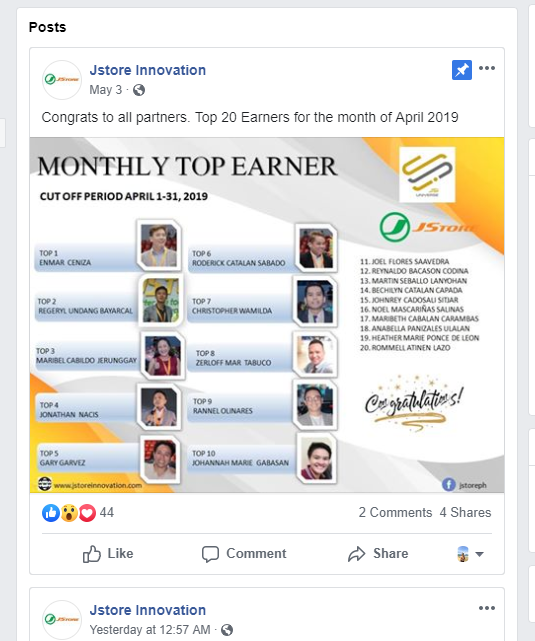 What do these guys sell when there are affiliates? Yes, that is right. Another ponzi and networking scheme. Pyramiding at its finest..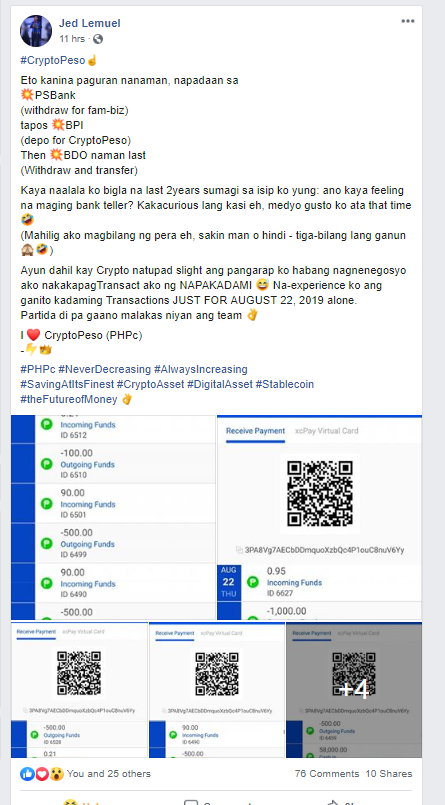 This is a Post from a recruiter.
Im gonna stop here
As ive said, instead of proving it 100% fully, I think I dont have to blog everything since those statements are very doubtful and I already sent a report to SEC about this matter because its their JOB (Im just a blogger xD), if you want to check it out yourself Ill provide links below. If you also want to earn minimal money without affiliates or investing money or depositing money to a platform. Subscribe to my youtube channel and follow me everytime I blog :P.
https://support.coins.ph/hc/en-us/articles/360000130962-What-is-the-latest-SEC-advisory-on-Paysbook-E-Commerce-System-Co-LTD- - PaysBook Advisory
https://www.facebook.com/arjaygalleneroCEO - The one who Scammed Millions
https://www.facebook.com/jedlemmat - Noob Uneducated Swine
https://cryptopeso.ph/ - Boring Lazy Website
FOLLOW ME!!!
Yes, I share platforms on how you should not be depositing any money but you can still earn money from it.
https://chuckunlimited.net
https://www.facebook.com/Chucklast0
https://www.instagram.com/chuuuckiee/
https://www.facebook.com/ChuckUnlimited/
https://steemit.com/@chuuuckie
https://twitter.com/chuuuckiee
Follow me in these Channels, or ill send their CEO to heaven.