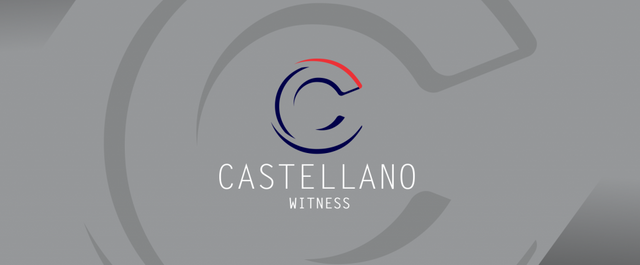 Weekly Summary 06/18/18 to 06/24/18
Week after week, we feel the need to bring you a summary report of the @castellano Witness, in which we hope to share all the activities and achievements that we reached over the week.

This week's posts

Users Speak in @castellano| @irvinc and the philosophy behind the projects:
We started this week with Users speaks in @castellano. These are posts that are born from a comment or a post of our community users, that we think excel from others and we make sure to read them, analyze and make a post about it.
This post in particular is based on the comment made by
@irvinc
, in which she talk about what is like to be a new user in the platform and all its complexity, a very interesting point of view for us.
Artistic Evolution signals | Everything doesn't need to be pure formality.:
This was a very special post, and we even broke the schedule a little, to be able to show a more human side of @castellano. It's a post where we share a playful joke, make it public so everyone can laugh about it, and tell the process of how @castellano own a motorcycle named "jarlie" and we wanted to share it to show that in this project, is not necessary to do everything by a formal way. It's filled with stories, jokes and very much laughs.

Achievements
Luckily all the effort and time we put on this project reap its benefits so we want to share some of them with you.
Our diplomatic movements have been very moved by these days, making new alliances with some projects. Also, we accomplish to make the Afrodita-A BOT created by @nnnarvaez to work at a full capacity, achieving our goal to give our community fifty thousand SP. We wish to reward everyone who deserves it, and thanks to Afrodita we can do it efficiently.
In addition to that we want to announce a new and really important alliance that we have made with the team of @steempress-io, who decided to support us because of our work and philosophy. We don't want to get into details for now but we'll schedule a post in the next days to talk more about it and let you know everything.

Post Schedule
| | |
| --- | --- |
| Day | Activity |
| Tuesday | Translation of the post made by @jimhutch |
| Wednesday | Steempress post (Spanish) |
| Thursday | SteemPress Post |
| Friday | Remarkable users (Spanish) |
| Saturday | Remarkable Users |
| Sunday | weekly summary |

Vote for @castellano as a witness by clicking here.