Let's take a walk through Resident Evil 7 (Videogame)
Hello friends steemians yesterday we talked a bit about Resident Evil 6 today I come to talk about his successor Resident Evil 7 although a lot does not like this new game in the saga there is another who love him let's take a little walk and analyze the game.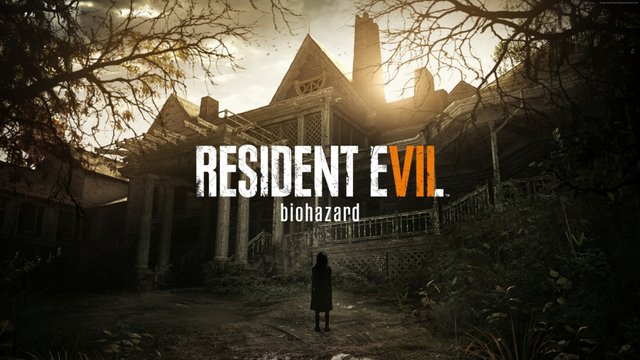 It is surely the best thing we have done last January. The saga of Capcom, after a few years in a decline in popularity and satisfaction by users, mainly due to its almost pure action style. Now he has returned to the origins in terms of terror as a genre, which has served to recover a large part of the lost fans. A delivery with the number 7, but too independent at times and with an ending that ... let's say it does not fit.
As is evident, this article contains SPOILERS, since it deals directly with the end of the game, so if you have not yet been able to complete Resident Evil 7: Biohazard, you'd better run away faster than you would with the Baker family . If you are still here, we assume that you want to take the risk and theorize with us about what the end of the game may mean.
To put us in situation, Resident Evil 7 presents two different endings, but in which does not change the crux of the matter: in the end, Ethan is rescued by a group of masked soldiers who come down from a helicopter. One of them removes the mask and says: "I'm Redfield." So, to dry. To this, Ethan responds "Why did you take so long?" If we look at the model of this Redfield, many think that it is not Chris Redfield, and have believed that it would be a relative, a brother of Claire and Chris unknown to date.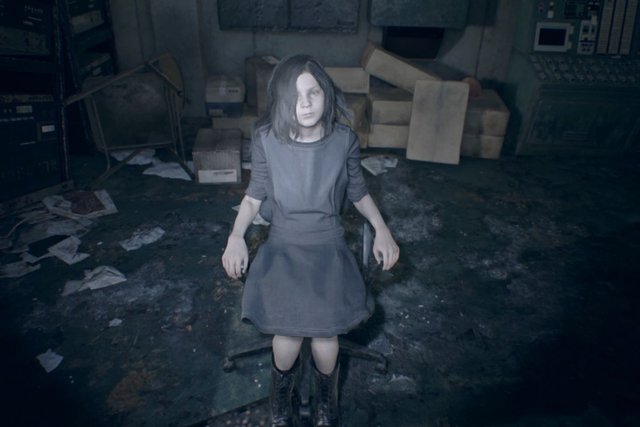 The most patient, who will swallow all the credits to the rhythm of the song "Go Tell Aunt Rhody", a version of the folk song of the mid-nineteenth century with the lyrics reinvented and played on this occasion by Jordan Reynes, will have discovered that, In spite of that cheating trick of not saying the name of the guy Redfield, in the credits of the game it does appear that the voice of David Vaughn corresponds to that of Chris Redfield. In addition, they will also have met with a teaser that suggests that in spring we will have a free DLC entitled "Not a hero" and that will expand the story of this character.
So, do we have to assume that he is the real Chris Redfield? Not at all. As you have seen, this is a somewhat different model than we were used to seeing in the previous appearances in Resident Evil 5 and 6. This time we have a more realistic prototype and not the Dwayne Johnson with hair that we control in the last two installments previous (and in the first Revelations).
It would be too bold to say that we are simply faced with a variation resulting from the change of graphic engine. The aforementioned deliveries made use of the MT Framework engine and in Resident Evil 7 the new RE Engine tool is used. Enough to justify the change in the model of the character? Maybe not. Much more similar to this Redfield is HUNK, as pointed out by some users in NEOGAF.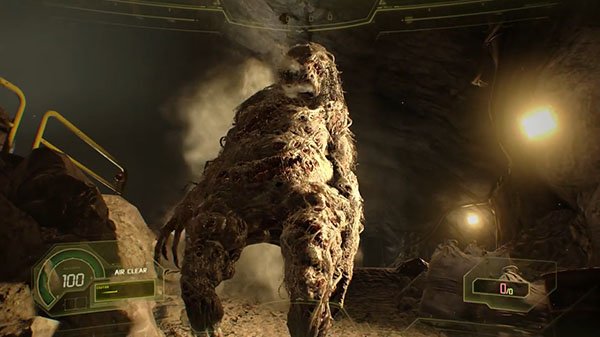 HUNK (codename) has always been one of the greatest mysteries of the entire RE series. Appearing almost always masked, in the epilogue of Resident Evil 3 yes we were shown his face and his hair, with a finish much more like the mysterious "Redfield" of Resident Evil 7.
For a long time there has been speculation about the origins of HUNK. This "supersoldier" of Umbrella Corporation is known as "Mr. Death" due to its condition of survival in extreme environments, always coming out graceful thanks, among other things, to being infected with control to boost its capabilities. For a long time, with this mystery that surrounds the character, it has been rumored that he could be an unknown brother, a cousin, a clone ... but that would be related to the Redfields.
This would explain another of the mysteries existing in this short video that serves both ends. The rescue helicopter in which they leave has a Umbrella Corporation logo, but now with the colors changed. Any fan of the Resident Evil series can understand that it is complicated that Chris Redfield, always fighting Umbrella both in his stage in S.T.A.R.S and later in the BSAA may be working for what was once his main enemy and causing so much destruction.
Source youtube
In this sense, we could interpret that the character that appears at the end of Resident Evil 7 would not be Chris Redfield even if he identifies himself as such. It could well be HUNK posing as him, who knows for what purpose. The other alternative is that, despite the little resemblance of this Chris with the classic Chris, is being controlled with some kind of mind control, as happened with Jill in Resident Evil 5. This would explain why the DLC is titled "Not a Hero ", when Chris has usually been cataloged as such.

This is all for today I hope to see it tomorrow in my next publication if you liked my publication do not forget to give me your vote in support of my effort to bring you quality content.
---
Posted from my blog with SteemPress : http://paidtoclix.16mb.com/uncategorized/lets-take-a-walk-through-resident-evil-7-videogame/
---