In recent times, many pictures ...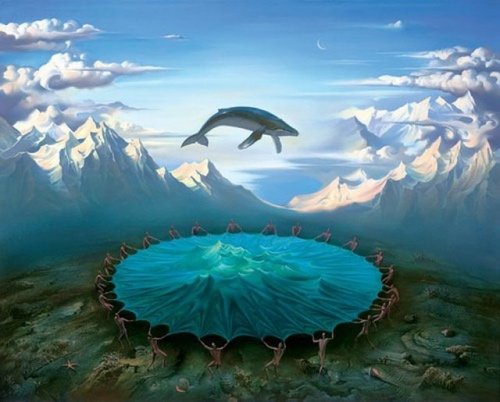 In recent times, many pictures have been shared on social networks and in the media under the name of God's miracles. On the sky there are clouds of clouds, honeysuckle or various fruits and vegetables, and on the skin of animals there is an Arabic alphabet written in God's name. Looking at these miracles of our Lord, the Master of Power and the Wisdom, is at the very least ignorance. The fact that rainfall in the sky does not fall off the clouds, but does not wash the rainwater directly from the clouds, not to wash the cities, settlements, sown fields, drop the rain drops from the cloud, and not to take the speed of the bullet, but change the speed of the parachute the greatest miracle. At the same time, the minds of the bees, who are not educated, and, of course, the most optimal variant of the bees are built in the right hexagonal form, combining the calculations that can only solve the mathematical equations, and combining the nesting holes in the bottoms of logarithmic calculations, to fill a beam The ability to collect 100 million flowers of nectar and travel 100,000 miles is a bigger miracle than writing a poster on the beasts.
Of course, the clouds that are luminous in the sky, and the bearded beings can also be in the Arabic language in the form of religious writings, which will surely be found within the knowledge of our Almighty Lord. Indeed, Allah is All-Knowing, All-knowing.
But to limit the creation of God, the Creator of everything in the universe and all living things within it, will not be worthy of praise (worthy of God). As it is said in a verse from the Holy Qur'an:
Whatever is in the heavens and whatever is in the earth belongs to Allah. Allah encompasses all things (in knowledge and might). (Surat an-Nisa, 126)
The technology in living things, which creates the heavens and the earth in harmony with each other, providing all the conditions for the survival of living things on the planet, providing every living thing we see and do not see, with organisms in which it lives, is the source of inspiration for people's DNA Think deeply about the miracles of God that can accommodate millions of volumes of information, putting in the books information, reading, listening, listening, judging, feeling, rejoicing, loving, loving human beings and counting the signs of His might. is enough. These miracles are great miracles that are listed above and most of them can not be compared to the photographs of the photoshop.
On the other hand, these shares have a false impression of God's true religion in people who do not know enough about Islam. Muslims imagine that their imaginary images are far behind the truth, and they regard the religion they believe in. However, Islamic science, modern, beautiful, aesthetic, encourages quality. Allah calls His servants to be knowledgeable in the Qur'an:

---
Posted from my blog with SteemPress : https://alfren.000webhostapp.com/2018/12/in-recent-times-many-pictures
---