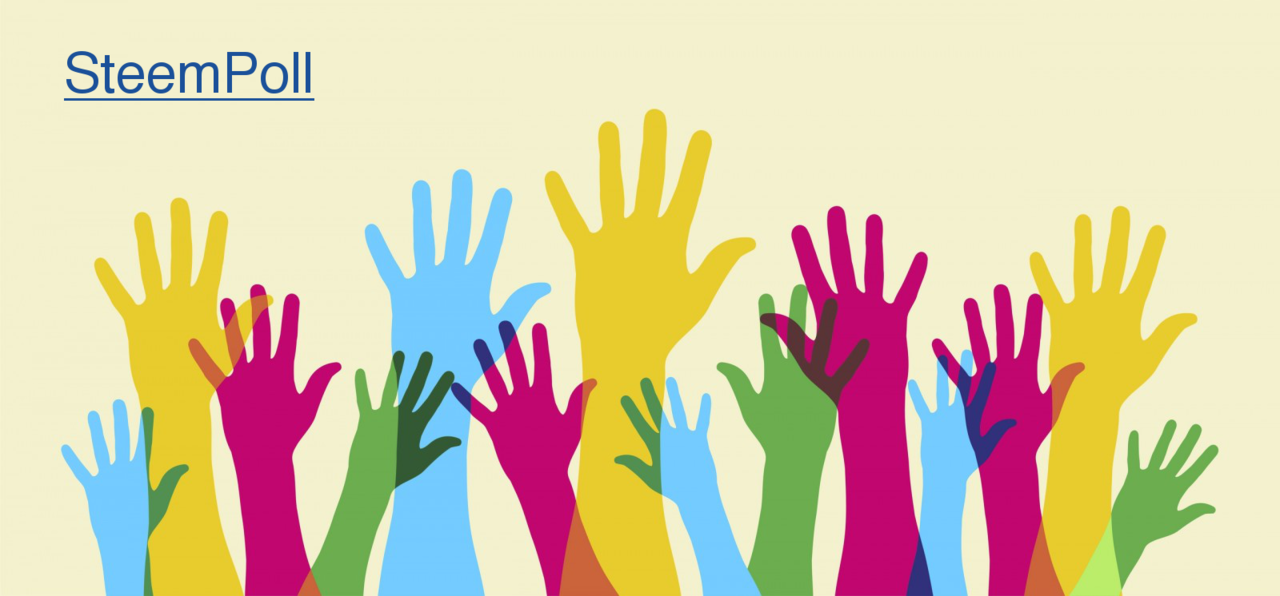 I am excited to announce project SteemPoll!
Introduction
Sometimes it is difficult to make a decision and get opinion of community and as we grow it will take more time and energy to come to conclusions. So we created SteemPoll tool to help community make faster decisions, not only community but everyone. Imagine you can get crowd opinion on every questions you have and perhaps make better decisions with wisdom of crowd. This tool will help you to know what is tendency of majority, what people value most so that we can have value everyone's opinion!
SteemPoll is built on top of Steem and utilizes features of the blockchain! This is initial release of the concept and implementation. Please feel free to give feedbacks. During my work on this project, I have seen similar polls run by @elyaque and other community members with 3rd party services. So decided to take some extra time to finish initial
version of the project.
How it works
After you fill form on http://steempoll.net, you will be asked to send minimum of 0.010 SBD to @steempoll account so that post will be properly formatted and saved/published to Steem blockchain. Amount (minimum of 0.010 SBD) set against spam attacks. Polls are submitted with Declined payoutso that it won't hurt daily reward pool, but serves the purpose. Depending on question and options, voting is divided up to certain percentages so that outcome of poll can be checked realtime.
http://steempoll.net provides easy to vote choices, you can quite easily vote there. Everything is signed locally ( with steem.js ) and your keys are safe, never leaves your browser.
Currently, we only enabled poll results by votes so that every member can participate and in future poll creator can decide to select preference to by vote or by stake.
How to create poll
Visit http://steempoll.net


Create Poll


After you complete form, send 0.010 SBD with specified memo.
Your post will be published by @steempoll to Steem where it can be access from steemit.com or any other front-end.
You can also quickly vote for your choice on http://steempoll.esteem.ws as well.





You can also view results of the Poll.

Future features
Each poll can allow attachment of custom images, allow poll to determine/show results by stake. Allow deadline based polls. Some design work for improve the flow and integrate easy usage on voting, publishing etc...
Don't forget to follow @steempoll account to never miss on community polls!
Opensource
Project is also opensourced to welcome contributors. Please report issues to Github here.
---
Vote witness good-karma#25 to support project development