Your photos are safe with us: www.steempix.com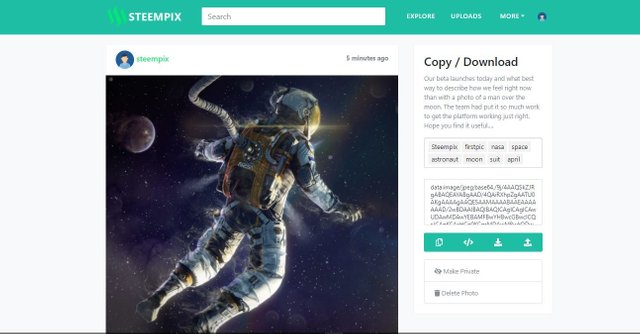 ---
Steempix allows you to easily upload, link and share your images on Steemit®. It is one of the fastest-growing image hosting sites on the Internet. We understand that different people are looking for different things in their image hosting service. But everybody wants a simple upload, an easy way to share their photos, lots of storage, and reliable service. We start with that, then add easy-to-use tools to customize your experience.
100% Free No fees, no signup. Can't make it any easier than that.
Unlimited uploads Whether you have five or five thousand images, you can upload them all.
No sign up required Don't want to sign up? No problem. You can still host your images with us. (Although we'd love to have you join Steempix.com - we'll even throw in a few goodies like an account page that allows you to manage your images.
Privacy Unlike many other image hosting sites, we offer you the option of making your uploads private. Although you'll want to share most of your photos with the world, some things, not so much.
---