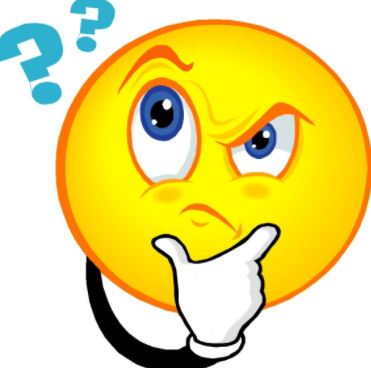 It's been a week since my last article. I have been very distracted the last seven days with things that I could not understand and this has kept me from writing. Today is different, thank GOD! and I am glad to be sharing once again.
The story below was forwarded to me by my cousin. I am very thankful to GOD who has been using her to bless me through these messages which seem to come at the exact time that I need them.
The King and the Servant
A King had a male servant who, in all circumstances always said to him; "My king, do not be discouraged because everything God does is perfect, no mistakes". One day, they went hunting and a wild animal attacked the king, the servant managed to kill the animal but couldn't prevent his majesty from losing a finger. Furious and without showing gratitude, the King said; if God was good, I would not have been attacked and lost one finger. The servant replied, "despite all these things, I can only tell you that God is good and everything He does is perfect, He is never wrong". Outraged by the response, the king ordered the arrest of his servant. While being taken to prison, he told the king again, God is Good & Perfect. Another day, the king left alone for another hunt and was captured by savages who use human beings for sacrifice. On the altar, the savages found out that the king didn't have one finger in place, he was released because he was considered not "complete" to be offered to the gods. On his return to the palace, he ordered the release of his servant and said; "My friend, God was really good to me. I was almost killed but for lack of a single finger, I was let go. But I have a question; If God is so good, why did He allow me to put you in prison? His servant replied; "My king, if I had not been put in prison, I would have gone with you, and would have been sacrificed, because I have no missing finger. Everything God does is perfect, He is never wrong".
There are several lessons in this story but what really struck me is the difference in the response of the two main characters which I wanted to touch on briefly.
The king's response
When the King lost his finger, he was mad and blamed GOD. He forgot everything else that GOD gave him, his title, his stature, his riches, his possessions. He refused to believe that GOD is Good and Perfect that he even sent his servant to prison.
How many times have we acted like this? We seem to be only thankful when things are going our way but when things don't; GOD is cruel, not listening or has favoritism. We forget that we have shelter, food, clothing, we forget the simple truth that we woke and are still breathing. So ask yourself, what am I complaining to GOD today?
The servant's response
The servant's last words to the King before going to jail were "GOD is Good and Perfect". It could be have been any other word, but the servant, chose to profess his faith in GOD. It didn't matter that he was losing his job (which probably feeds his family) and was going to prison. He knew that GOD was in control of his situation.
Amazing! Don't you just wish that you could respond like that no matter the situation. It can be done but you really need to have a deep relationship with our LORD to be able to do so. Do you? What are you not trusting GOD with today?
Parting shot
If you are reading this and you are going through some tough times and do not know how to respond or maybe you want to respond like the servant but do not know how to or you already responded like the king but you want to change your response (believe me, it's never too late to do that), I offer two verses in the Bible that always help me and might help you. It works best to pray and talk to GOD after reading it.
Proverbs 3:5-6
5 Trust in the LORD with all your heart
and lean not on your own understanding;
6 in all your ways submit to him,
and he will make your paths straight.
Isaiah 55:8-9
8 "For my thoughts are not your thoughts,
neither are your ways my ways,"
declares the LORD.
9 "As the heavens are higher than the earth,
so are my ways higher than your ways
and my thoughts than your thoughts.
Please don't forget to comment and follow if you like the content.