Community Thursday with @steemph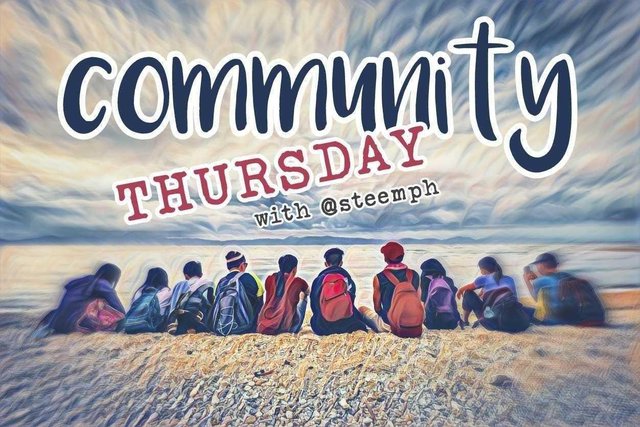 Greetings to all the lovely communities!
It is an honor to welcome you to Steemph's Community Thursday.
To my fellow Steemians who are also having a hard time, never lose hope. Whatever it is that you are facing right now, believe in yourself and trust God's plan for you. There are things that we can't understand and situations that we never wish for, but let your faith be stronger than any obstacles.
Here are the simple guidelines for curation:
Minimum 300 words or 3 stanzas.
Minimum 2 pictures. Must be credited if not original.
Must be at least 90% original content with sources clearly credited. 100% Original content preferred.
With the exceptions of Tuesday Community Competitions & Thursday Community Outreach Day. All posts must be tagged #SteemPh to be eligible for curation.
Posts must not be more than 4 days old.
We will be curating SteemPh wide across all the hubs and using @SteemPh.Trail to upvote suitable posts. If a post already received an upvote from the trail, it cannot receive another.
But wait, there's good news!
Since my column is about the Community Outreach, everybody has the chance to be featured. What does it mean? I have the privilege to choose from other countries aside from my very own motherland (which is the Philippines).
Another thing is that there's no required limit on your post payout, so those who already have a high post payout can still have the chance. But of course, we must give way for community posts that are not earning much.
All topics about helping the community and the people are wholeheartedly welcome.
There are no colors, races, and nationalities; we are all God's children. Let's support one another and never leave each other behind!
Come on, Let's start!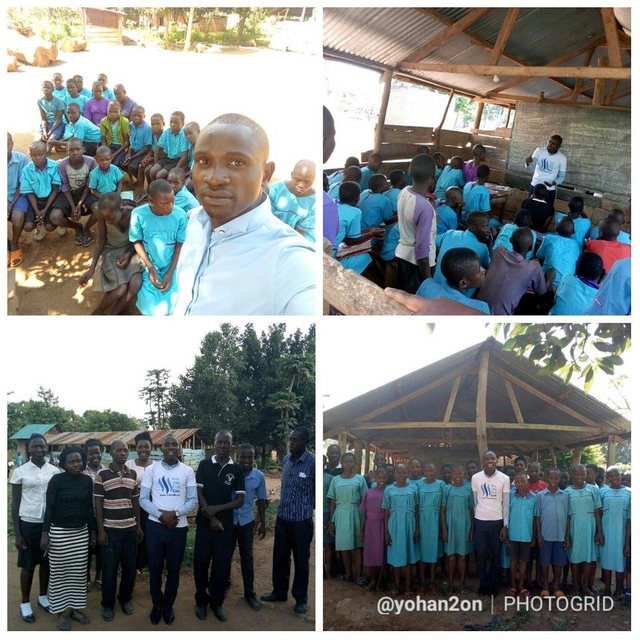 Author: @yohan2on
Arrived at the school and met up with the needy students. The school i staged at is called "New Hope schools." This school is located in a region of Bugeywa in Kamuli district one of a remote village found in Eastern Uganda. This is a local private school that is still in its infancy. It has a variety of students mostly from poor families.
Out of 25 students, seven of them received financial assistance for their school fees. These children can't afford to pay their fees, so for them to continue studying, the school allow them to study for free. As a result, the school struggles with paying the salaries of the staff. Thanks to @yohan2on and to all the people behind the donations and upvotes, the financial assistance that they gave will help both the children and the school personnel.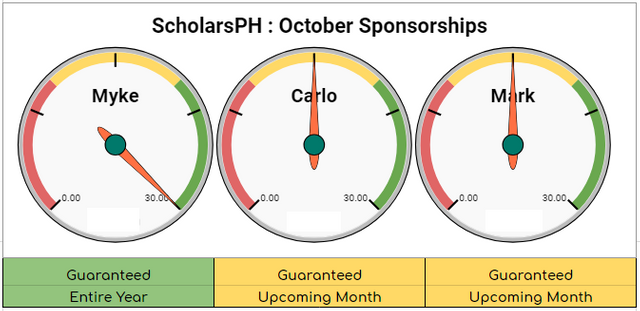 Author: @scholarsph
This post serves as a mini-update for @scholarsph funding and for the status of sponsorships for October 2018. Myke is guaranteed to receive monthly stipend for the entire schol year. Our two other scholars, Carlo and Mark, while not fully secured, will still get allowance for next month.
I still remember the first time that they were featured here, they only have 1 scholar during that time and it gives me so much joy to see that they are growing. These students are worthy of any kind of help, knowing that they are striving hard to give their family a comfortable life. I wouldn't be surprised if more and more scholars will be added anytime soon. God bless you, students!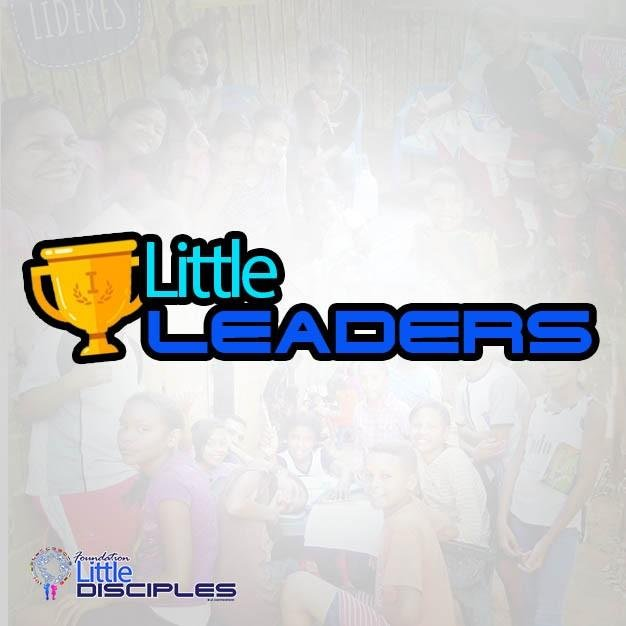 Author: @lopzdaniel
It has been almost four years since we started to help children from different communities, in these years have happened many things, some children have gone, others have arrived, some have come to stay and be part of small disciples, and I think it has arrived the Time to promote it to take them a little higher.
Children are the future leaders and it is essential to train them during their early years. Aside from academics, it is also important to teach them how to show sympathy to other people and spread love specially to those who needed it the most. A leader is great if he can create more leaders because he is not selfish to share everything that he knows.

Humanity still exists. Let's grab each other's hands; wonderful things can be achieved.
Disclaimer: The photos are from the respective authors.
Hey, there's more!
Here's the daily schedule that you can check out.
That's all for today and see you again next Thursday!