STEP BY STEP: HOW TO CONVERT YOUR STEEM/SBD TO BITCOIN TO PH PESOS
After about a week of confusion and trial and error and suspenseful waiting, I finally got the process of converting Steem/SBD worked out with the help of my Steemit mentor, @immarojas :) .
Unfortunately, the next time I tried to do it again a day later, I found myself quite hopelessly confused again and it took me another day and a few more mistakes and much suspense to figure it out. Thus, I may as well write out a guide I can refer to in case I forget again! :) Hopefully, I can also help fellow Steemian crypto-newbies avoid the stress and worry as well.
Basically, you will need to register with two other cryptosites, bittrex.com and coins.ph. I recommend that you do this once you start earning SBD, as just this part alone takes some time and effort. This is because you will need to properly verify your identity which may take up to a day or two of waiting.
**(Commercial muna!) If you have not yet registered with Coins.ph, you can start the process and we can both earn P50 just by clicking this referral link!:
https://coins.ph/m/join/dk6thd .**
It is actually quite cool really. I just paid my PLDT bill online on a Sunday and got back P150 for paying my first bill and P5 rebate on my bill. If you can pay 5 bills in a week you get back P100. Also, you get back 10% on load! Medyo bawi yung stress ng pag-verify!
To do this, aside from providing the required information including an e-mail address , you will need to send jpg or png images of you (face) and a valid id like a driver's license or a passport. Both images must be enough to clearly identify you and the details on your id or you will have to send them again.
I won't elaborate further on the registration process because if you can't manage that then I doubt if you will get through what follows! :)
Once you are verified on both sites you are ready to begin.
STEP 1: TRANSFER YOUR STEEM OR SBD FROM STEEMIT TO BITTREX
First open all three sites: Steemit, Bittrex and Coins.ph
On Bittrex:
Go to "Wallets".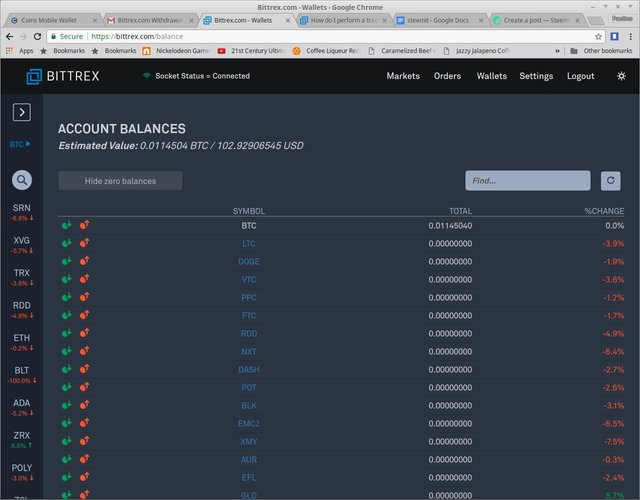 Where it says "Find", type steem or sbd depending on which you are transferring.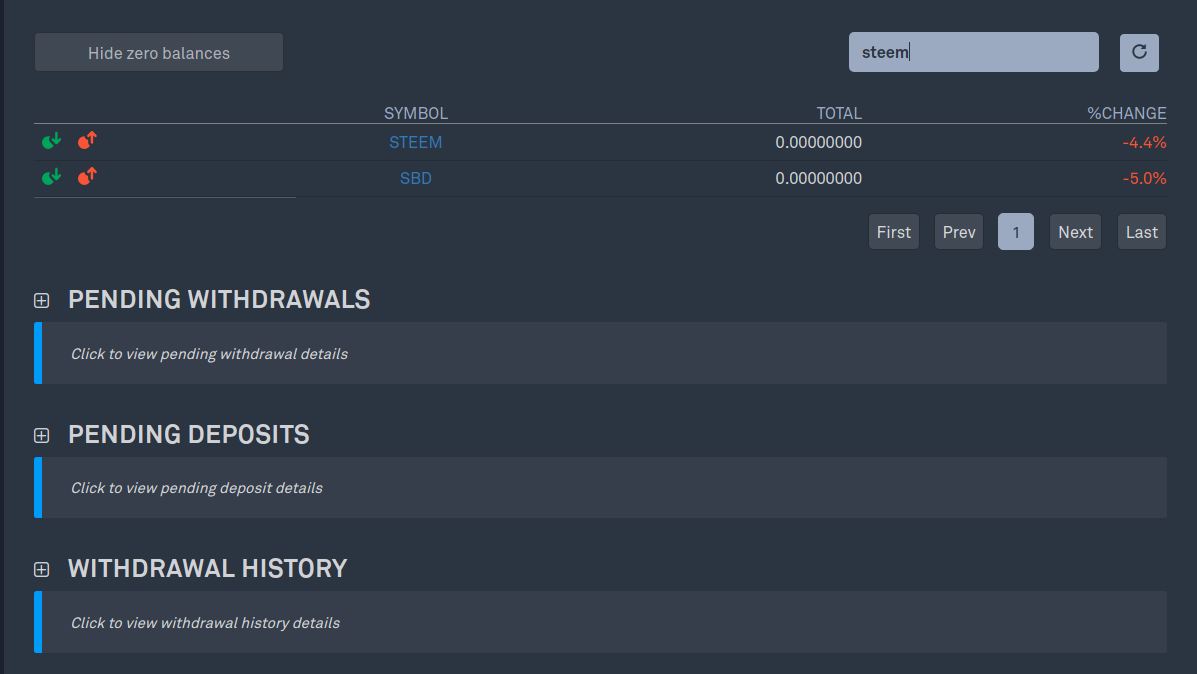 Click on the green down arrow on the left (deposit). This will open the deposit screen which will allow you to generate and copy the address of your bittrex wallet where you will send your steem or sbd. Be sure to use the steem wallet for steem and sbd wallet for sbd. Do not interchange.

Click on "New Address". This will generate a new address.

Click "Copy" then "Done" at the bottom
Then go to your steemit window:
Go to your wallet
Click the down arrow beside STEEM or your Steem Dollar amount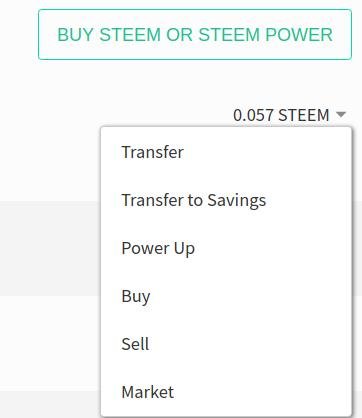 Click on transfer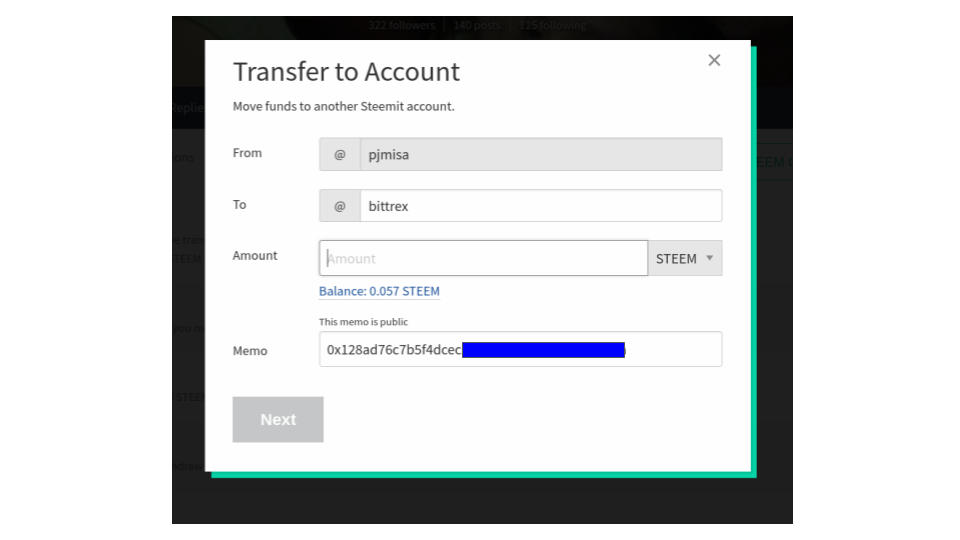 Type "bittrex" on the "To" field
Enter the amount to be transferred
Paste the copied bittrex wallet address on the "Memo" field
Click on "Next" .
In the next window, confirm that everything is correct then press "OK"
Steemit will then ask you to log-in using your private Active or Owner key for a final confirmation.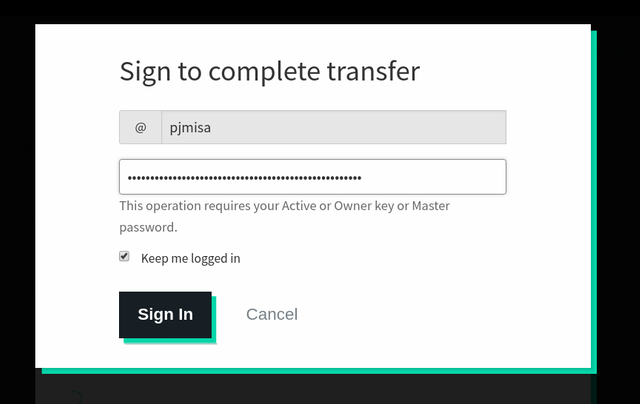 Your Steemit wallet will reflect the transfer almost immediately.
Go to Bittrex.
Your Bittrex STEEM wallet will take a bit of time to show the deposit. maybe just a few minutes or even longer.
Refresh your Bittrex window if it does not appear after a while.
STEP 2: CONVERT YOUR STEEM/SBD IN BITTREX TO BITCOIN
Now that you have your STEEM/SBD in Bittrex, you will first have to convert it into Bitcoin (BTC) before you can convert to pesos. Kind of complicated isn't it?
Go to the Bittrex Market page

Double-click on the blue "STEEM". This will open the Order page and you will see charts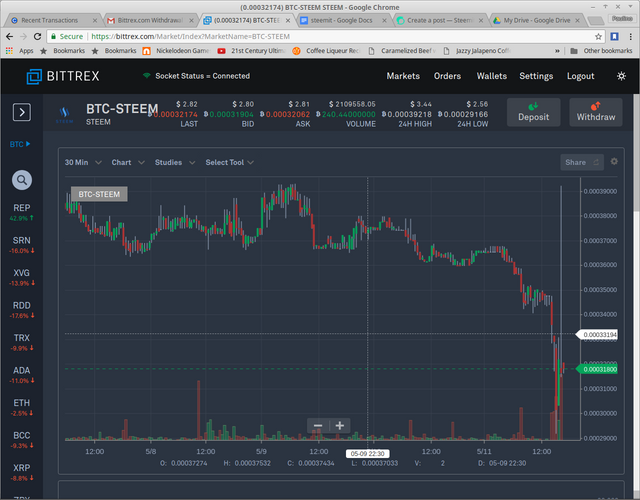 Scroll down until you see the ORDER BOOK Buy/Sell Menu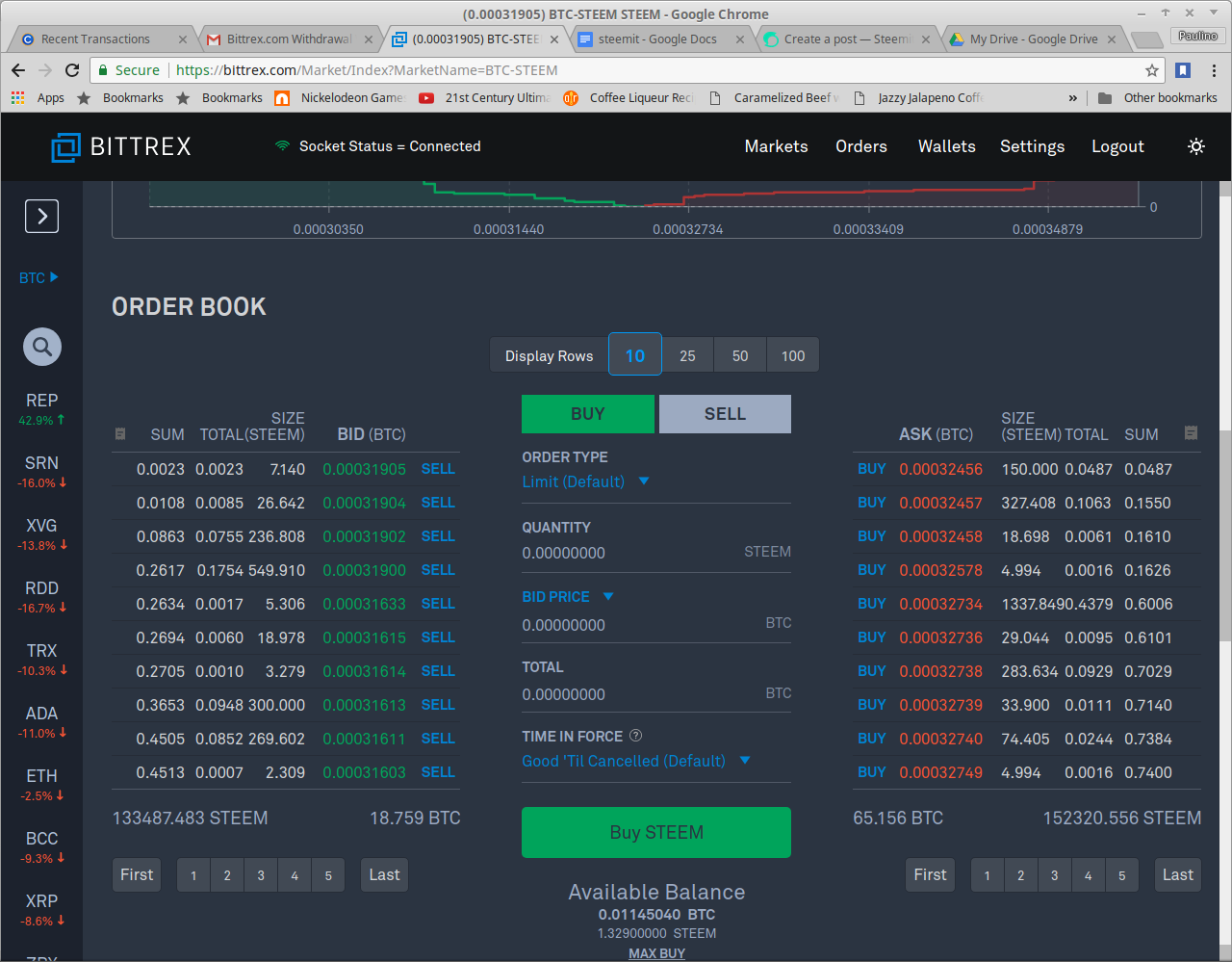 Click "SELL"
Just use the default options for ORDER TYPE and TIME IN FORCE for the time being to avoid confusing yourself even more :)
Enter the "QUANTITY" (amount) . Your available STEEM is noted at the bottom. The amount of BTC you will get will be shown. You need to buy at least .0005 worth of BTC for the transaction to be allowed.
The equivalent in BTC will be shown in the "TOTAL".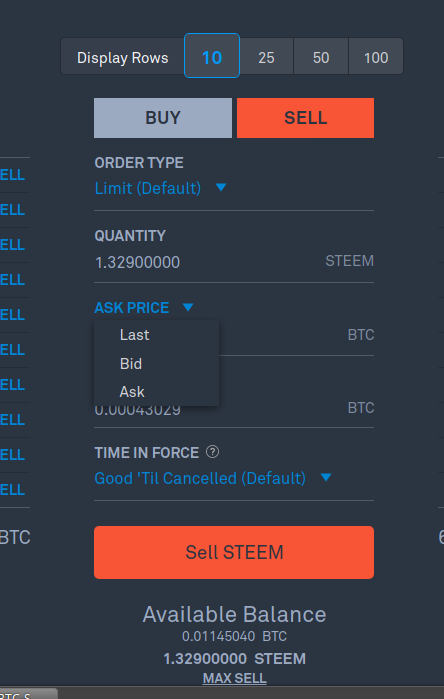 Click the blue arrow beside the ASK PRICE to display the options. "Last" means the latest price transacted, "Bid" lets you name your price and "Ask" is the latest lowest asking price. Choosing "Last" will get you the fastest trade. "Bid" means you will have to wait until someone accepts your price. Ask is somewhere in between. Choose your option then Click "Sell STEEM" at the bottom.
STEP 3: WITHDRAW YOUR BTC FROM BITTREX TO COINS.PH
Go to the Coins.PH Wallet window.
Double click on BTC in the ALL WALLETS Menu to open your BTC Wallet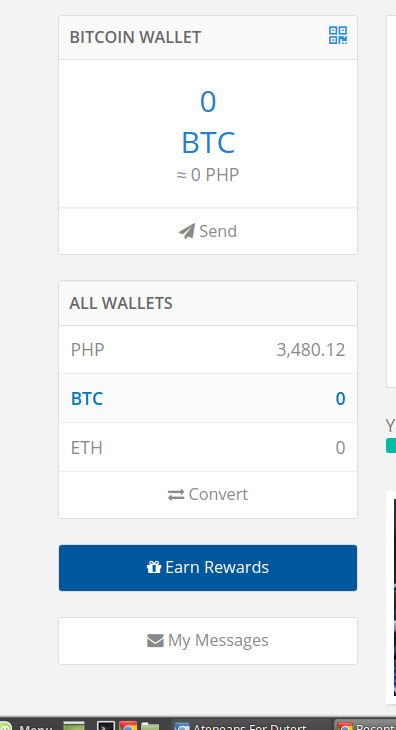 Double click the blue square to the right of BITCOIN WALLET
Click the rectangle beside the address to copy it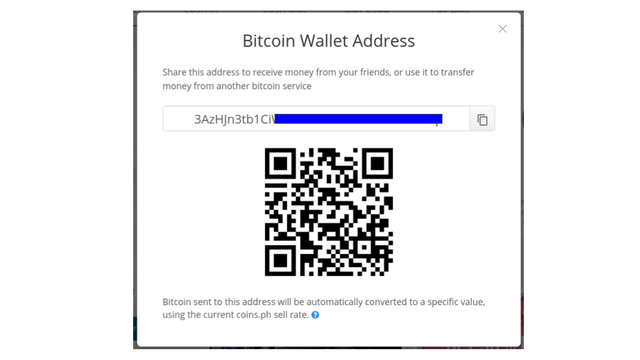 Go back to your Bittrex wallet window. Type "btc" on the "Find" field to see the conversion. It will show the amount in your BTC wallet.
Click the orange up arrow icon on the left to withdraw

Paste the Coins.ph BTC address in the "Address" field.
Enter the amount to withdraw.
Click "Withdraw BTC" at the bottom.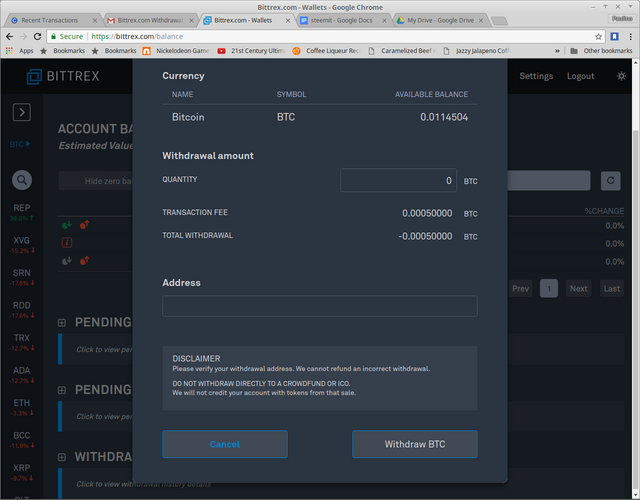 Click ""Withdraw BTC" on the next screen to confirm your withdrawal.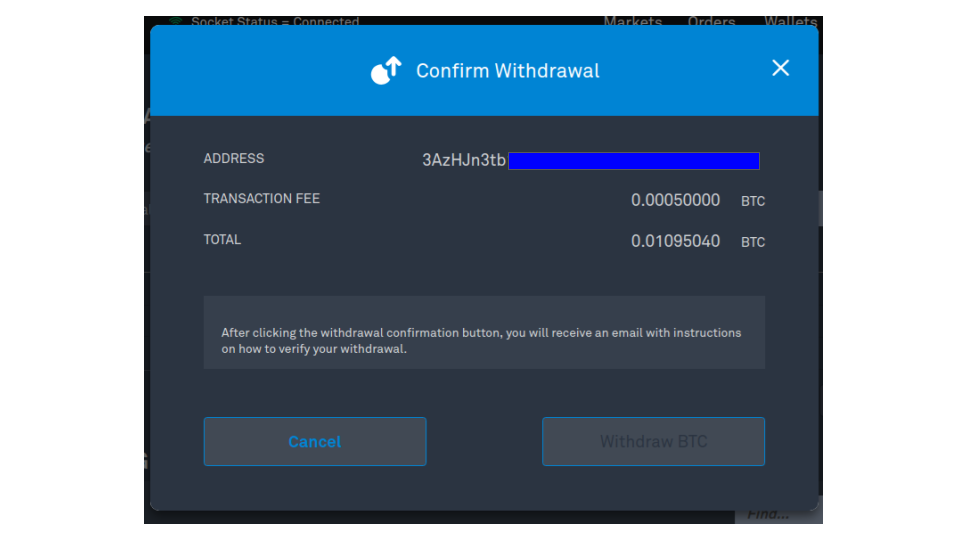 Click the PENDING WITHDRAWALS to view

Click on BTC to see the details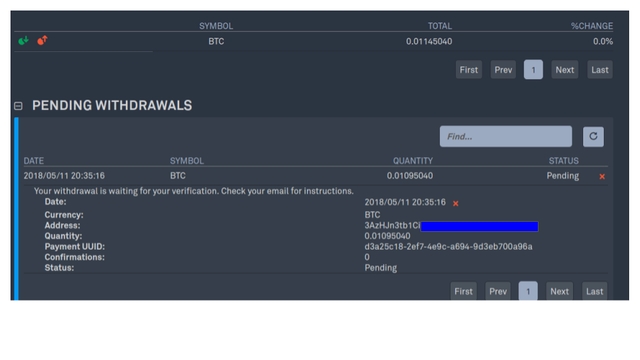 Open your email account and look for the Bittrex Confirmation email
Click on the link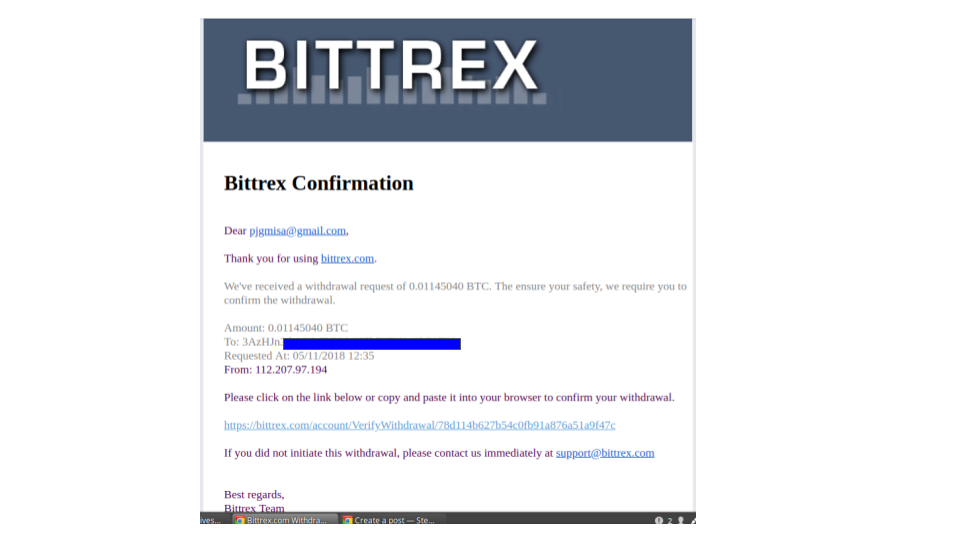 Click "HOME". This will open a new Bittrex window on the "Market" page. You can either click on "Wallet" or just close this window and go back to the first Bittrex "Wallet" window to check on your transaction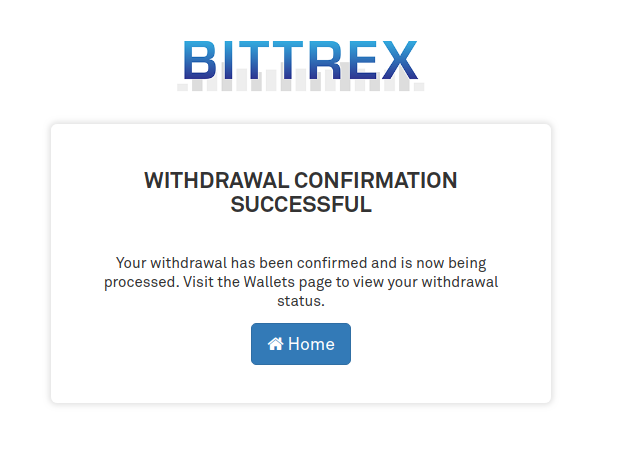 At this point, the "STATUS" of your "PENDING WITHDRAWAL" will change to "Authorized". This means the transaction is being processed. This may take some time depending on your option in the ASK PRICE up to about an hour in some cases.
If you make a mistake, like I did :), you will get an "INVALID" status. Click on it to cancel the transaction and try again. My mistake was trying to send SBD to Coins.ph without first converting it to BTC. I had to click on SUPPORT and report the problem as I apparently confused the system and I could not find my money! They were pretty quick once I filled out the form though and they got it sorted out in less than an hour. What a relief! :)
A pop-up will show for a few seconds when the transaction is completed after which you will find the transaction in the "WITHDRAWAL HISTORY"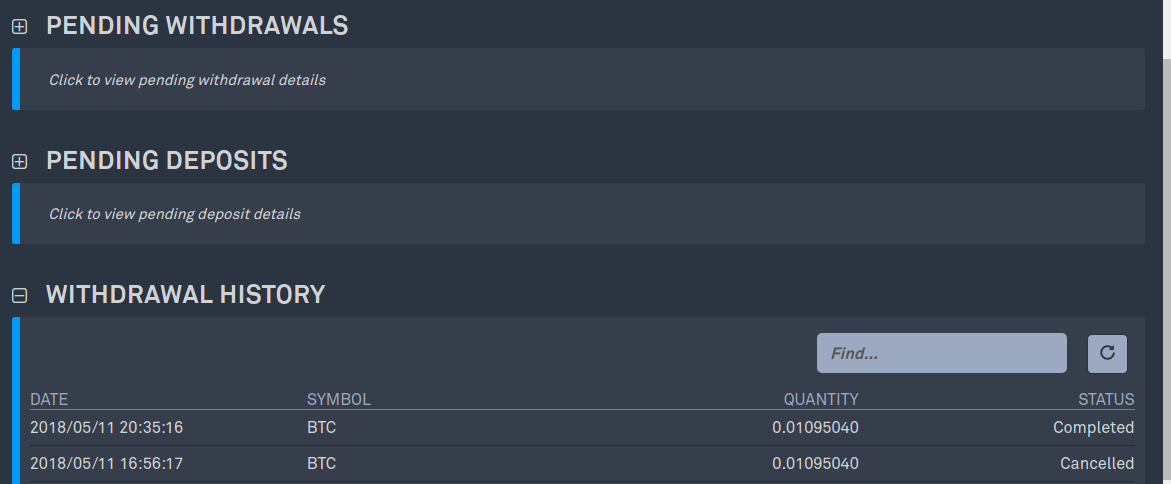 Once the transaction is completed, you will see this in the Coins.ph window while the completed transaction is still being received: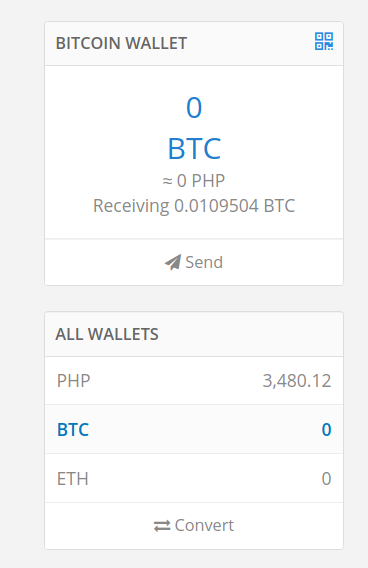 This can again take some time, until finally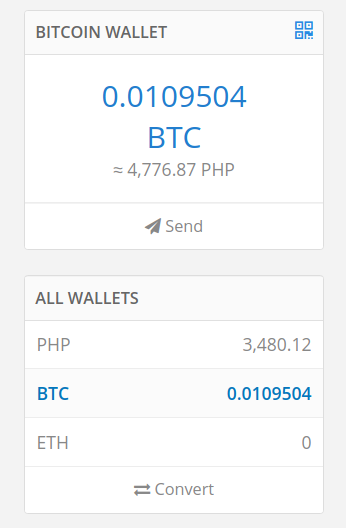 Congratulations! You have now successfully transferred your BTC to Coins.ph. You will see the BTC value in pesos as well. This fluctuates according to the latest prevailing market price. Unless you will need the money soon, you may want to wait for a higher bitcoin to peso rate before converting to pesos.
If you want to convert your BTC in Bittrex directly to pesos just use the address for the Coins.ph PESO wallet instead of the Coins.ph BTC wallet. This will fix the peso value to the latest price.
Bitcoin and STEEM somewhat tend to go down when things are peaceful and go up when there is some kind of crisis or issue with the world :) But that of course is just my personal observation as a crypto-newbie :)
To convert your BTC into pesos is simple and instantaneous. Simply click on "Convert", fill in the amounts and confirm.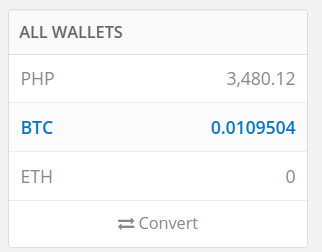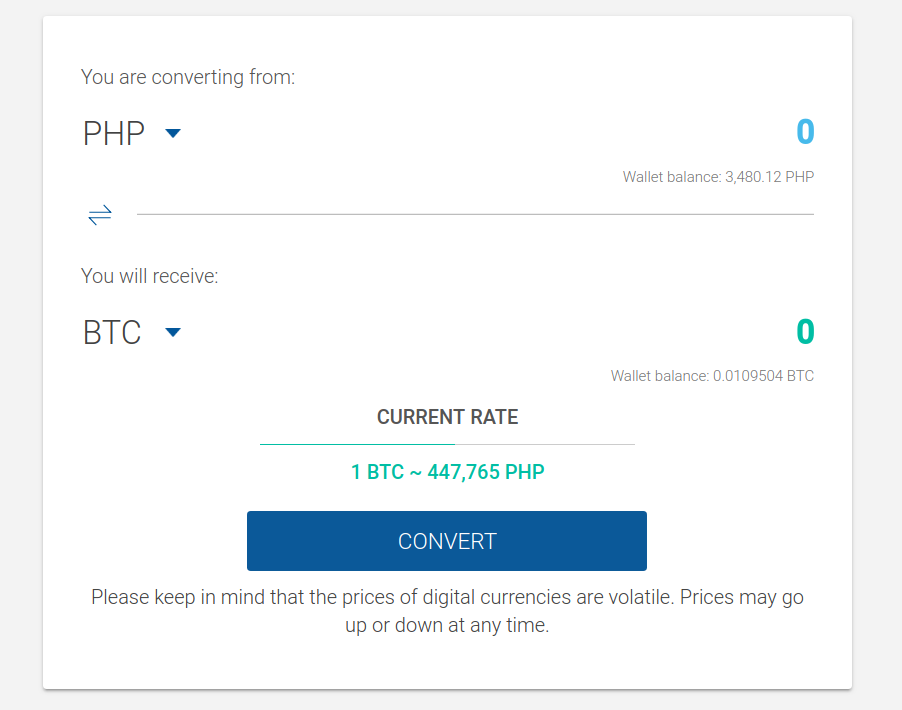 Hope this helps!