HACKS I'M SO GLAD I LEARNED
There are just some simple things that make life soooo much easier it makes me wonder how I ever got along without them. Here are the most indispensable ones I've learned by experience or from other people while others I picked up from the internet.
I've also included some money-saving tips and great buys as well.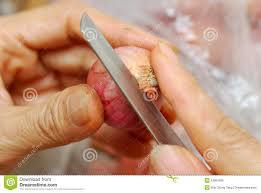 (1)
SKINNING ONIONS
Stop struggling to skin those onions, especially those with extra dry skin. Just wet them under the faucet for about ten seconds or better yet, soak them in a bowl for about half a minute. They will come right off!
NEVER BUY A RAZOR AGAIN!
Tired of buying those expensive disposable razors?
You can actually sharpen them to as good as new just by running them over a denim pant leg about 20 times. Use a smooth long downward stroke like you are shaving the pant leg. I haven't bought a new one in over a year.
I also always used to just use soap as I don't really have that thick a beard but it was always a bitch to clean the razor. I finally discovered that using shaving creme makes it really easy :)
DON'T THROW AWAY THAT RICE!
After spending a lifetime throwing away the rice crust that forms at the bottom from reheating I discovered that simply soaking it while you are cooking a new batch then straining it and putting it on top when the rice is almost cooked actually makes it like new.
You can also save that rice that spoils so quickly in the summer simply by soaking in water while squeezing it out then draining it a few times before putting it back in the rice cooker.
When reheating rice, don't just pour in some water. Scrape the bottom first and mix it up first and don't skimp on the water .
I think I've saved at least 25% on rice since learning this and I don't have to eat crusty rice just so I don't waste it.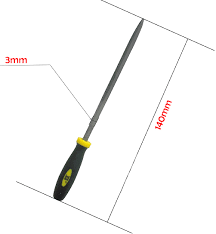 (2)
BUY A KNIFE SHARPENER, FOR GOODNESS' SAKE!
Probably the most important thing you need to make cooking so much easier is to always have a sharp knife. While you can buy expensive ones that don't get dull too fast, they eventually will. Make your life easier. You can buy a sharpening tool/file for as little as 20 pesos. I use one that looks like a small screw driver that I think is normally used for sharpening saws and it works just fine.
GOING TO THE MARKET
Some things are just better and cheaper in the public markets than in the supermarket. While meat, fish and vegetables are more elegantly displayed in the supermarket, they are not only significantly more expensive but also not really quite as fresh.
Going to the market, however, is not simply a matter of going there and buying the first thing you see. There is a world of difference in quality and price among the different stalls. Vendors are quick to spot a new unfamiliar face, especially an innocent looking or well-to-do one :) If you are new at the game, try to remember the supermarket prices so that you will at least not be scammed by the unscrupulous ones.
Also, you should learn how to pick fresh and good quality stuff rather than the first thing you see. For example, try to choose onions and garlic heads that are heavier rather than by size alone. Onions should also be firm.
You really don't need to haggle all the time but rather, make an effort to look and just ask around first especially if you will be buying there regularly. There is usually a stall that sells better quality and cheaper than the others.
For vegetables, you can sometimes get really good deals in the inner parts of the markets. I bought tomatoes today at P30/kilo inside while those at the front were at P45. Those on the outer edges or more common pathways will have more variety and the long-lasting stuff like garlic or onions will be basically the same.
Cooking oil is also much cheaper in the markets if you don't mind buying it repacked. You are going to fry it thoroughly anyway so I don't think health is an issue. Beans, eggs and sugar, spices and even pasta and cigarettes (!) are also significantly cheaper.
AT THE SUPERMARKET
The supermarket is the better place to buy chicken. It is generally cheaper by as much as 10-20 pesos per kilo and may be better preserved as most of the public markets also sell the branded chicken anyway.
Otherwise, the supermarket is great for buying stuff you will not find so easily in the markets aside from the occasional items on promo or sale. You at least have a choice of brands. I'm a bit partial to SM although each chain has its own particular attractions. I'm a cheapskate at heart so I just love finding cheap but good quality stuff.
At the risk of sounding like a commercial, let me tell you some of my faves :) But first some ranting is in order.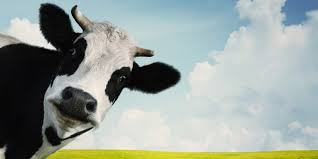 (3)
I only buy full cream milk as everything else is just stuff you are paying more for less. Imagine paying more for non-fat or "fresh milk" when they actually simply processed the damn thing to take out stuff they will then sell for even more! Where do you think they get the "cream" from?
Same for the different kinds of milk for different ages! What nonsense! This might make even just a bit of sense if all you ever consumed was milk but if you are just going to drink a glass a day, how would the magical ingredients they supposedly put in really make much difference?!!!
Even worse is the infant milk which is probably the biggest scam of all.
What could they possibly add to milk to make it so much more critically nutritious that would make it worth three times more than ordinary milk? Besides, nothing they can add will ever be equal to mother's breast milk, period. Talk about spending so much more for so much less!
My son was on breast milk for 4 years, has seen a doctor only once in his 9 years and only because of something he ate and is as healthy as a horse and as strong as a carabao!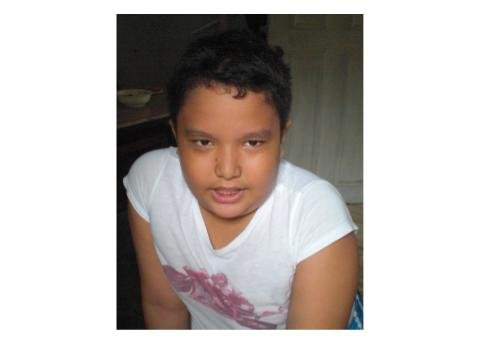 (4)
Milk is probably one of the biggest advertising scams of all time (aside from toothpaste and shampoo).
That said, I buy Milk Magic full cream milk. It is good quality and 5-10 pesos cheaper per liter. The powdered is 10-20 pesos cheaper than the advertised brands. Bear Brand & Alaska may be slightly cheaper but these are neither full cream nor pure milk.
For toiletries I have discovered some real gems too. These are products that are of good quality but seem to be cheaper simply because they do not advertise. I really don't need to use the same shampoo as Kris :)
Glee toothpaste is almost half the price of Colgate and it works just fine. Tastes great too! :)
Hana shampoo and conditioner is about P20 cheaper per bottle than the name brands but works just as well as far as I can tell.
We had to look for a milder soap as the Safeguard we have used forever seems to have aggravated my wife's skin allergy. We found Hygenics. Mild but smells pretty good and seems to get you just as clean. About 30% cheaper too.
I'm a big fan of butter. Queensland is Australian and is at least 10-20 pesos cheaper and is comparable to the other brands.
What I like about SM is the SM Bonus brands. They are cheaper yet comparable if not sometimes even superior to the name brands. SM Bonus patis and vinegar are great. Their Chinese-style soy sauce is even better than most. The luncheon meat, oatmeal and mayonnaise are okay too.
Fruit jam and jelly are exorbitant these days. Buy some SM bonus frozen strawberries for less than P70/500g and just boil them in sugar to make your own (add a kalamansi or two). Great for sandwiches. Or you can make a great shake as well.
Last, but definitely my son's favorite is the SM Bonus bacon. I'm not sure if you can buy it at all SMs but they have it in Bicutan. At P280/kilo versus P400-500 for all other brands it is a real steal. While Purefoods honey-cured is still the brand to beat in terms of taste and quality, SM's bacon is at least as good as or even better than the other brands. The only beef I have is that it lacks just a wee bit of saltiness. This is not a problem as the best and easiest way to fry bacon is to put in just a bit of water with some oil when you drop it in the pan. A slight pinch of salt (not too much) will make it perfect.
I hope at least a few of you guys out there will remember and try the things I mentioned. Have fun!
PHOTO CREDITS:
(1) dreamstime.com
(2) dhgate.com
(3) patriciacordell.com
(4) my photo