"I am afraid. Actually i have a lot of fears and doubts but above all those comes my determination. "
-JRM
Hola there! Since it's Monday I'm gonna start my #RandomMondays with my poetries that i wrote and some draft picture in my notes where i write my poems. Hope you like it. (P.S. Im not a pro poet.)
CHASING THE SUN
Step by step I burgeon
Grittily I aim high
You may pour at me your heaviest rain
But I won't get drown.
I may be soaked by it
And slow my pace
But when sun came
I will get dry
I'll continue to my path
And only get stronger everytime I get washed
Now nothing could stop me
As I continue chasing the sun.
By JRM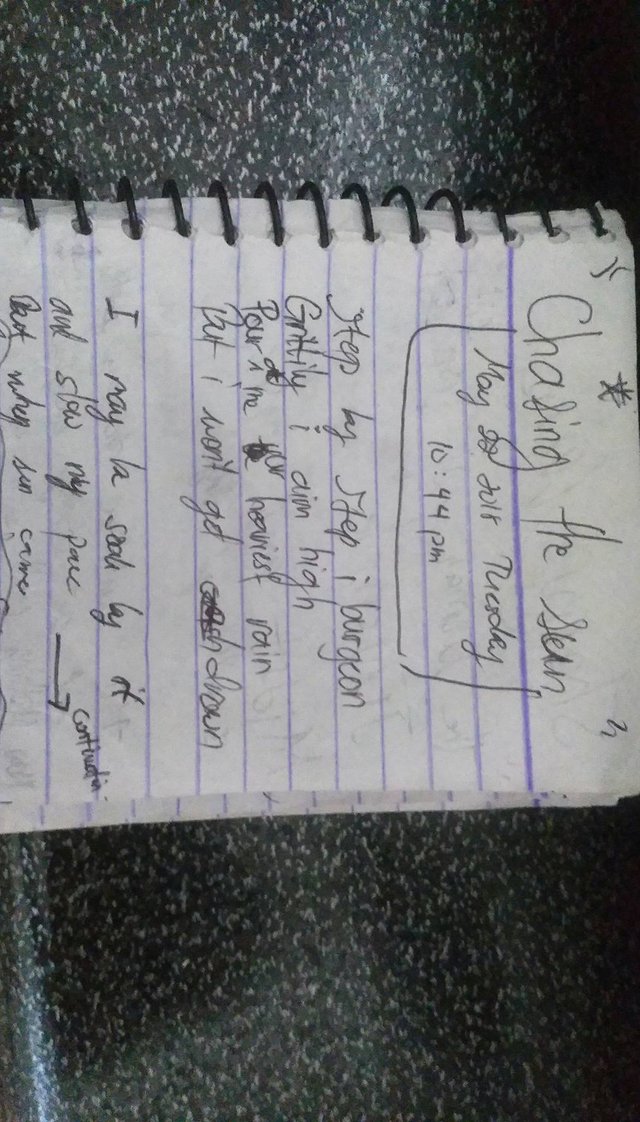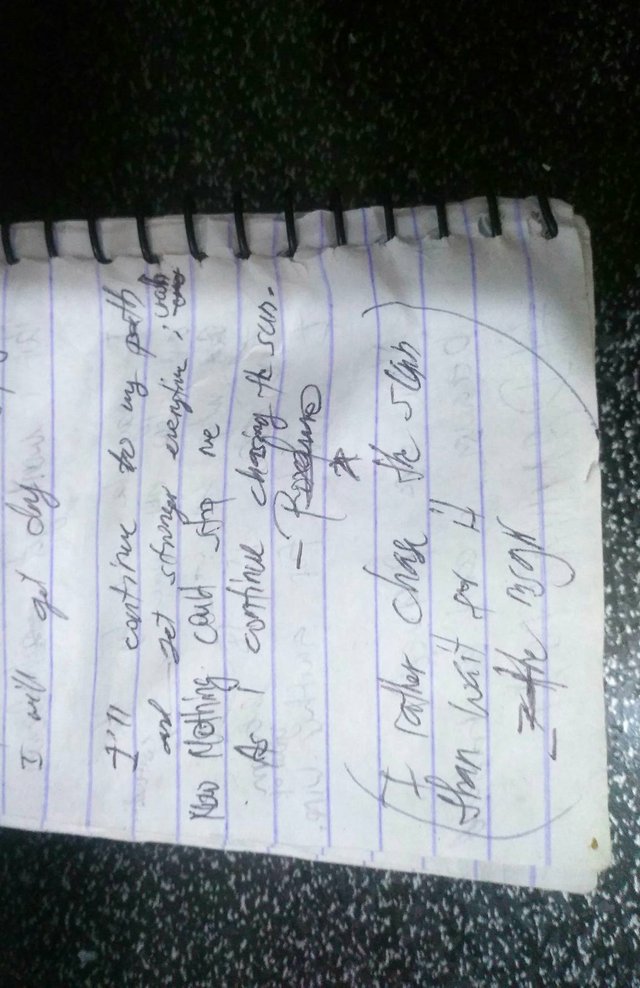 GOD'S MORNING SUN
Our path maybe a rough one
Yes! It is a tough one.
We may have a lot of struggles and downs
And obstacles have block us
Yet we must not
Forget the use of the sun.
Darkness might wrap around us
however a spark of light can already brighten us.
All of those can darken our path
But a bright sun is the flashlight of our faith.
So always remember
Darkness may come,
But the light will never be gone
Cause it's the God's morning sun.
By JRM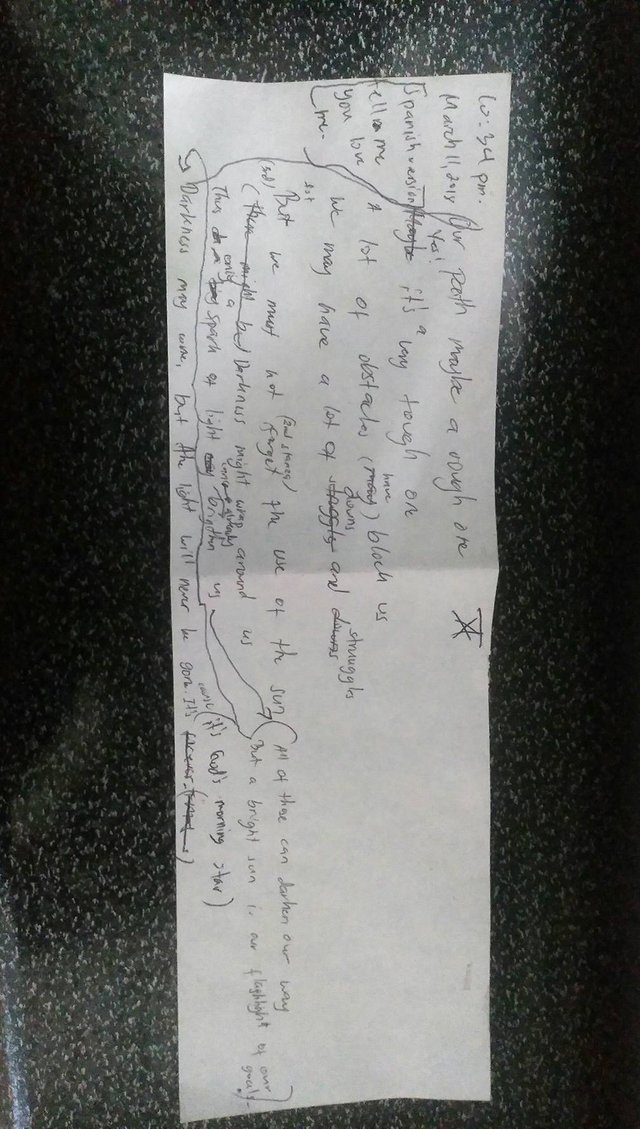 "May your blog post don't have any wrong grammars." Adios.
             Roxy signing out