Walk of Hope ( WOH) and Steemit Philippines Planted Bamboos and More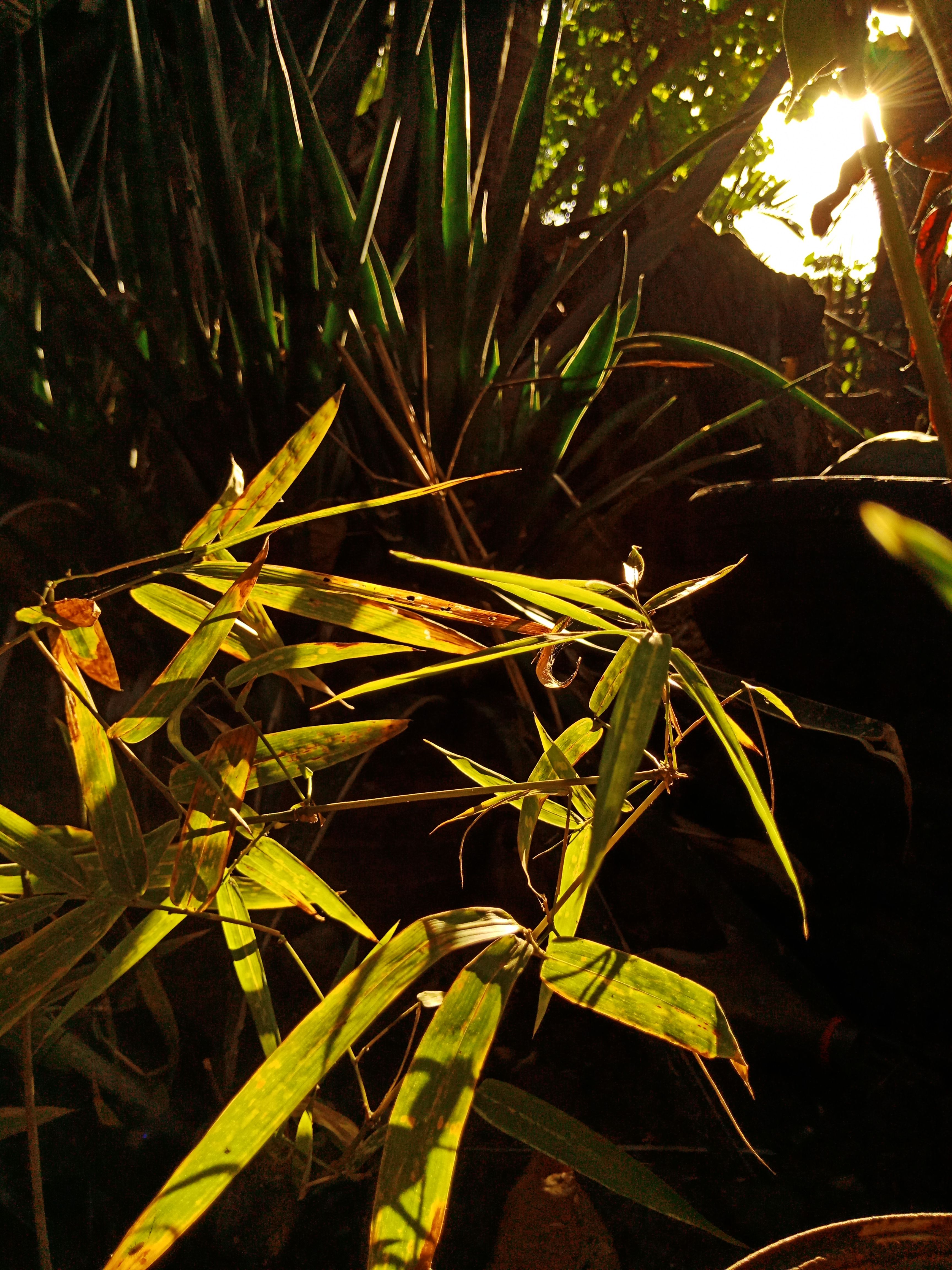 Yesterday was a very special day not just for Walk of Hope (WOH) and Steemit Philippines but also with the movers, organizers, volunteers, locals and students of Cabangal High School Bayawan City because the bamboo planting and harvest has happened.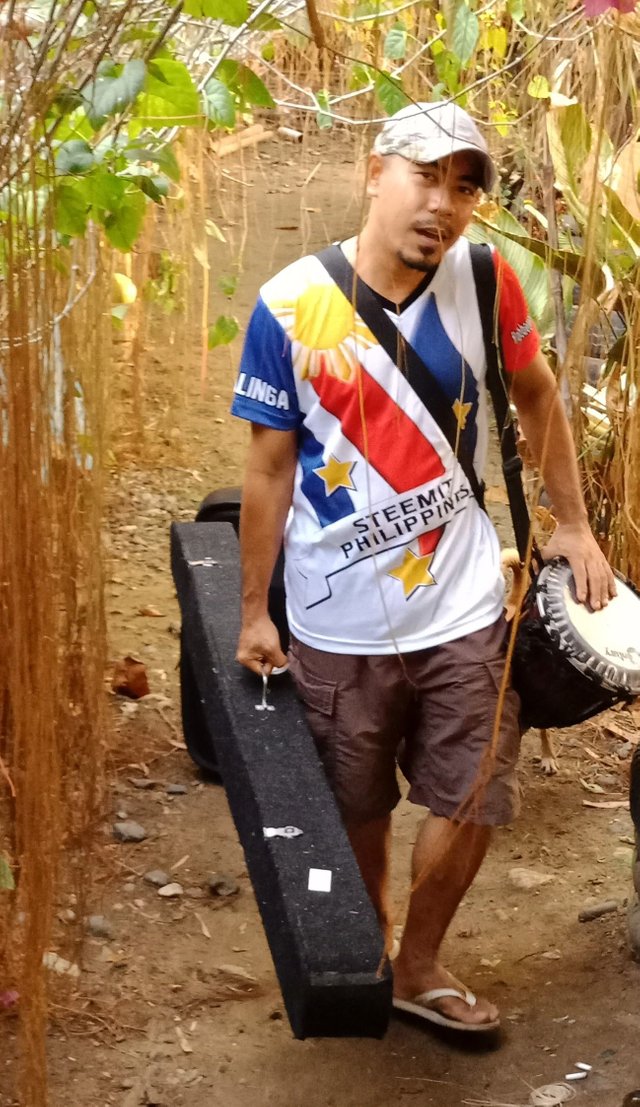 Creatives Gathered
The instruments were all packed and ready to go. The bamboos are waiting to be planted. When we rode the trike with the children, we were all set. We had a volunteer student who can not speak, but she followed us and you can see her excitement through her eyes. The kids and I were so joyful that carrying the instruments was no big deal . We thought that it was somehow our way of Bayanihan. I made sure they carried the lighter instruments. And if they did have a heavy one , they were in a team. I knew it was not difficult for them to carry because they were all geared up and even enjoyed playing music while we were in transit to the bamboo planting site.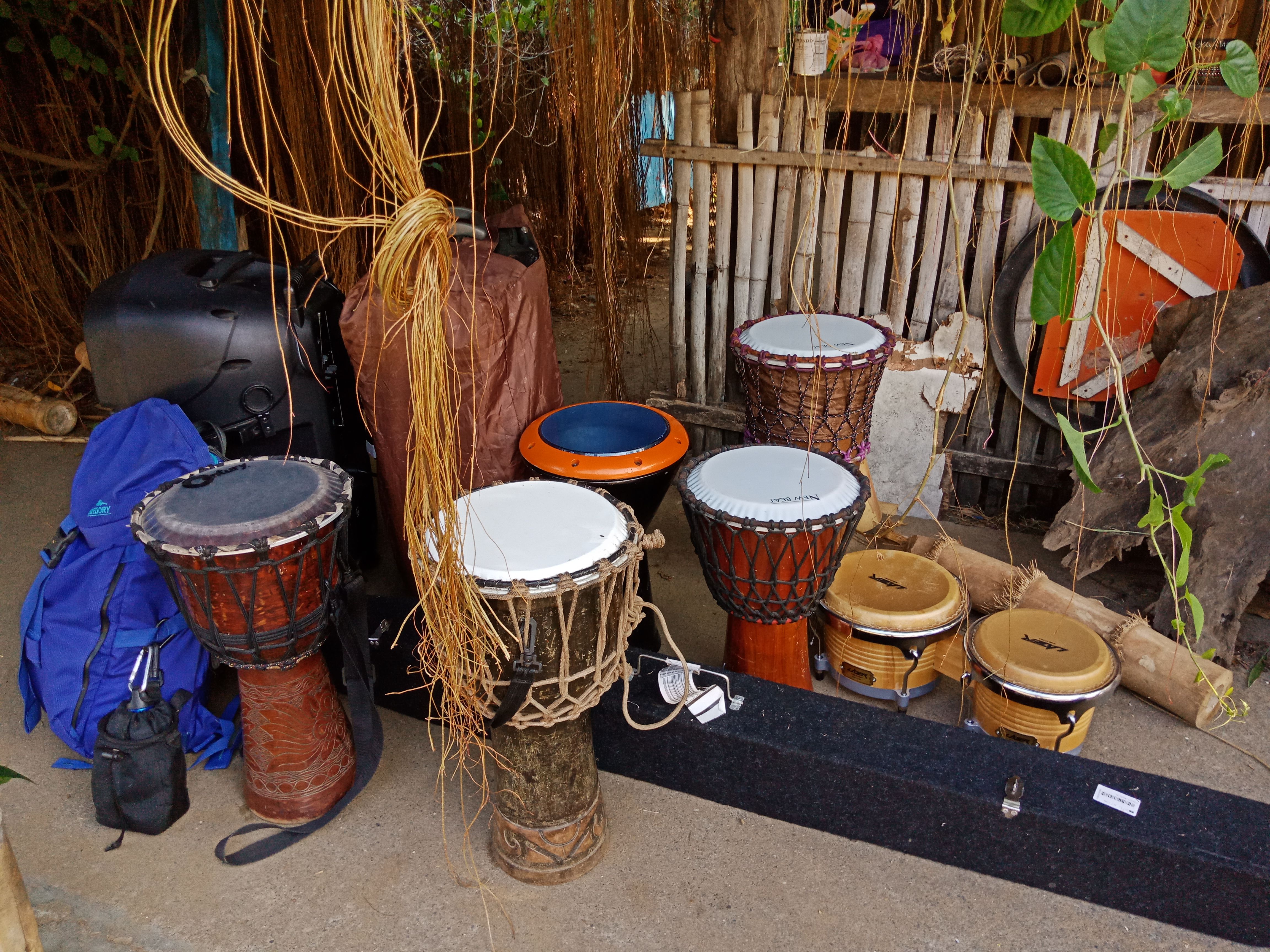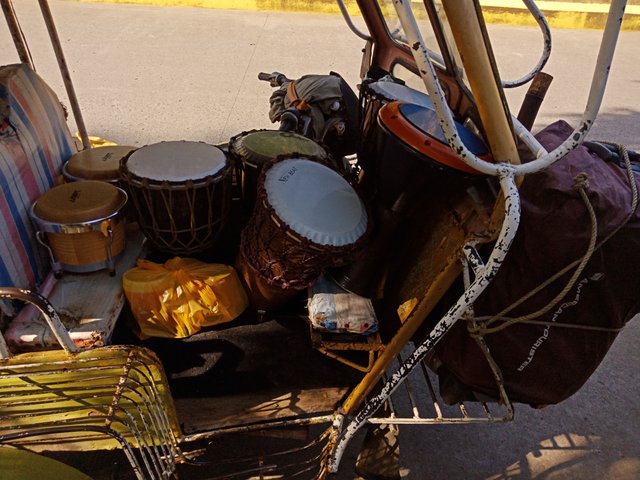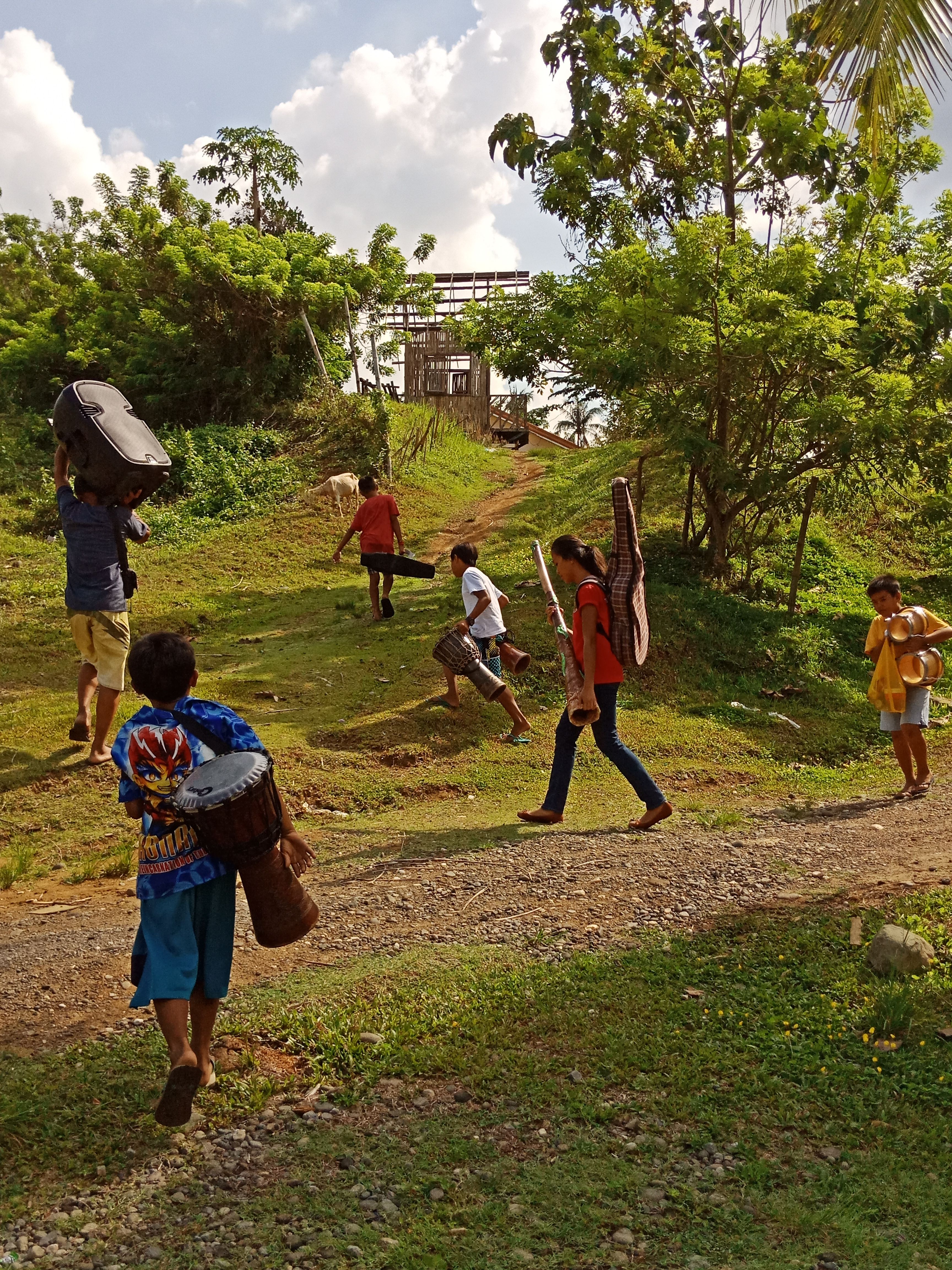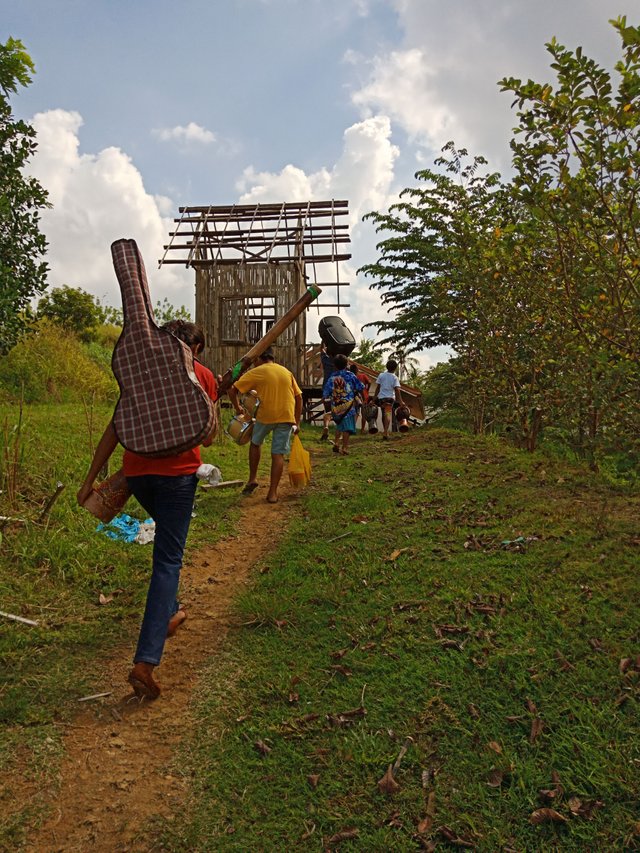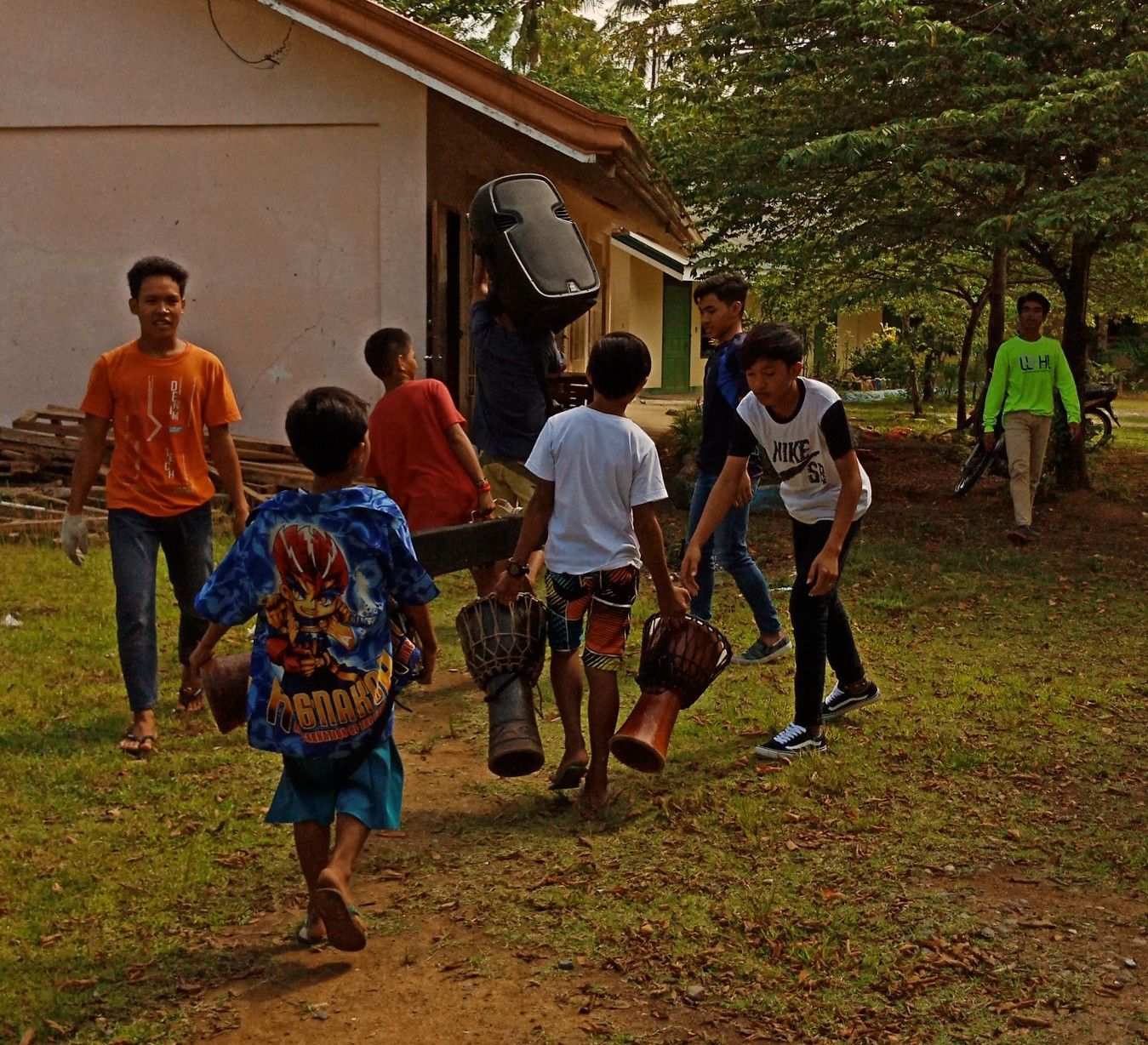 When we arrived at the school, the rain welcomed us so while waiting, the kids and I opted to gather around and start the drum circle than outdoors. Isang sabayang pagtugtog inside the classroom while waiting for the rain to stop. Through this group dynamics, we can develop patience, understanding , camaraderie and being sensitive to each other. Like any other sound check, this activity also prepared and synchronized us for today's activities.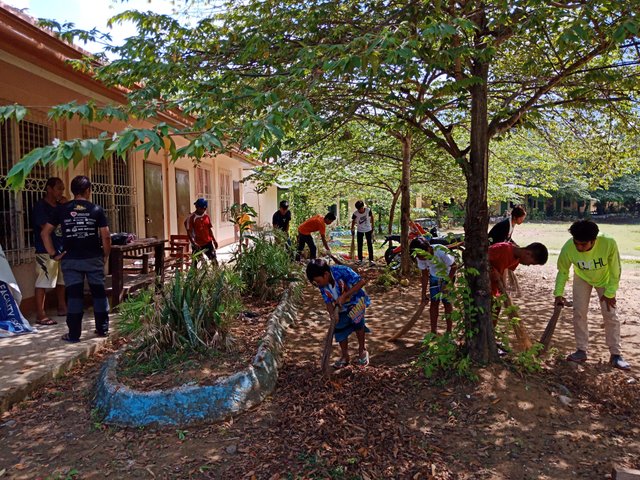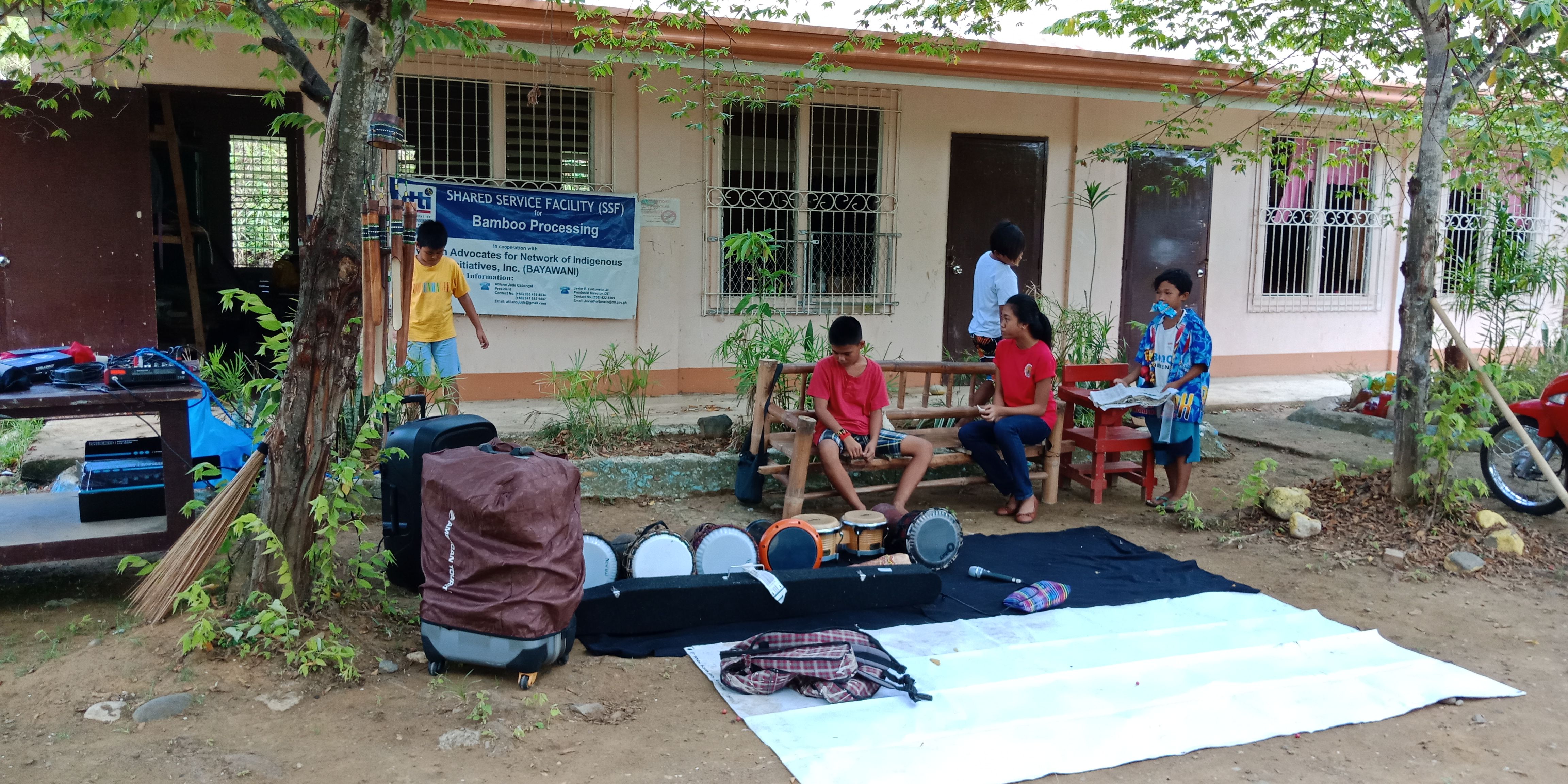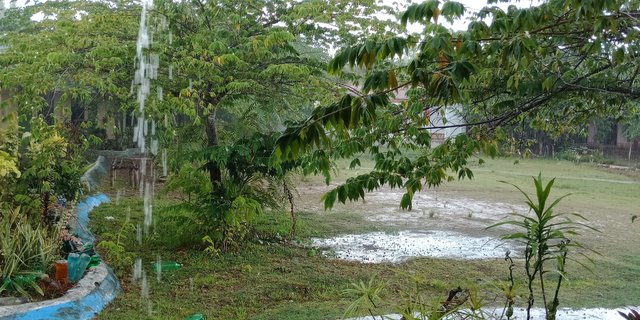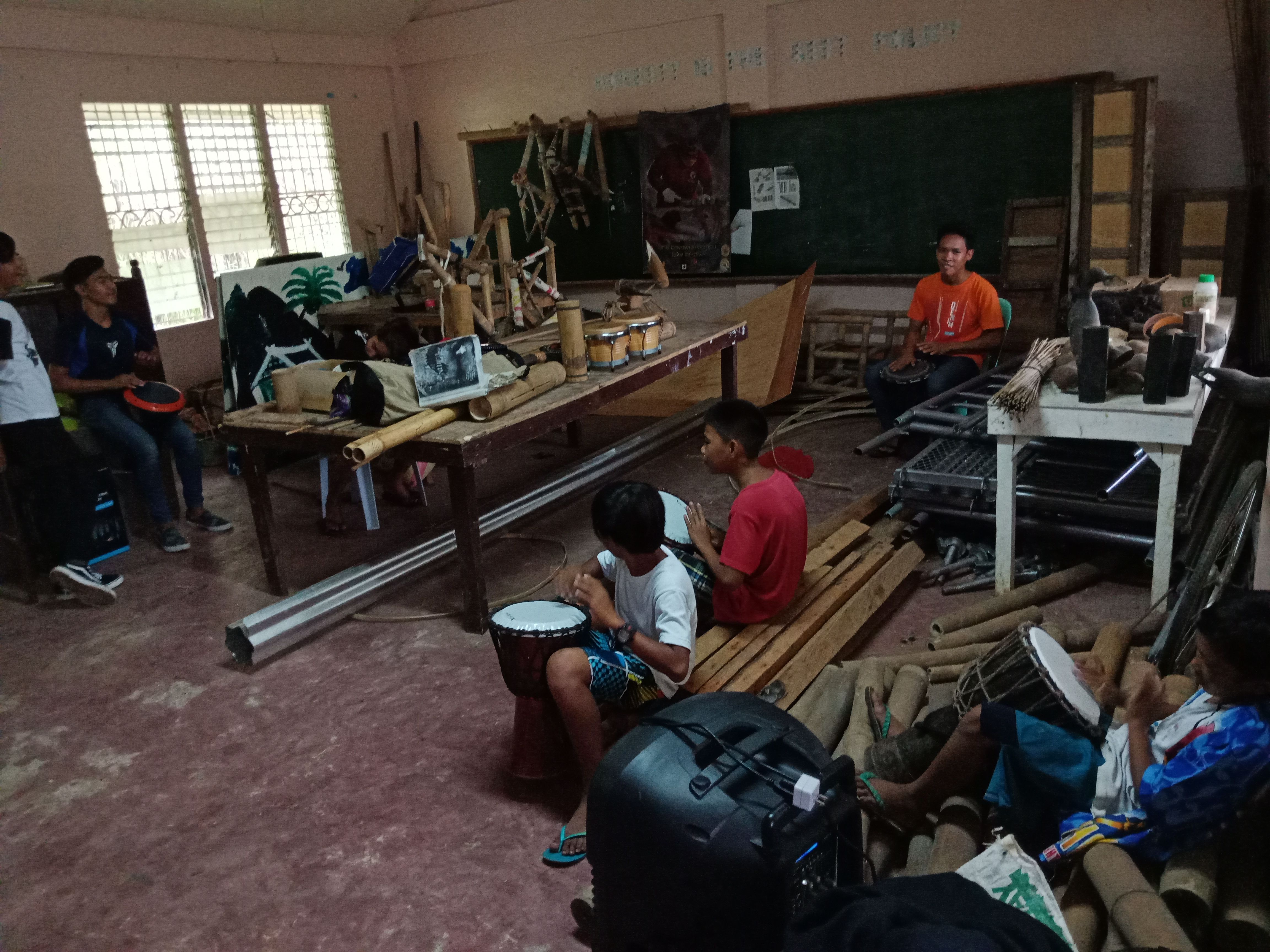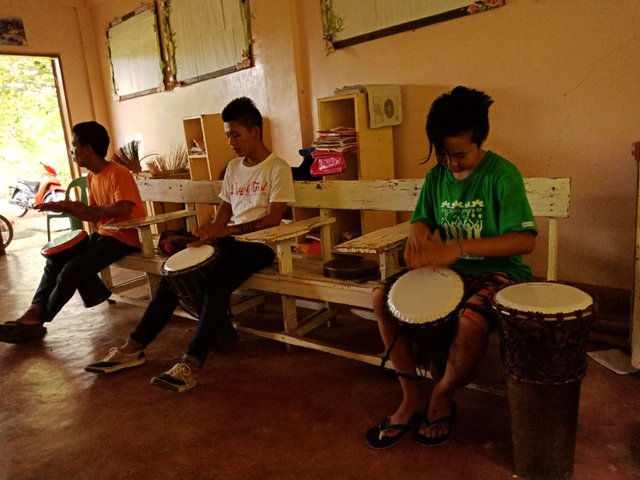 Nourishment Of Love
Our lunch was prepared by Nay Dagsa. While she was at the kitchen, the bigger boys looked for banana leaves, ran it to the fire and laid it in a row. The viands , rice and other food were shared. This added to our bonding. It was one great boodle fight ( share and eat with barehands) We were fed and you can taste the love in every bite. Satibay, Nay. It was a very well- prepared lunch with so much love.
Thank you to the kids who picked some aratiles. The sweet succulents were more than dessert.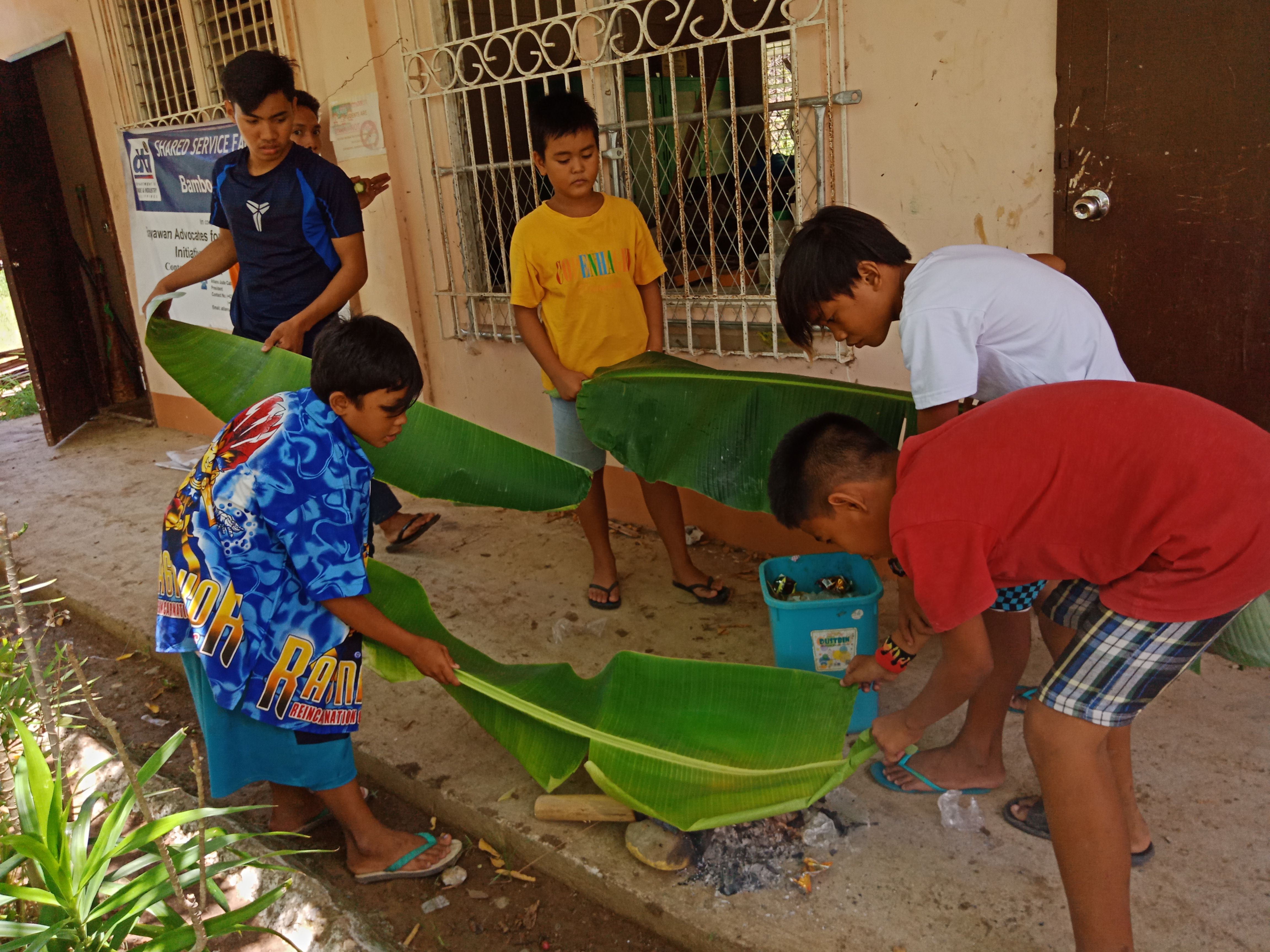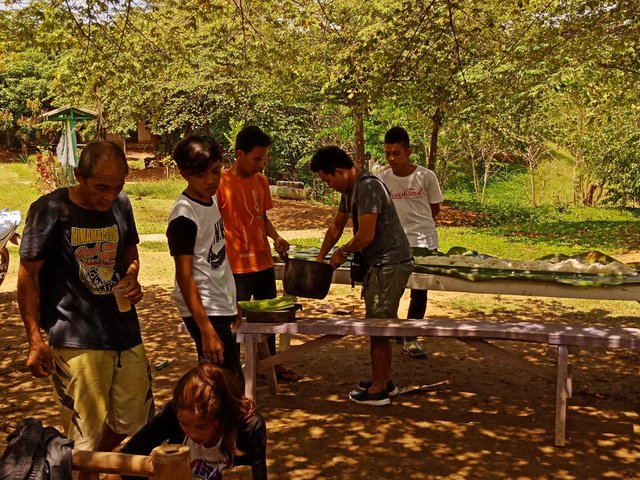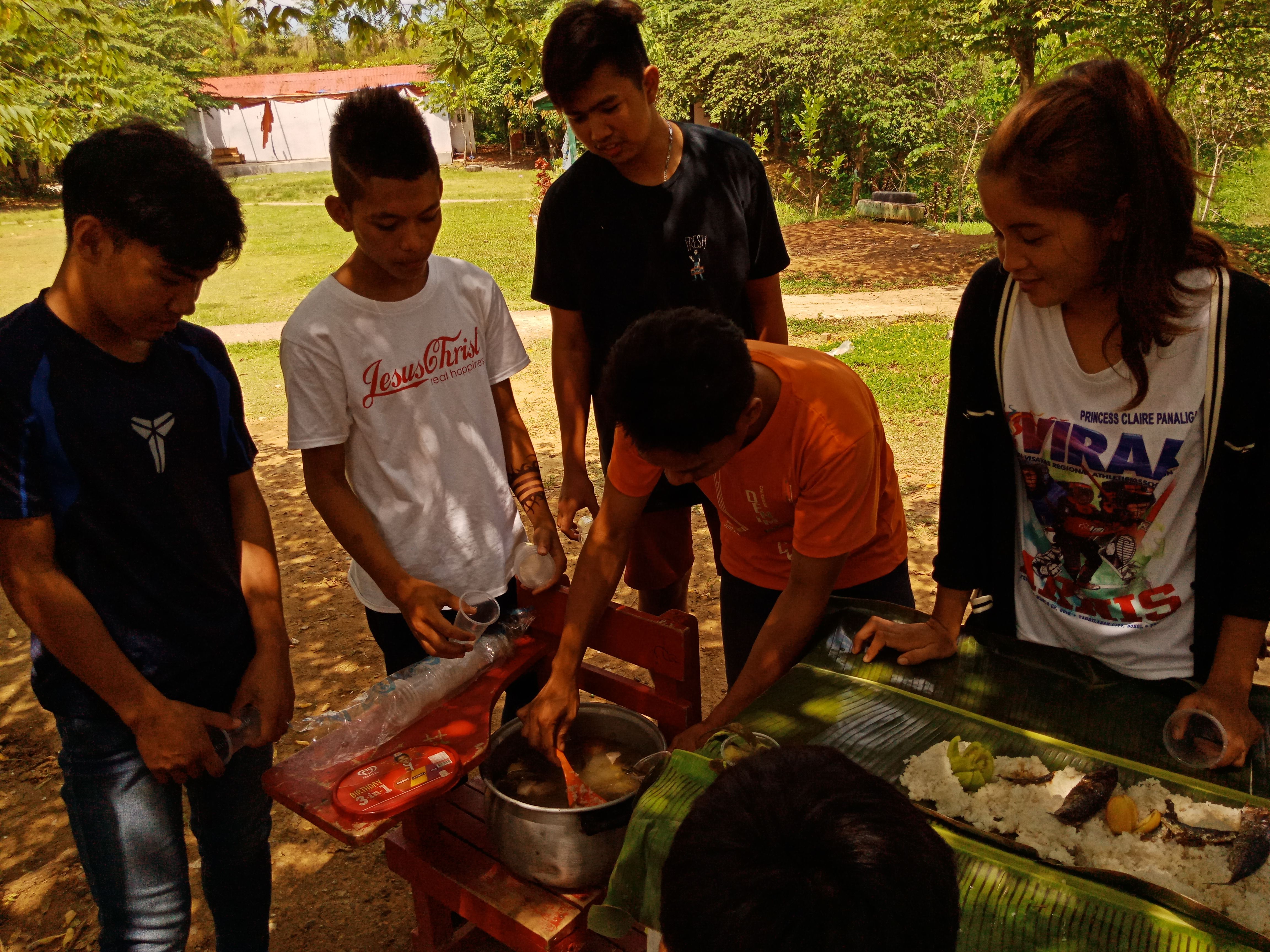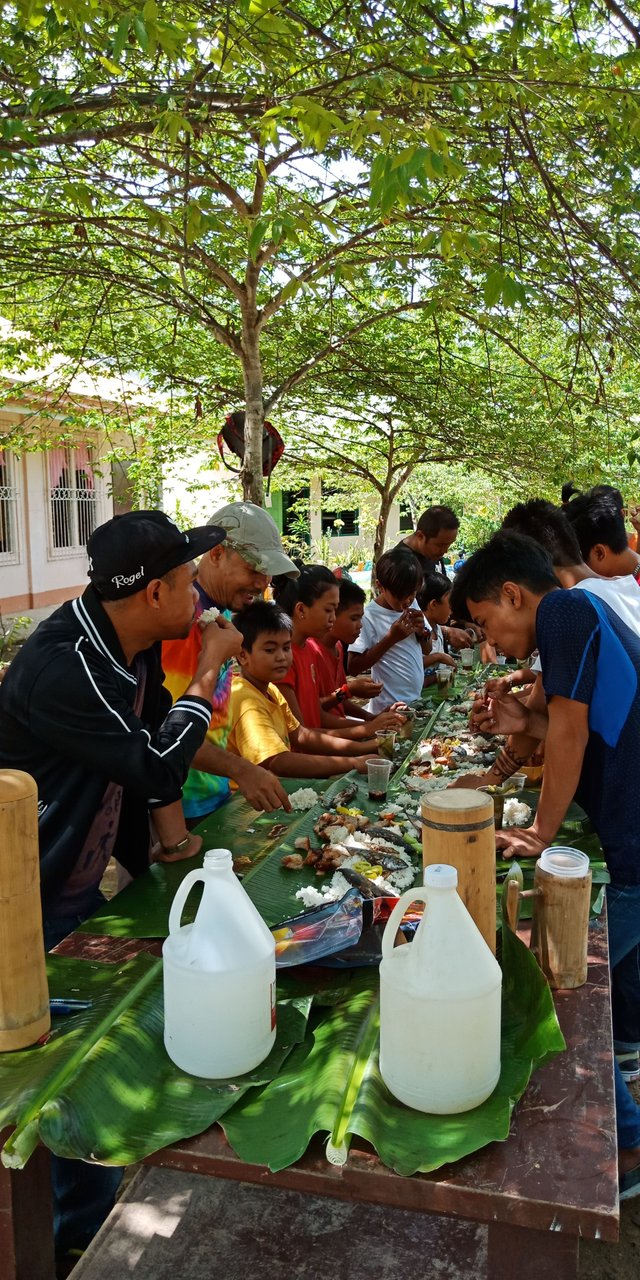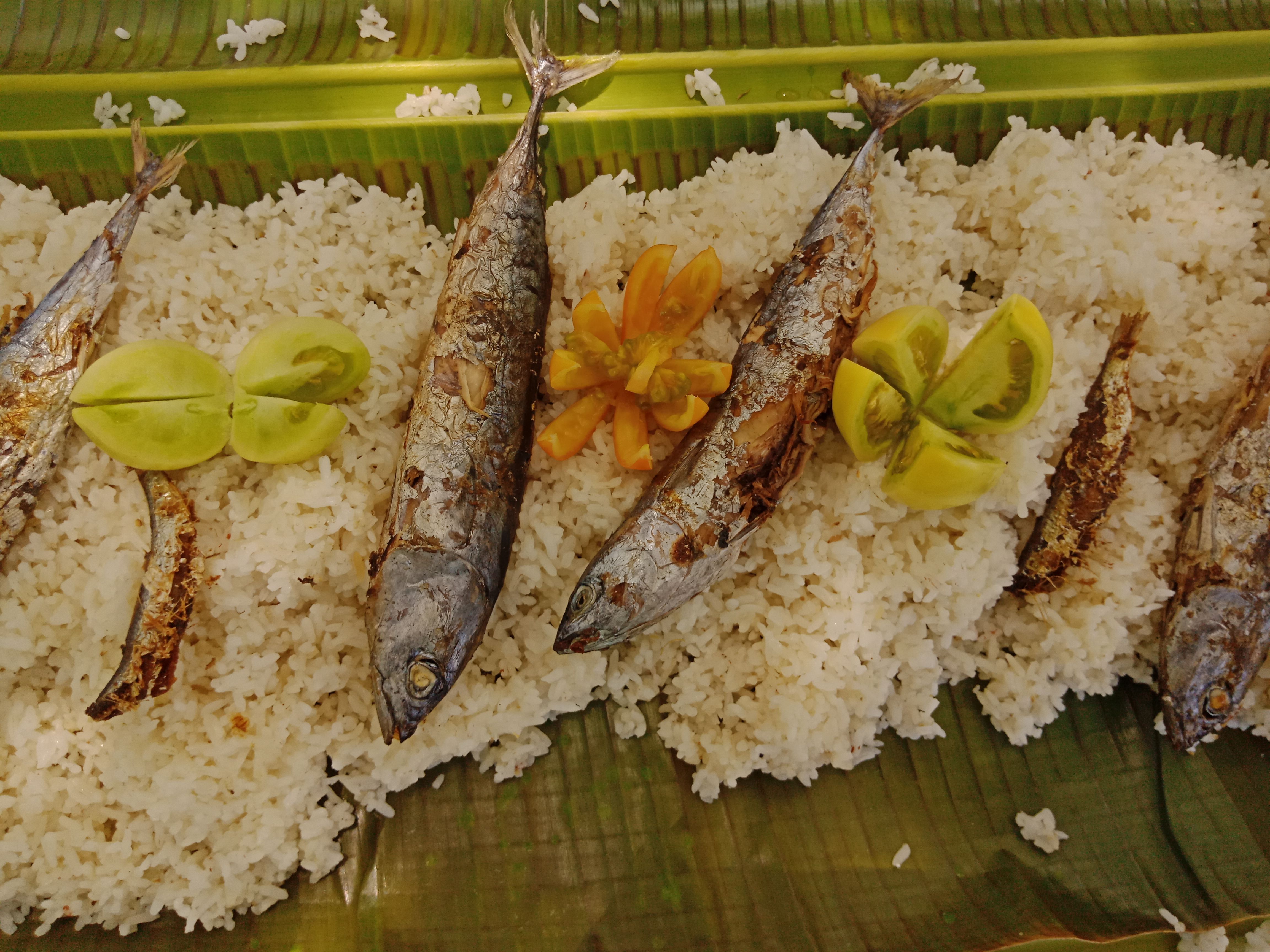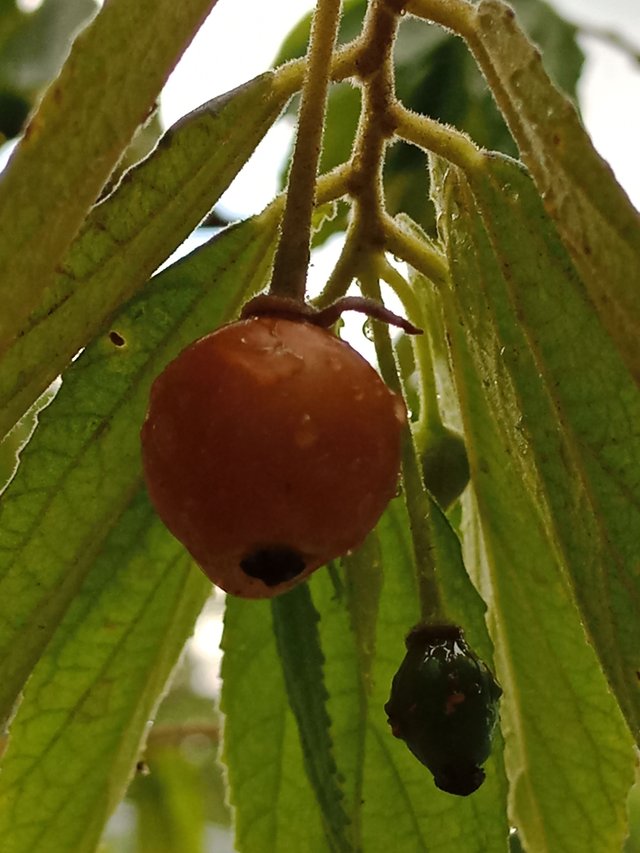 aratiles
We were a group of twenty one (21) participants. We started planting the bamboo sprouts . Touching base with nature's elements, grounding with the soil , accepting the sunlight and planting the Bamboos, we were physically exhausted but very spiritually nourished.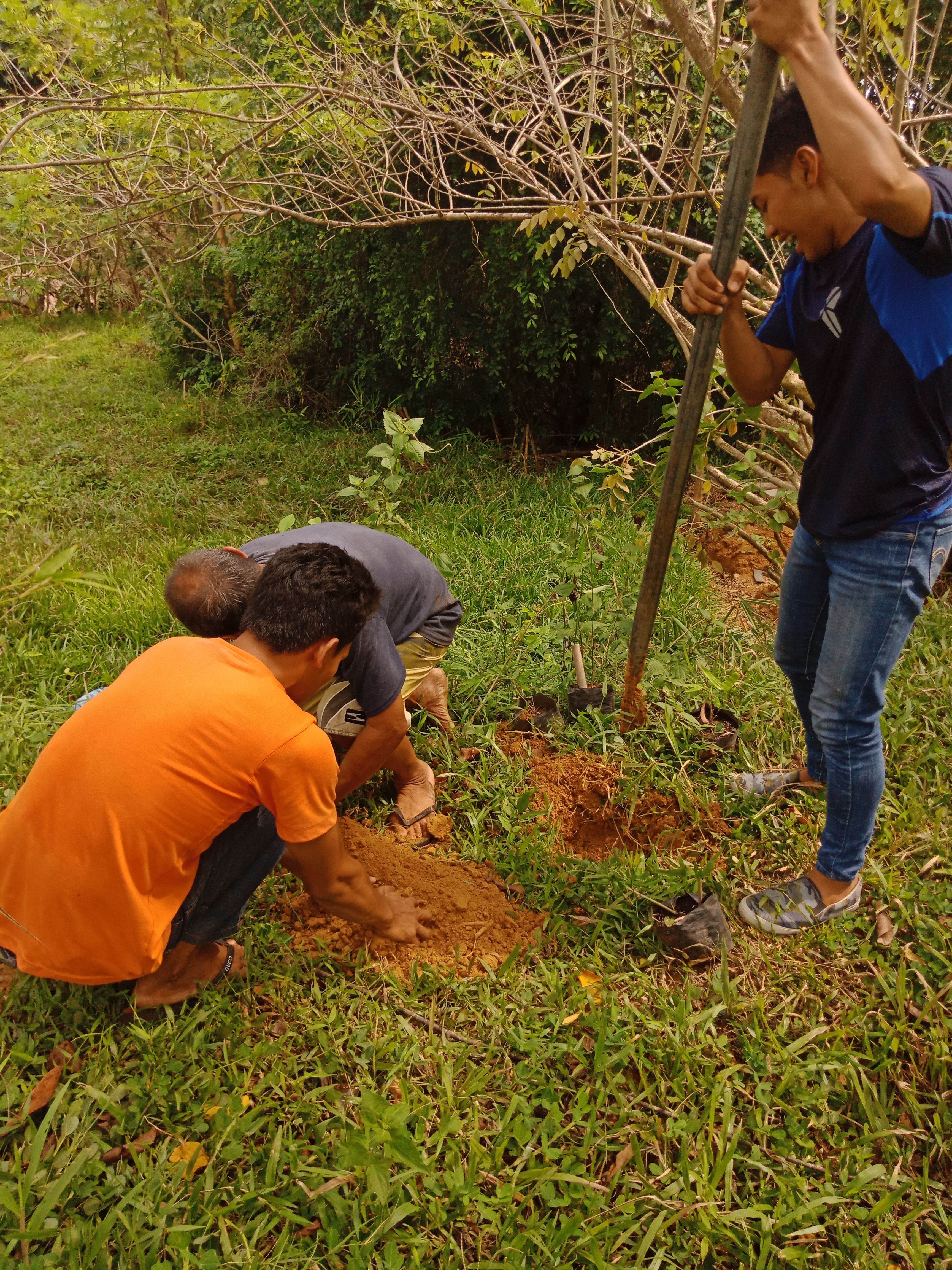 We started planting the bamboo sprouts . We were joined by 2 fellow steemians @bobiecayao as the steem negros head and who would travelled for 2 hrs and @jezmacher from a 7hr bus ride from Bacolod .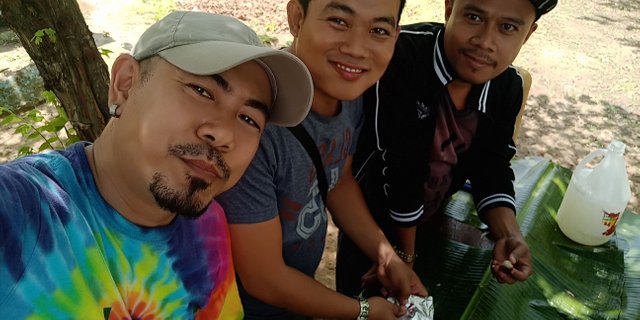 Sir Jude Cabingal demonstrated the proper way of planting the Bamboos while Tatay Dagsa dug and prepared the holes where we will plant the sprouts.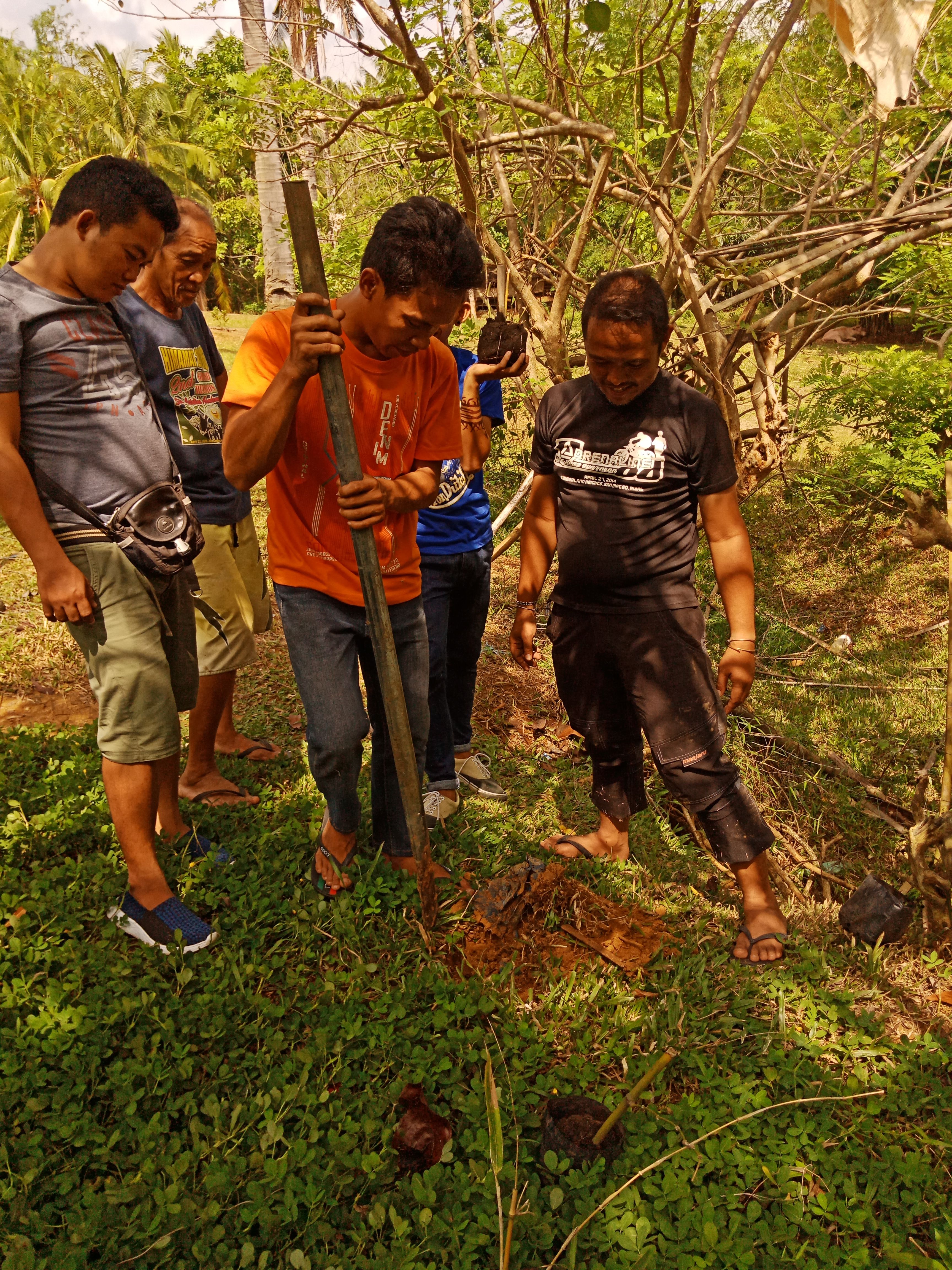 Planting the Bamboos has been a precious experience because as we harvest, so shall we plant in return. Other than that,the sole experience through planting is indeed a great learning experience. Seeing the kids in action and still on with their smiles indeed is planting and sowing right away. They were full of energy and climbed on trees. We were all happy receiving and giving back to mother nature.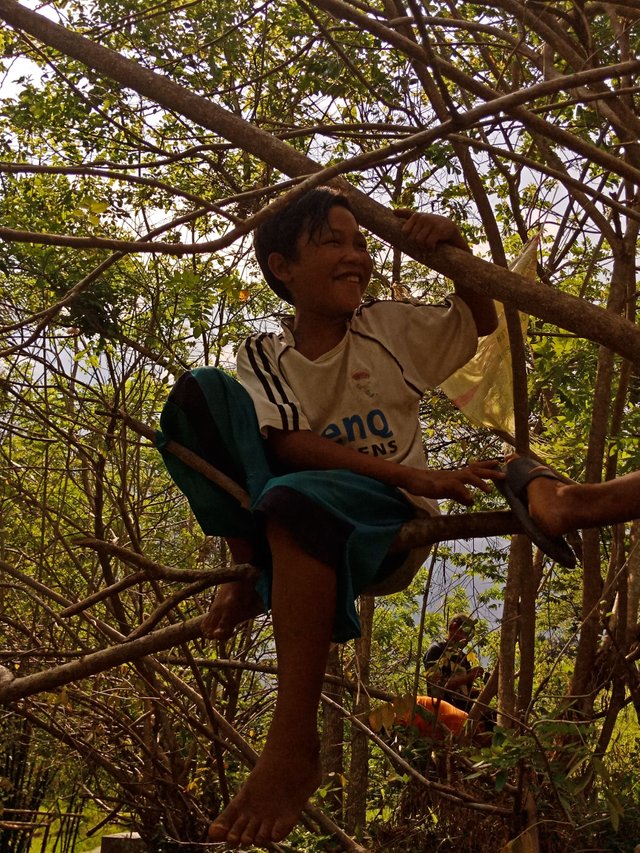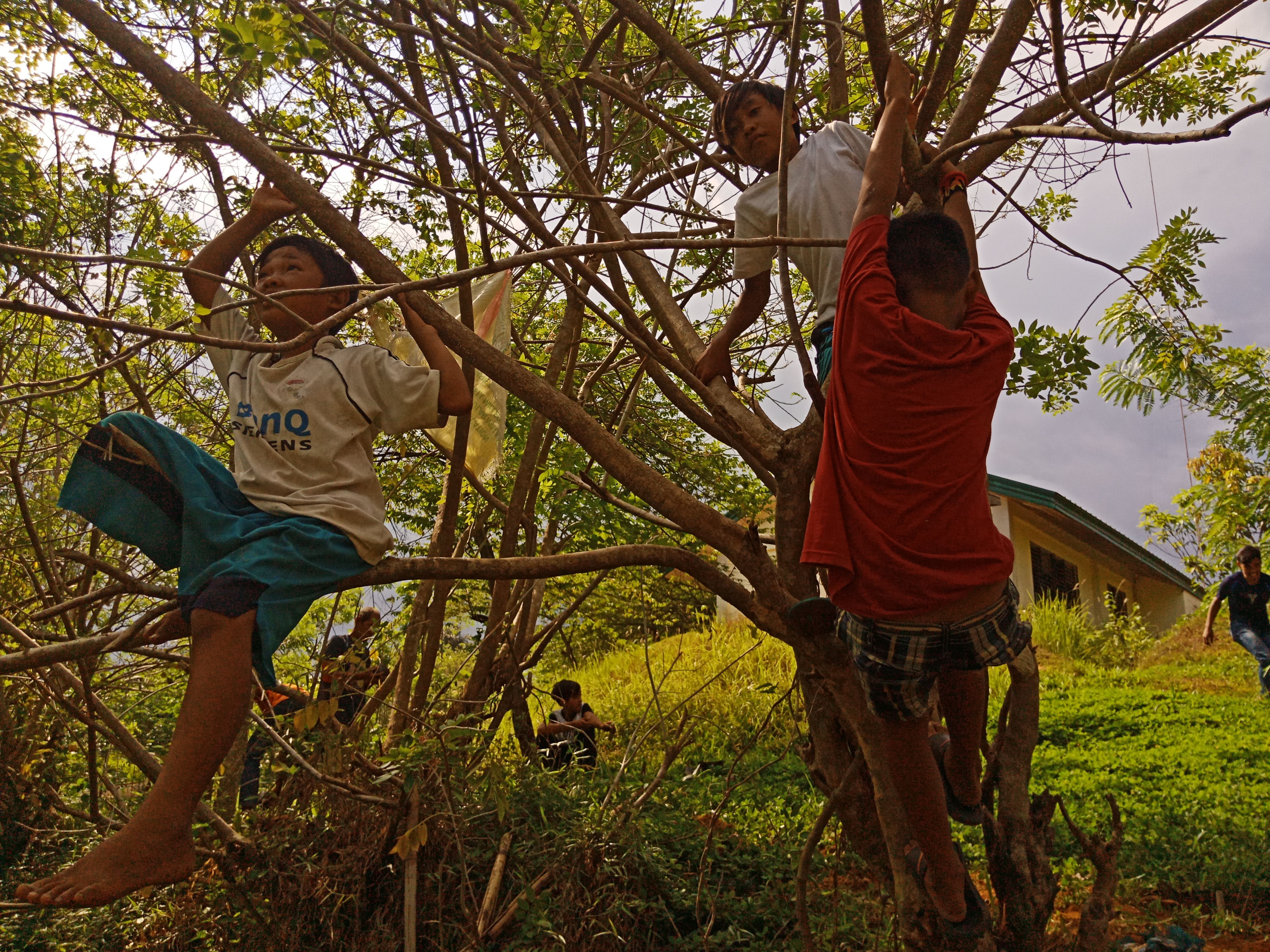 I remember a quote by W. Maathai saying, " It's the little things citizens do. That's what will make the difference" . My little thing is planting bamboos. " I would say, "These may be the little things we can do- planting , sharing and imparting creativity , but through these little things, we can make a big change."
Until the next Walk of Hope activity . All smiles! Satibay !
Oppo F5 was used for the Photos taken by the author