MUSIKALYE: MUSIKA + KALYE this Women's Month Celebration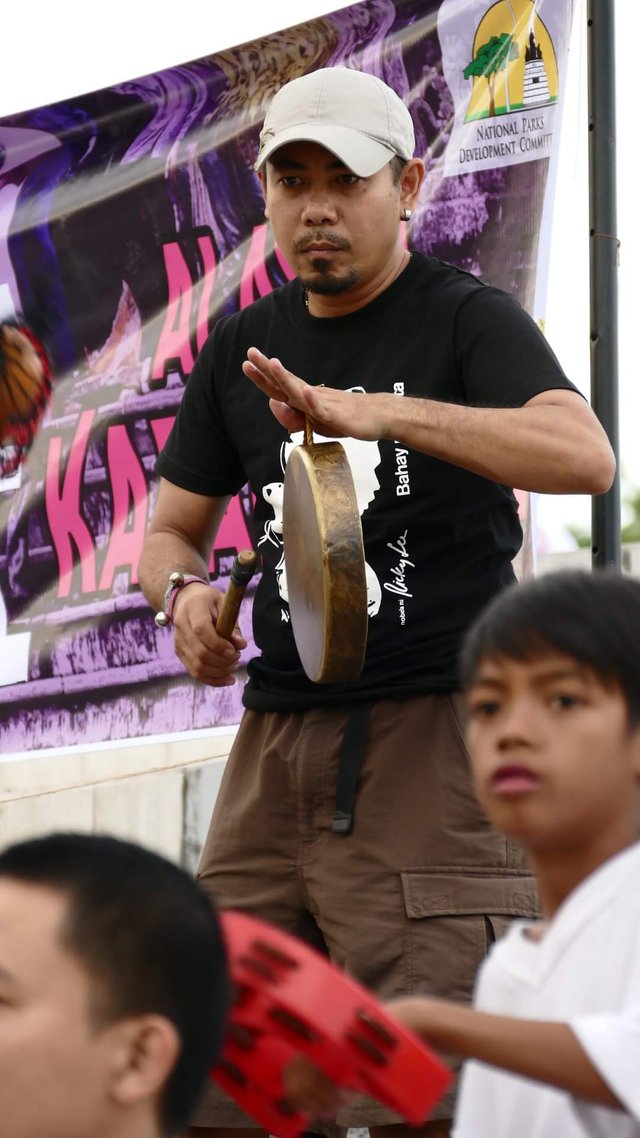 The Gangsa/Gangha from the Northern/Mountainous part of the Philippines can be played through various ways but in here, I was carrying and hitting it with a wooden stick. Photo credits : YAKAL
For 2 years now, I have been invited to share my music and artistry with Yakapin ang Ating Kultura't Kalikasan Alay sa Lipunan (YAKAL) whose main thrust revolves around environment and cultural consciousness. Now on their third year, the collective launched another successful event dubbed as MUSIKALYE: Alay sa Kababaihan- an outdoor concert in time for 2018 Women's Month Celebration.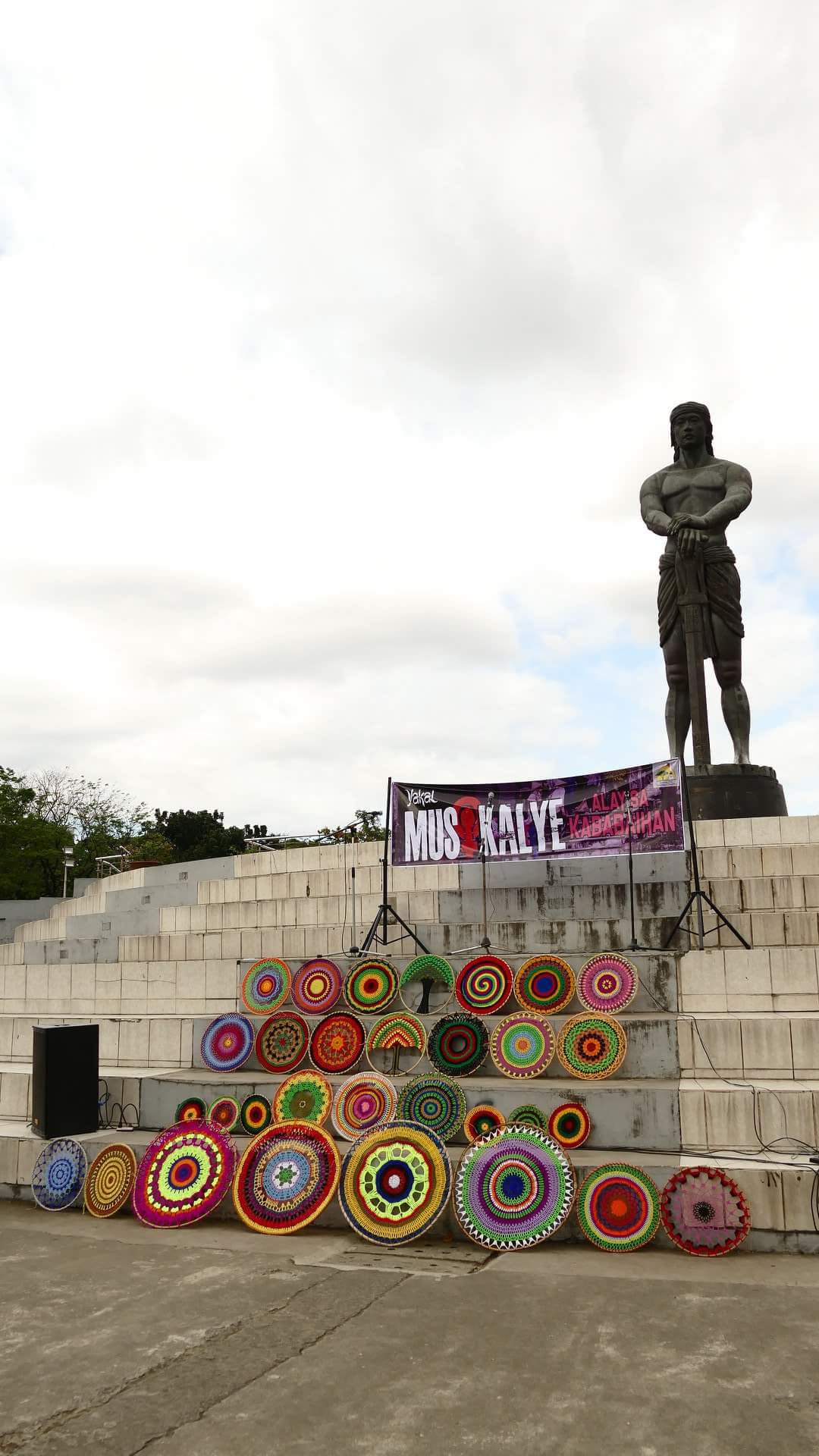 The Lapu-Lapu shrine accentuated the MUSIKALYE Stage design with the crocheted Mandalas by Hohana Domais and Jen Po. (c) YAKAL
Every March we celebrate the International Women's Day (IWD) and through the Republic Act No. 227 March 8 is declared as a National Women's Day.
On March 10, we gathered at the Lapu-Lapu shrine in Luneta Park, Manila. The line up were women acts, talks, art installations, crocheted mandalas and impromptu performances or open jams.
This is precisely what sets MUSIKALYE apart from the rest - that the stage is shared with the audience. There would be main acts including us-Tribu ALINAGA from Vigan, Ilocos Sur. As the program flowed, there was a part where expectators and passerbys - majority of which are kids and teens were welcome to a merry music making on some of the instruments I've brought with me all the way from Vigan, Ilocos Sur.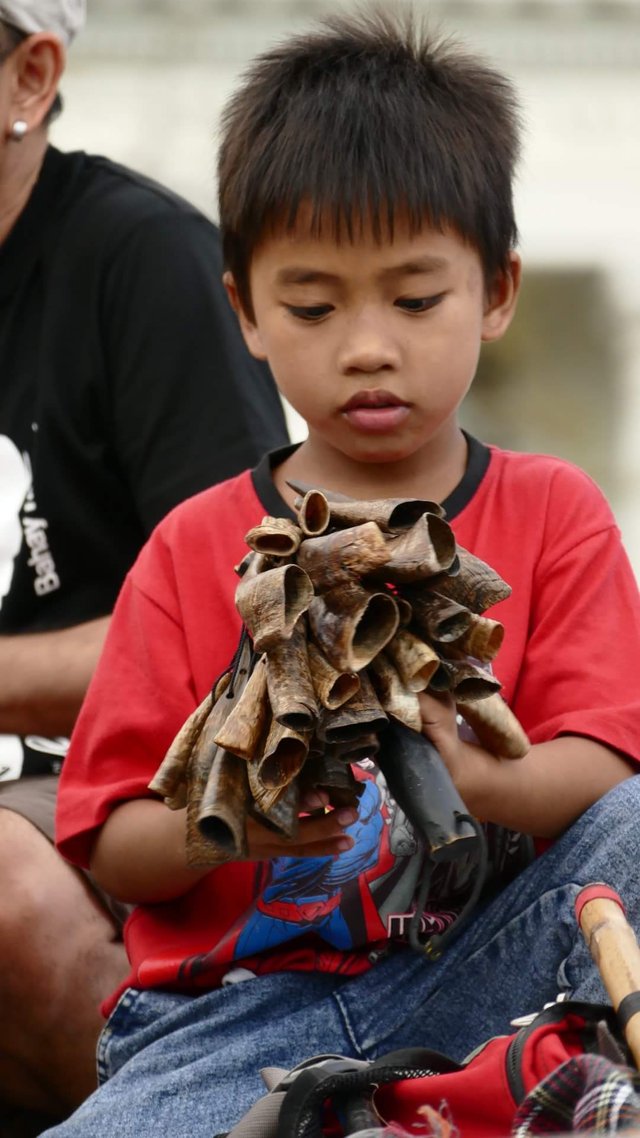 He chose to play water chimes made from goat horns . (c) YAKAL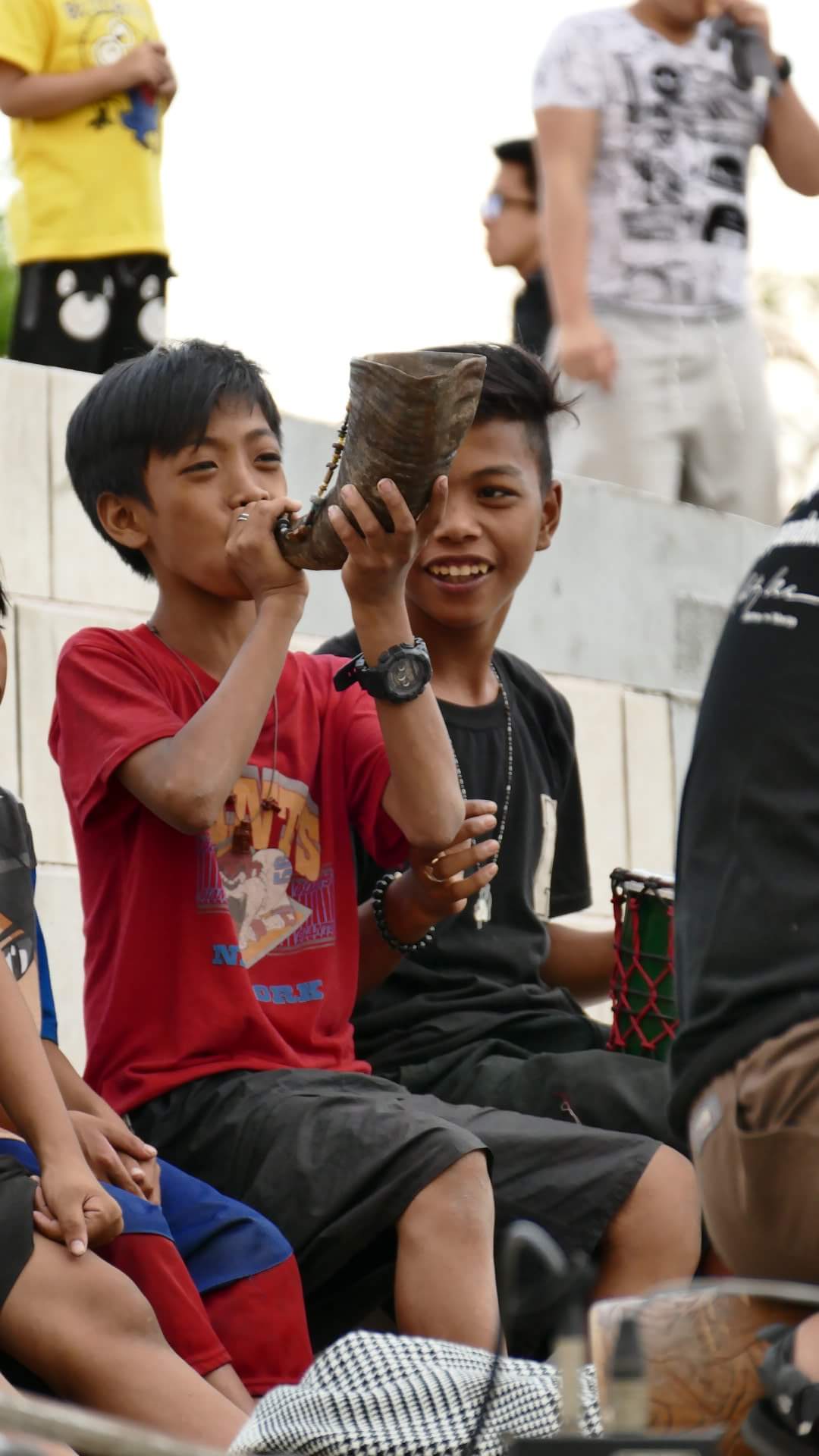 A child set a signal with a Tambuli from carabao horn. (c) YAKAL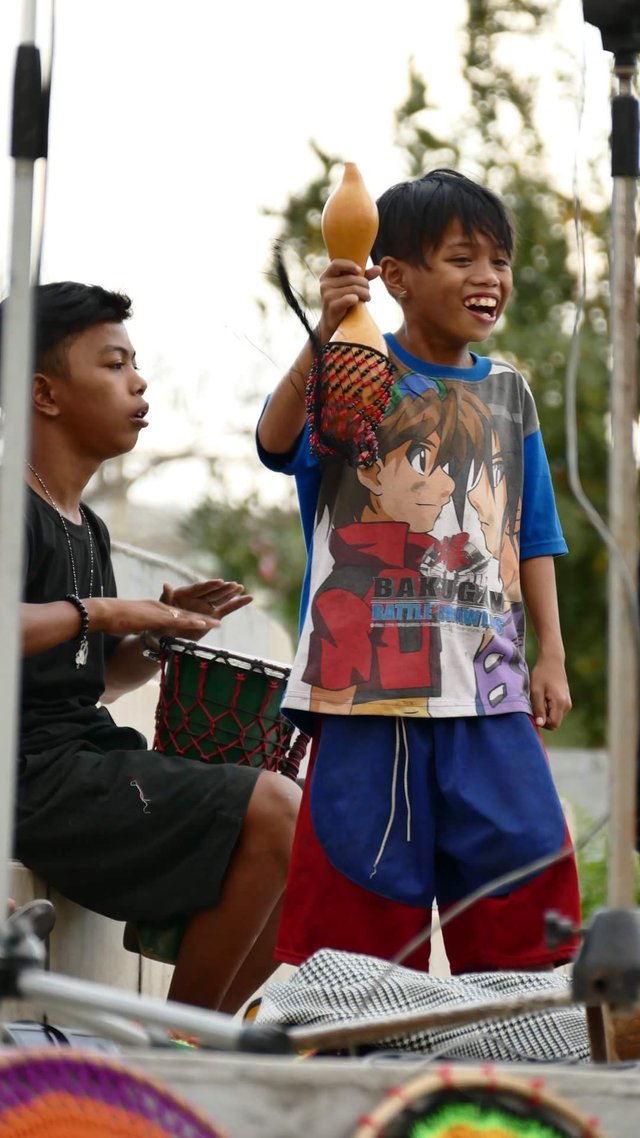 He played the African gourd called Shekere in his own style- as a shaker.( c) YAKAL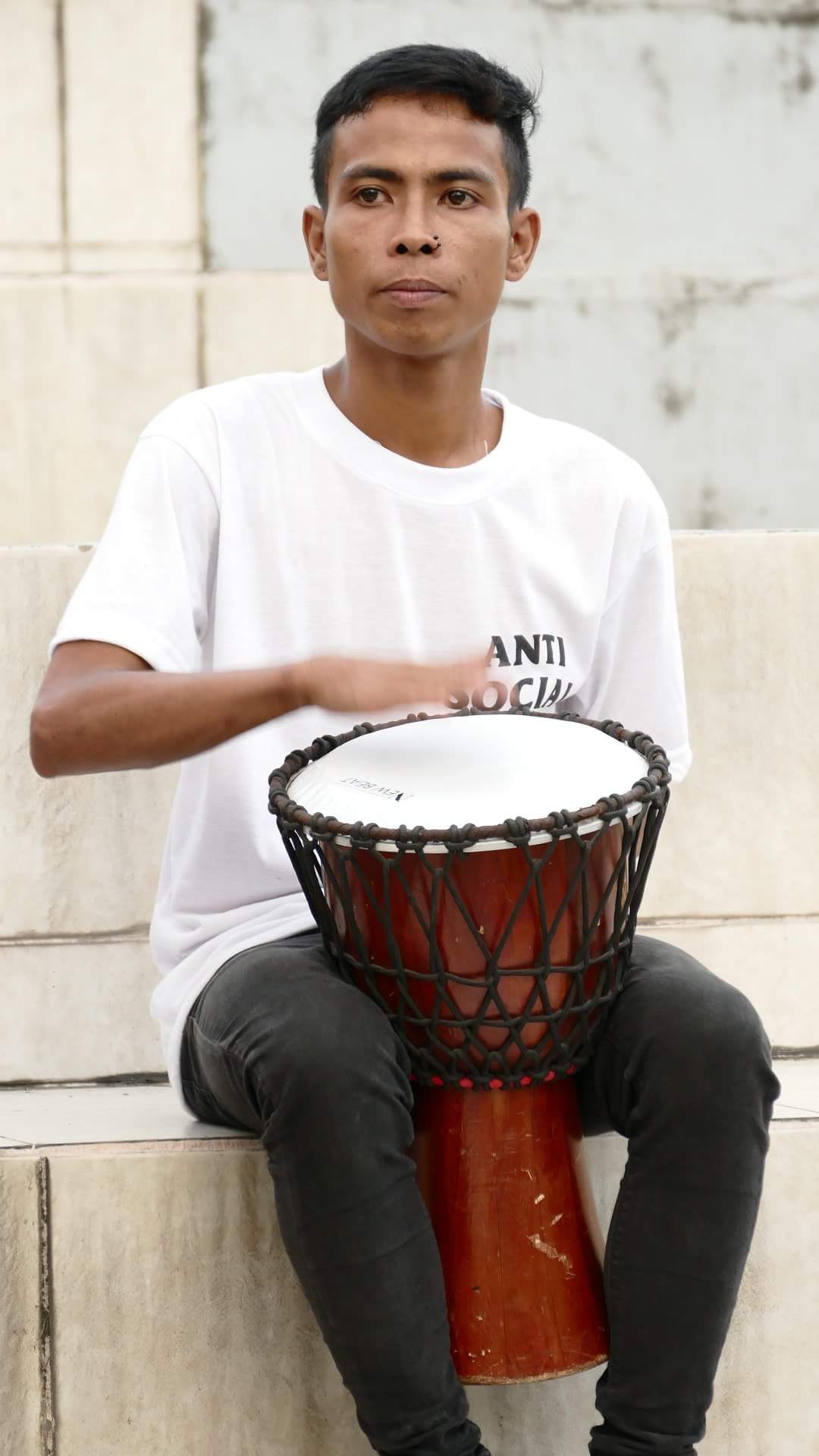 Prince as a beginner discovering his beats andpatterns with the Djembe.(c) YAKAL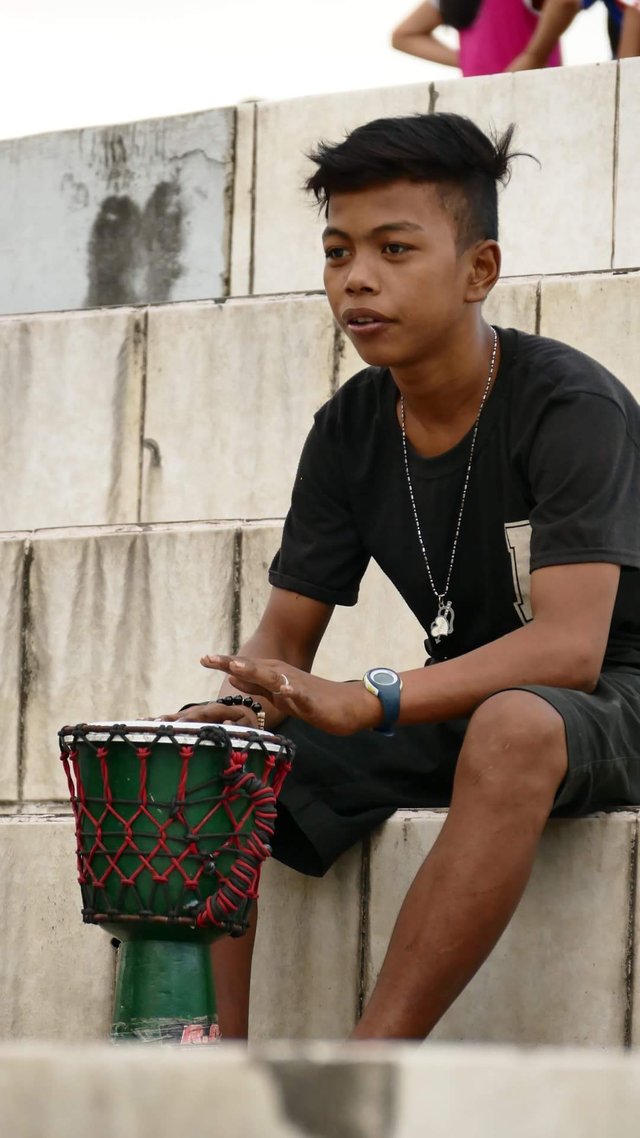 Looking like percussionist on a Djembe. (c) YAKAL
Realizing that this community music playing is not just a celebration but in fact a team dynamics linked to the ways of our forebears, it dawned on me that yes, this is another avenue for the Walk of Hope. I would like to learn more and immersed with each community I would be able to visit. I would like to rediscover how compassion , peacemaking and camaraderie becomes evident through cultural and energy exchanges.Parallel to how Walk of Hope has been made possible by the generosity of steemph and supporters.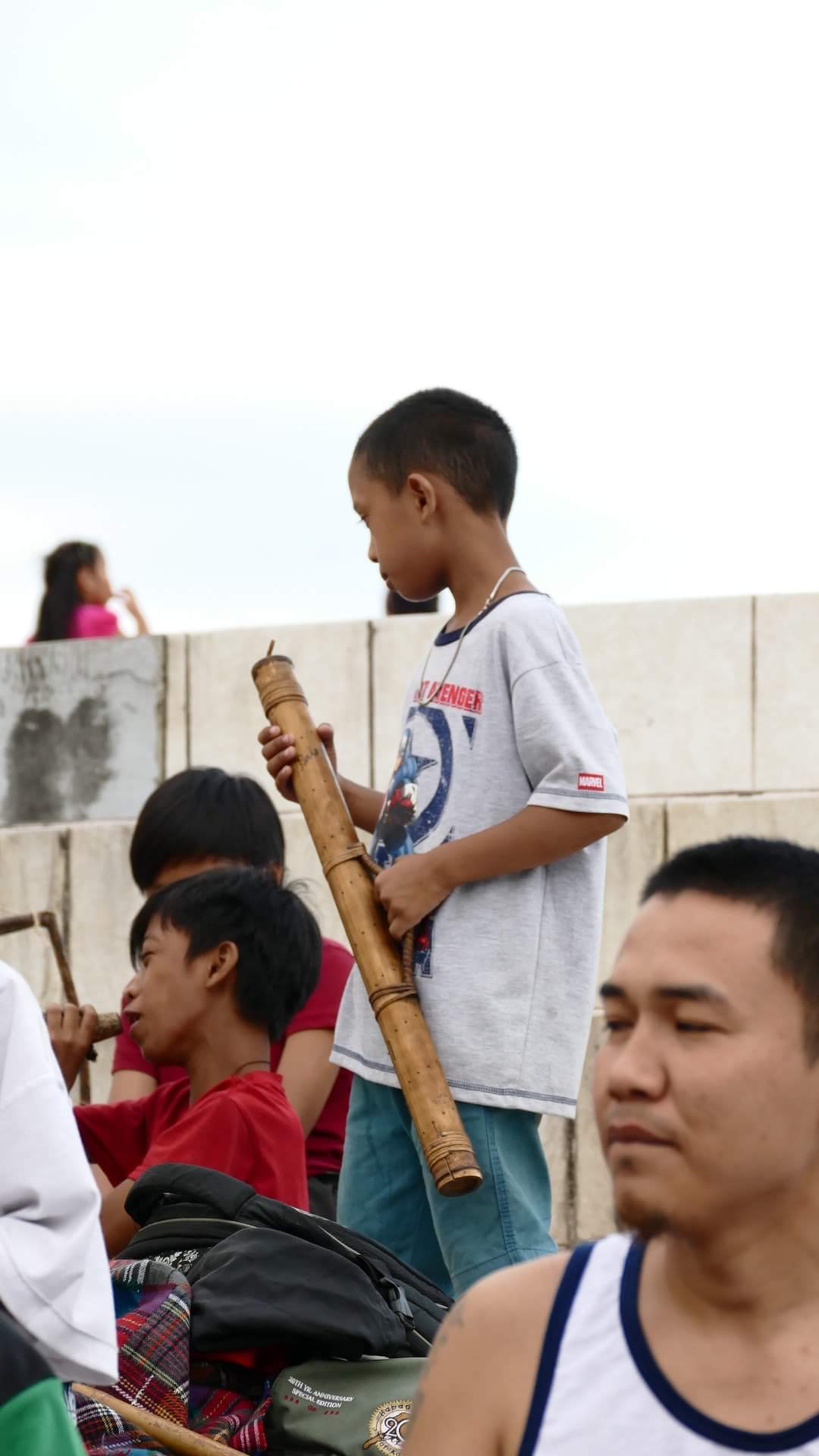 It was a cloudy MUSIKALYE Saturday but he preferred this Rainstick than any downpour.
(c) YAKAL
I hope that there would be more of these activities and solidarity events organized to be able to promote our Filipino intrinsic values, culture and heritage.
Mabuhay ang mga kaBABAIhan!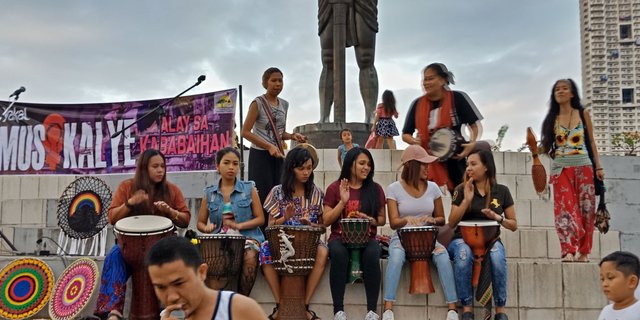 The women,composed of artists and audience were invited to jam onstage. (c) YAKAL
Mabuhay tayong Lahat!
Happy Women's Month Celebration! Satibay!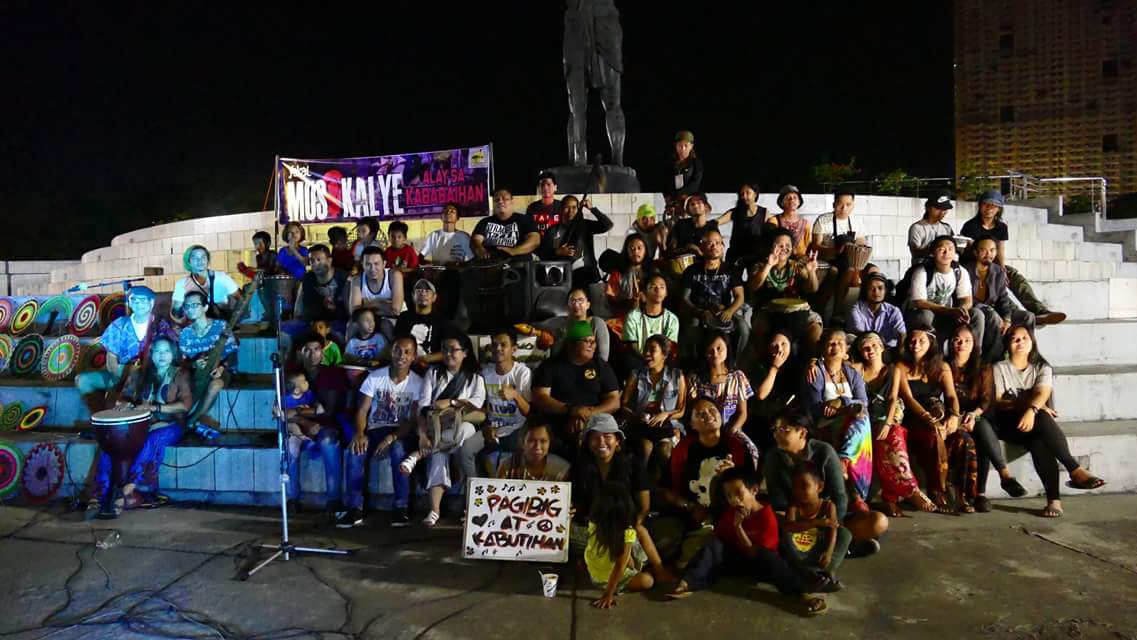 The movers and creatives behind the 2018 MUSIKALYE: Alay sa KaBABAIhan. ( c) YAKAL