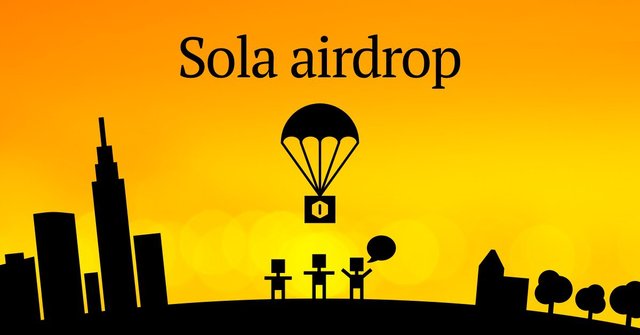 Sola ICO in December last year successfully raised 2,233,700 USD. Sola has great ratings on many ICO review websites. Sola is the next generation decentralized social platform that incentivizes and benefits all involved parties — users, third-party developers and the core team. The name Sola is an acronym for "social layer." Sola is an open ecosystem, which means that most of its source code will be made open source and available for audit, improvement and usage by anyone.
Sola is now trading on the following exchanges: Tidex, Open Ledger, Fork Delta.Source
---
Step-by-Step Guide:
Visit the SOLA airdrop page.

Click Register & Get 5 SOL.


insert your details for registration and click register.


Install the app. Click Ios Version or Android Version to install the app.

You will get 10 SOL after installing and logging-in using the app.

Invite more friend to get 10 SOL for every referral.

Post any article/card to get more SOL when people vote it.

Join any challenges and you have the chance of winning SOL.

You can withdraw your SOL token when it reaches the minimum withdrawal(100 SOL).
---
If you join this airdrop as my referral comment some screenshot of your joining, and I will vote your comment with 100% VP!!
Get a vote on steemit Comment here
Get a vote on weku Comment here
Get a vote on WhaleShare Comment here
Get a vote on minds Comment here