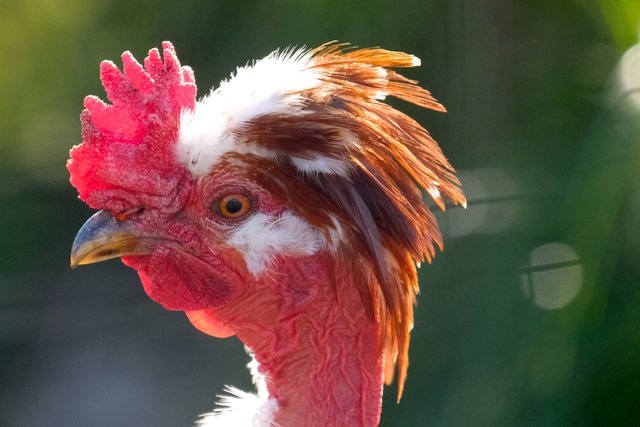 Most people know me as TheBugIQ and to you I say,
Hello everyone and welcome to SteemPets!
The burning question that you are all asking is!!! What the heck is SteemPets???
Well, I unequivocally say to you….who knows?! I don't know where this is going but it's sure going to be fun!!
SteemPets is an idea that popped into my head
when I was speaking with my good friend @poeticsnake. I was telling her how I would love to animate my little PlankTown characters into little creatures that you could interact with. Feed them, clothe them, love them, watch them grow and nothing bad ever happens to them. Snekky suggested something like a Tamagotchi she once had for many years.
From there, the idea of SteemPets started to grow in my mind because in all reality PlankTown characters would be far too restrictive for individual creativity. I started to envision pets that are unique to their owners and custom made each and every one.
After trying many avenues to assist in development and largely finding closed doors, I have decided to simply appeal to the community and get everyone involved.
SteemPets is looking for you!!!
First and foremost my creative genius friend @poeticsnake will be in the mix, as always, helping with the creative development of SteemPets.
Next, the wonderful and amazing artist known as @derosnec will be involved helping with artwork and hopefully, eventually helping to oversee a larger group of artists and various creatives.
Do you code? Animate? Create in ways that match SteemPets needs? Have a million SP you want to delegate? Let me know!! Leave a comment or DM me on discord @thebugiq
I want to know what you want!!
Do you want your pet to be a static, high quality image? A GIF? Do you want to interact with it? Do you want to be able to buy a SteemPet for someone? Buy e-gifts for your SteemPet and others? A treat, a blanket or bed? Do you want your SteemPet to be able to interact with other SteemPets? Do you want to send your Pet on an overnight or weekend visit to hang out with another SteemPet while you're away on a trip?
It is my belief that this world, both the analogue world I have to live in every day and the digital world I inhabit here, are in real need of cuteness overload.
When I stopped by the Alliance for a member meetup I was honestly amazed at the fast level of engagement when I mentioned SteemPets. @enginewitty immediately offered to help and understood right away what I was envisioning.
Other Alliance members started chiming in right away. @thekittygirl wanted a Wooly Mammoth Unicorn and @sykochia chimed in with oh cool, a WoolyCorn. Of course @saffisara wants to be a HugBunny, what else could she possibly be!! @sykochica called dibs on the Platypus and @derosnec will be working on that first as a starter and we're going to try for an adorable PlatyKitty combo! Can't wait to see that creativity.
I've been speaking to various people for a few months about this concept and it has literally gone nowhere. The reasons absolutely don't matter to me. Everyone is super busy and involved and I love that.
I want YOU in the mix!!
I want to know what you want! Am I going to monetize this? Of course I am. What merch do you want?? Do you want a high quality cozy blanket with your pet stitched on it? A 3D print of it for your desk? A Halloween costume for your little one? An app for kids to have their own SteemPet tied into the blockchain so they can interact and gain points to buy merch with SteemPet Coins?
Do you want SteemPets colouring books printed and sent out? SteemPet communities where pets can gather together and create their own world and make decisions about resources? Maybe kindness, thoughtfulness and compassion are actual currencies in that world? Who knows??? Universe is the limit!!
I'm truly looking forward to spreading the love with you all. I am in the midst of a real life, personal revolution that I may or may not start filling people in on down the road. Let's just say I'm very excited for the future. I hope you are as well.
Make Your SteemPet Unique!!
Use your imagination!! Your SteemPet can be land, air, water, earth, space based and more. Maybe you want to combine several creatures!
For those interested, @derosnec and I will be creating a short run of only 25 SteemPets for 10 Steem each. As of now there are 20 spots available. If you would like to take advantage of this great short run discount, simply send 10 Steem to @derosnec with a short description of your desired SteemPet. SteemPets will be created in the order they arrive in @derosnec's wallet!! !
These will take several weeks as she is unreal busy in the aftermath of her part in Ant Man & The Wasp!! How blessed are we to have her working on SteemPets!! Please leave a comment on this post with the description of your pet. After this short initial run, SteemPets will be 25 Steem to create. These are individual, handmade, unique SteemPets produced by amazingly talented people.
These initial SteemPets are static images with no animation of any kind. But they are being created with future animation in mind. Please be patient as we develop this along with the community!
In case no one told you today, you're beautiful.
Love,
TheBugIQ
SteemPets™