★ Steempearls 8 ★
Time for the new steempearls! :) The steempearls are a report about the recent 5 topics, that I liked the most and I want to sum up for you. Please have a visit on them and enjoy the content like I did. Thanks to all these famous writers out there. ღ
The first steempearl / PHOTOGRAPHY-TRAVEL
goes to
@adrianobalan
for his amazing
photographs of sardegna
. I saw, he has done even more about Rome and Venezia. Amazing country, amazing people and yes, the best food on the world! I was already several times in italia and for sure, I will go again. Bella Italia. ღ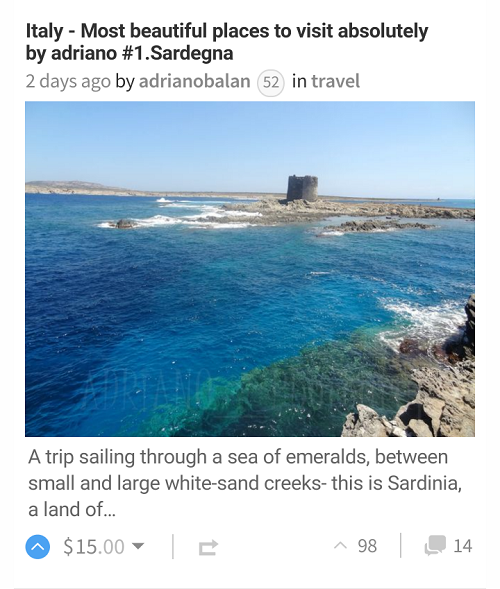 The second steempearl / LIFE
goes to
@holgerwerner
for his
Introducing myself and my second account after a fire destroyed the house I lived in
. Yes, the title says it all. Fortunately the wife was awake and nobody was injured. But the whole existence of this family has gone. Astonishingly
@holgerwerner
can see another side too.
Our overfull barrel has been radically emptied, only to be refilled again. We got rid of unnecessary things and chaos and now there's room for more good and precious things.
Nontheless, this must be a catastrophe for the family. Give them a follow or some upvotes please. Myself has taken this reminder of the karma and finally filled an extern HD and brought it to another house. CHECK. ![Screenshot_2017-06-07-17-34-41_resized.png](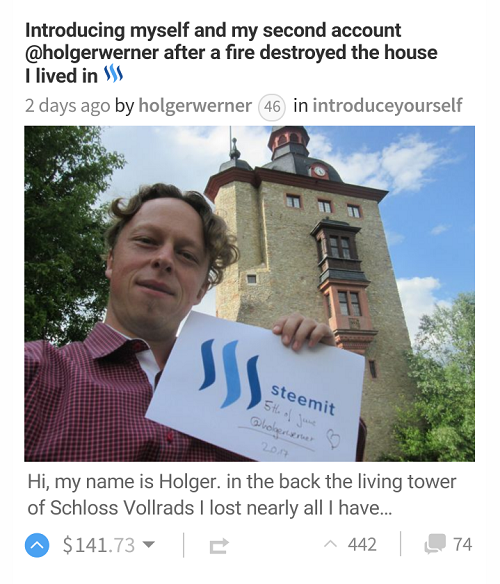 )
The third steempearl / MYSTERY
goes to
@vaibhavshah
for his strange things in world series. Right today he brought a new one, the
Lake of Roopkund in India
. Vaibhavsha is writing about some unsolved mysteries recently. I love to be caught by them, to read and think about these unsolved happenings on earth. I think we need to look onto a bigger picture than we are used to. We can never solve them all. There a lot more - keep on writing about them
@vaibhavshah
.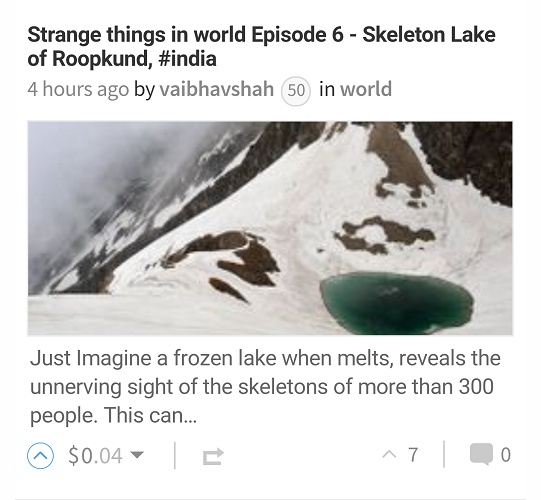 The fourth steempearl / SELFIMPROVEMENT
goes to
@kaylinart
for her positivity. The last topic, which caught my attention was
How to stay calm when you are overwhelmed
. Kaylin has written a lot of really positive and inspiring stories already. And the pictures she is adding to her reports are just amazing. Have a look on this account. The love and effort she is putting in her account is effectively feelable.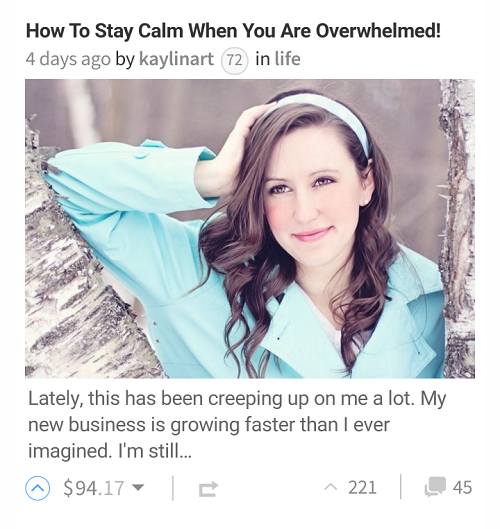 The fifth steempearl / DRAWING
goes to
@opheliafu
for her amazing drawings.
Grow with the flow
is the work which has leaded me to her account. And I love the drawings she is doing - they are clean and colourful. I like the style of it very much.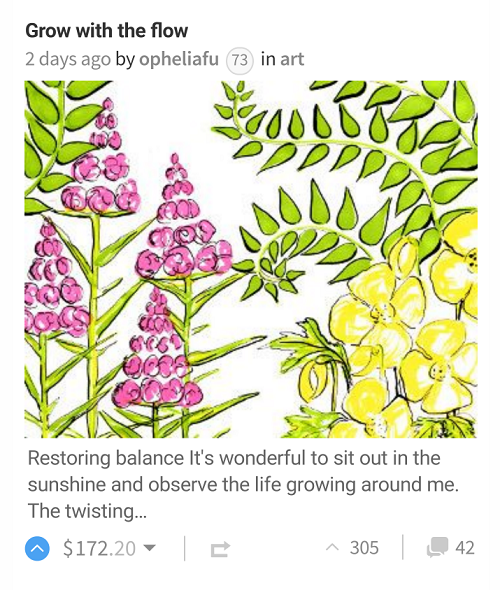 If you enjoyed the steempearls, feel free to make your own steempearl article and post it under the hasthag #steempearls ;) Have a great day and steem on ♠