4 reasons why SteemPeak.com is now the best way to share posts
WHAT'S NEW?
Our last update to https://steempeak.com had a lot of new features today we highlight 3
Check the end of the post for some examples of sharing to other websites.
These three features that will make sharing your content on other websites much much better than sharing a post from any other steem platform because you can really craft the experience yourself. Also it's much better for SEO.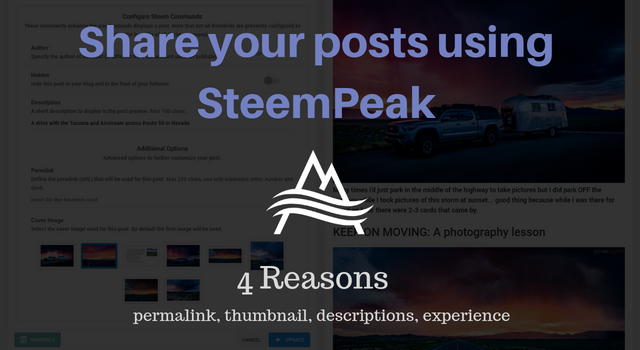 1. You can now choose your own PermaLink.
This is not a new or original idea and it baffles my mind why it's not a common feature.
It's certainly a common feature on almost all BLOG creating platforms.
Check out this post ... I have a long title but a much shorter URL.
Long URLs are not great for sharing.


2. You can now script your own post preview description.
Check it out... on all front ends (until now) whatever your first couple of lines were of your Steem post were what it would show up as in your posted link preview. Didn't matter if they was really detrimental to your promotion cause. Didn't matter if it cut off mid sentence. Didn't matter if it was too long to get people's attention. There was no control and it was a plain mess before.
The beautiful thing is that this is a "STEEM COMMAND"... which means it's decentralized information. You should go to your front end of choice and tell them to add it. It's super duper simple.

In fact SteemPeak users should be talking to the other front ends to implement them so all 3 of our Steem Commands show up correctly on those sites.
But for now at least your SteemPeak posts will show up beautifully on sites like
Discord
Facebook
Reddit
Telegram
And more

3. Choose your thumbnail.
Up until now you simply had no interface option that would allow you to choose your thumbnail... all of them simply defaulted to the very first image. You know how to promote and craft your post the best. So put in any image you want as the first image... but then choose which image will best represent your image for the promotional thumbnail on steem and when sharing the link other places.


4 Beautiful easy experience on SteemPeak
If you're sharing steem content to outsiders you probably want to consider which experience will have your friends, co-workers, clients and even your mom the happiest, least confused and most impressed by your blog post.
We would like to believe that experience for outsiders to steem is best experienced on https://steempeak.com
Also a great location for Steemians as well... as they get more familiar with steempeak they can also use these features and promote their content effectively to non-steemians.
EVERYTHING AVAILABLE IN ADVANCED SECTION
All these tools are available in the advanced section when creating a post using SteemPeak.
The decentralized steem commands are those items that will only have effect on steem sites that have support for them. The other 2 are no matter what.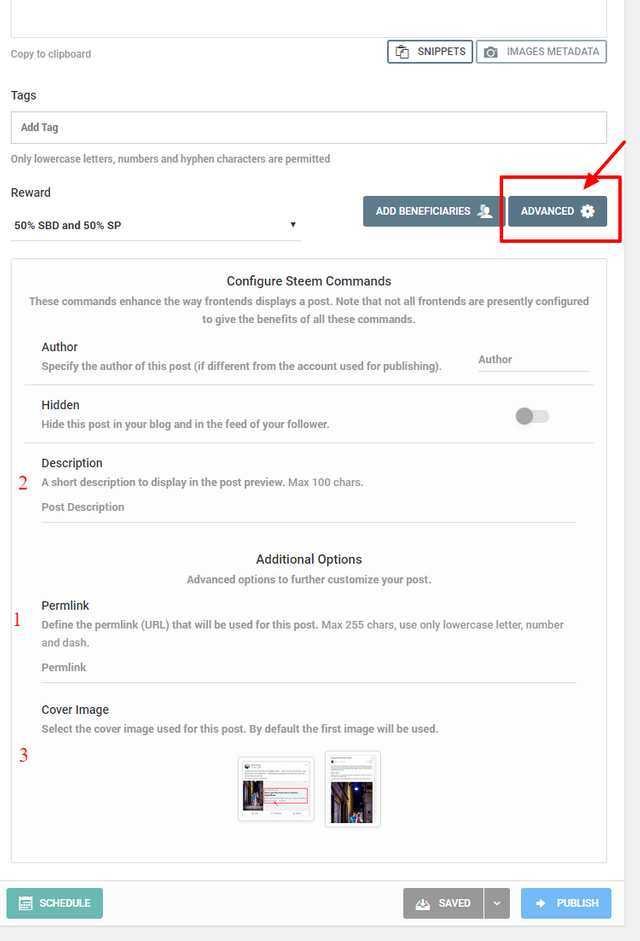 EXAMPLE 1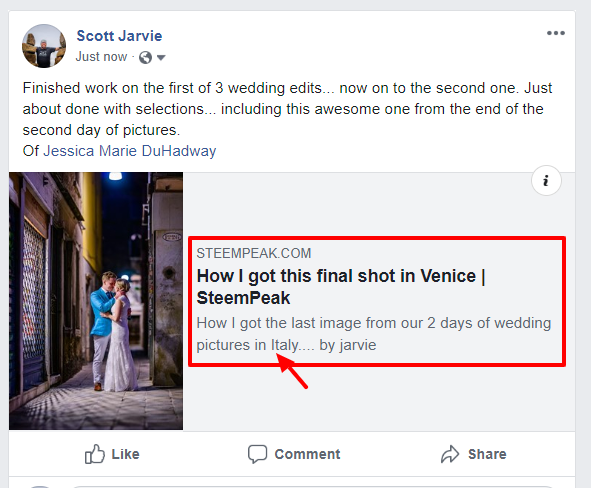 Facebook posting. Notice how it gives a clear an concise description to my friends and potential customers of Exactly what they're going to see when they go to this link. It's a beautiful thing for artists, businesses and people that want to share their blogs to the outside world.
Example 2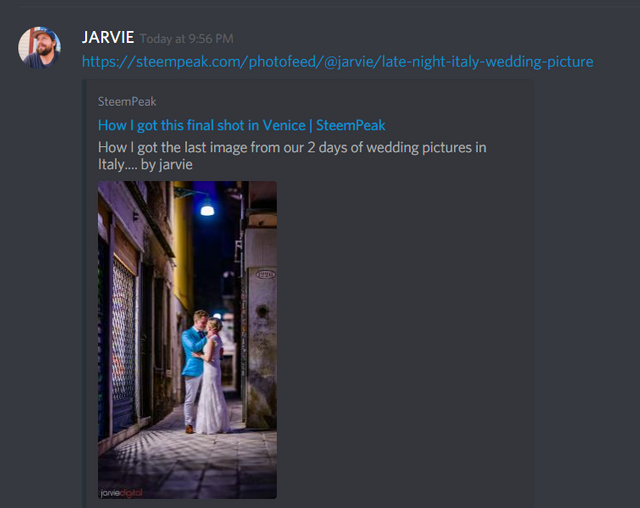 ABOVE: Example of a shared post on Discord
BELOW: Original steempeak post... notice the title and the first couple lines of text. I didn't have to be stuck with the first 2-3 lines of text as my description.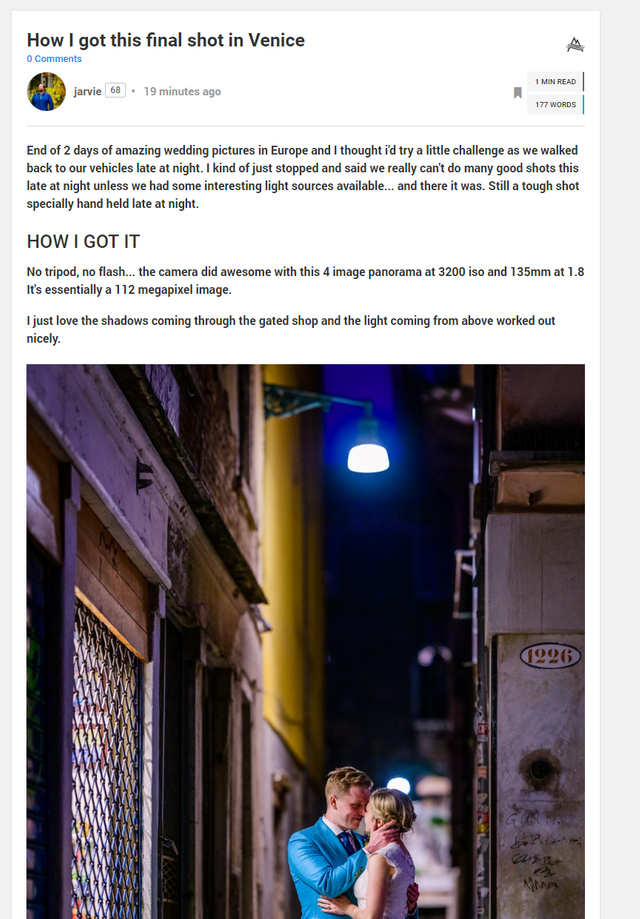 Side by Side comparison on STEEM FEED
This doesn't just impact re-shares to outside websites... it effects how things look right on steem.
Here's a view from my feed of two posts...
TOP POST = A post created with a short description
BOTTOM POST = A post that just takes the first few lines and makes it the description

WITNESS
Now's probably a nice time to remind you that we run a witness server to help process the blocks for the Steem Blockchain. You can vote for our witness so we are in a position to process more of them.
Vote on out profile page: @steempeak
Vote on the witness page: https://steempeak.com/witnesses


This works for all witnesses BTW
Using Keychain: You just have to click and approve the transaction
Using SteemConnect: You'll need access to copy paste the Active Key at least.
---
The SteemPeak Team
About us: https://steempeak.com/about
Join us on Discord: https://discord.gg/6hCAcVp