STEEM PARK's Official Flower Donations from the Javits Center!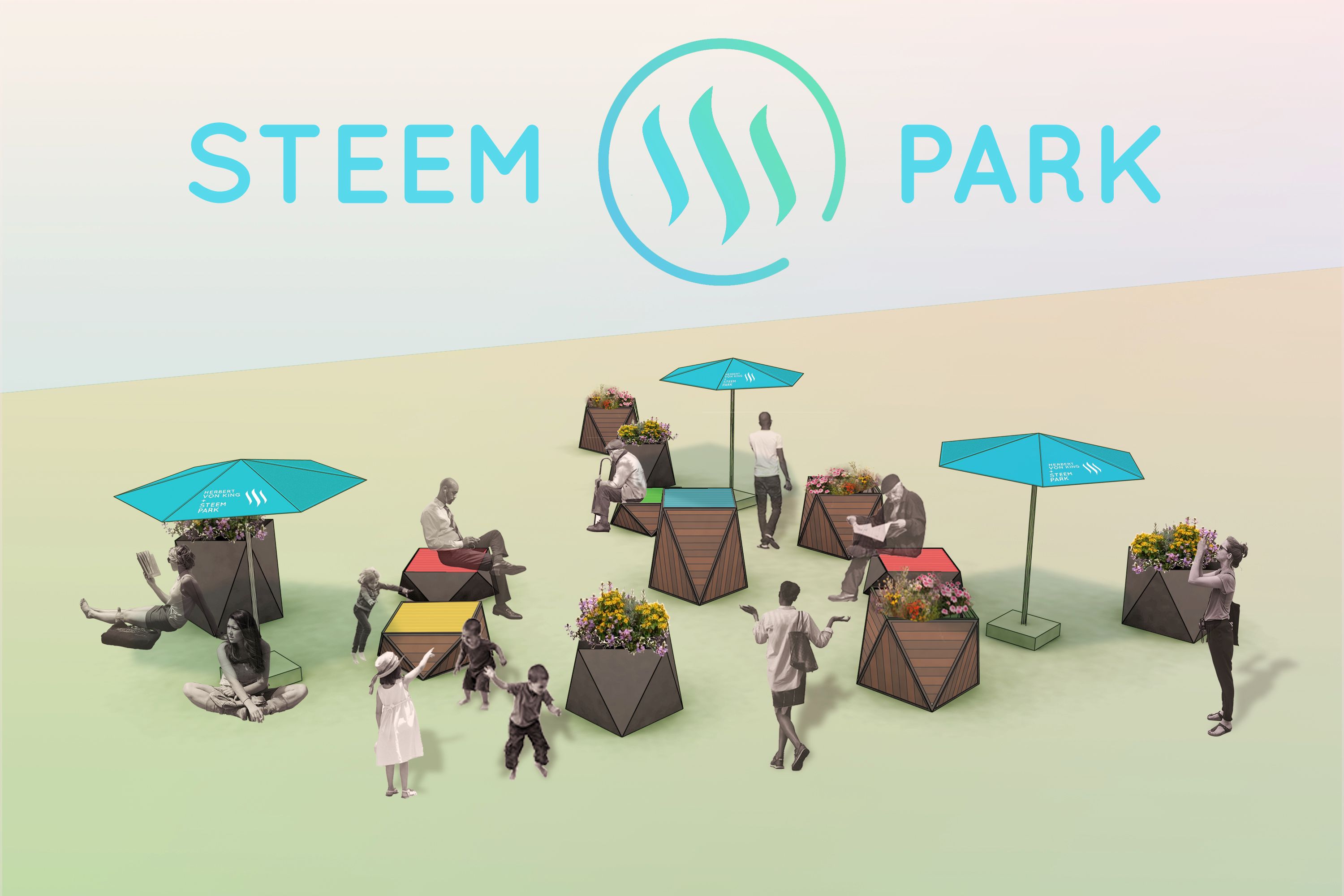 For The Win!
---
Super excited to report back on the huge gains of today with STEEM Park. We were contacted a few days ago by a friend who works at BrightView Landscape, one of the largest landscape development companies on the east coast, with news that they would be re-planting the gardens for one their clients - the historic Jacob Javits Center of New York City!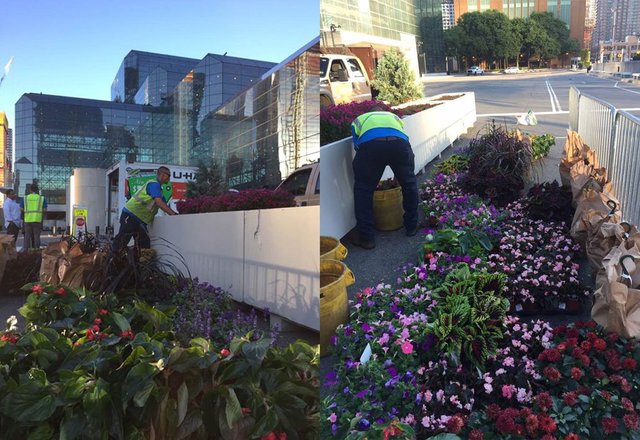 Apparently these very high-end institutions commonly have complete seasonal changes to their landscapes. Long story short, every three months or so these clients throw away their entire gardens and replant fresh foliage. Worrying about up-cycling or transplanting these gorgeous specimens is apparently not heavily considered in the corporate budget...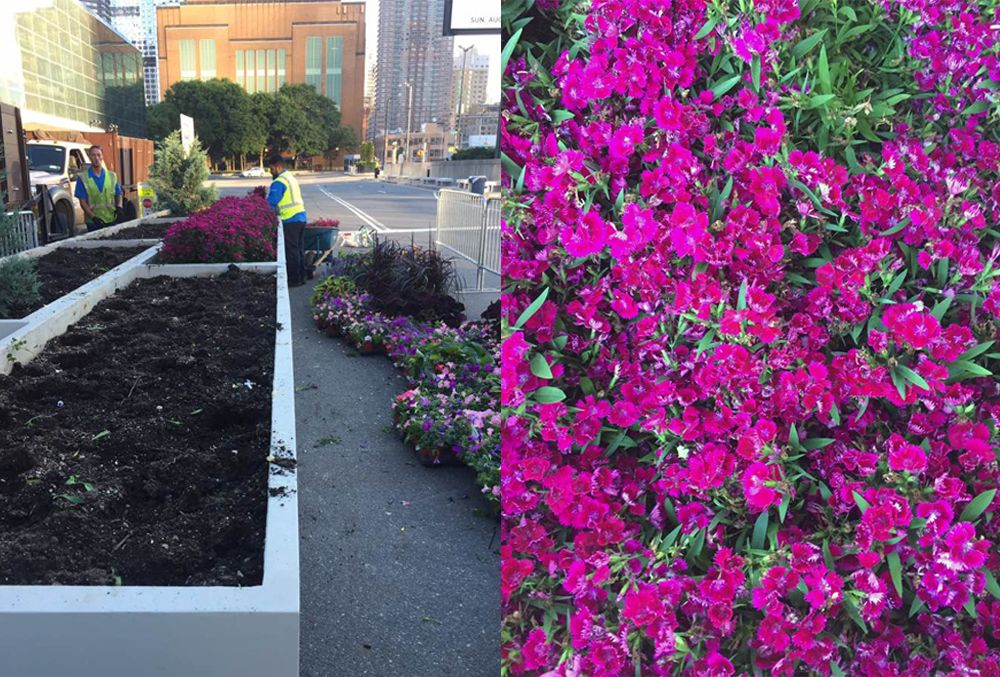 One man's trash is another man's treasure, and oh boy... did we get a haul at the perfect time. With the spring season ending, the Javits Center had thousands of fully-matured purple Dianthis plants. We jumped in a U-Haul with conservancy leader Wayne at about 5:30am and got to the center just in time to move them directly from planter to trunk.
To give you a sense of the monetary weight of the flowers, the market price of a "gallon" of Dianthis is around $19.99 USD. We unfortunately couldn't fit all of them due to limitations of the U-Haul but we still were able to fit in about... 500 gallons. So... that makes our grand getaway close to $10,000 of in-kind garden plants!!
We made our way back over the Williamsburg Bridge and spent the better part of Wednesday morning planting these beauties. Again, perfect timing as they had just installed @musahixon's incredible UNIQLO-grant sculpture. We dug out two trenches that frame that side of the park and made sure the plants found a suitable new home.
We'll be showing off a few of the STEEM Park planters at tonight's UNIQLO unveiling of Musa's sculpture so stay tuned this weekend for a sneak preview before our official launch in July!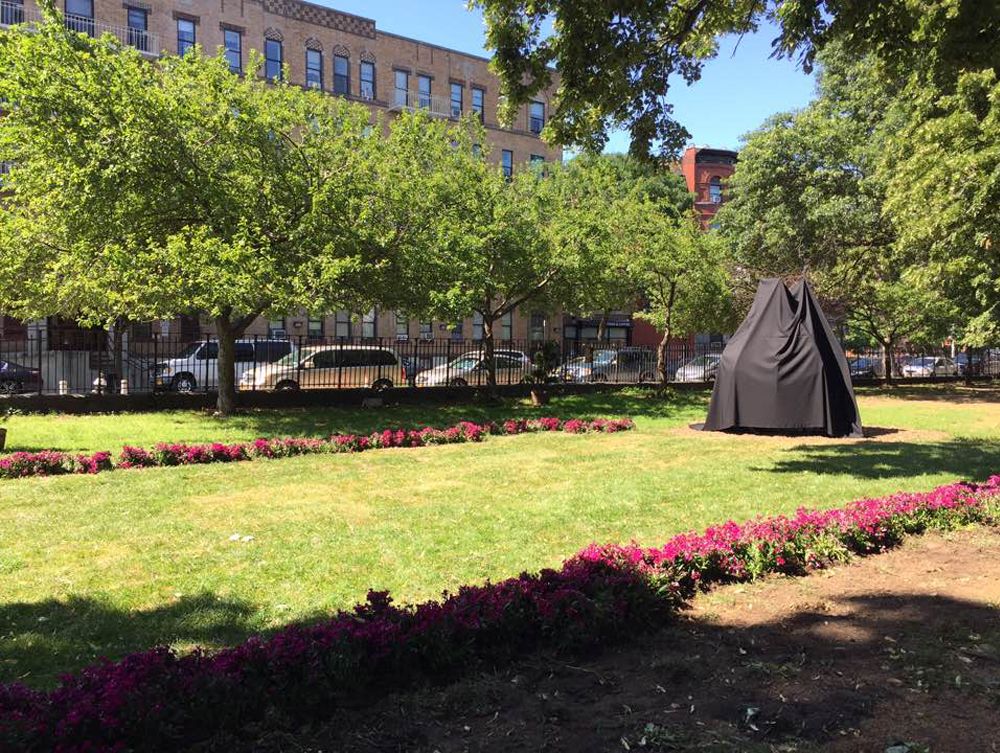 Schedule & Progress
---
May : Site Partnership (Achieved!)
Fundraising Launch
June : Fabrication (now)
Preliminary Programming and Workshop Planning
July : Construction and Installation. Ribbon cutting ceremony!
August : Park Programs and Steemit Meetup
September : All Physical Donation-Rewards shipped to our supporters!
October + Longterm Planning for STEEM Park

NOTE : 100% of the payout rewards from this post will go towards the realization of the STEEM Park project. Thank you all so much for your support. STEEM on!