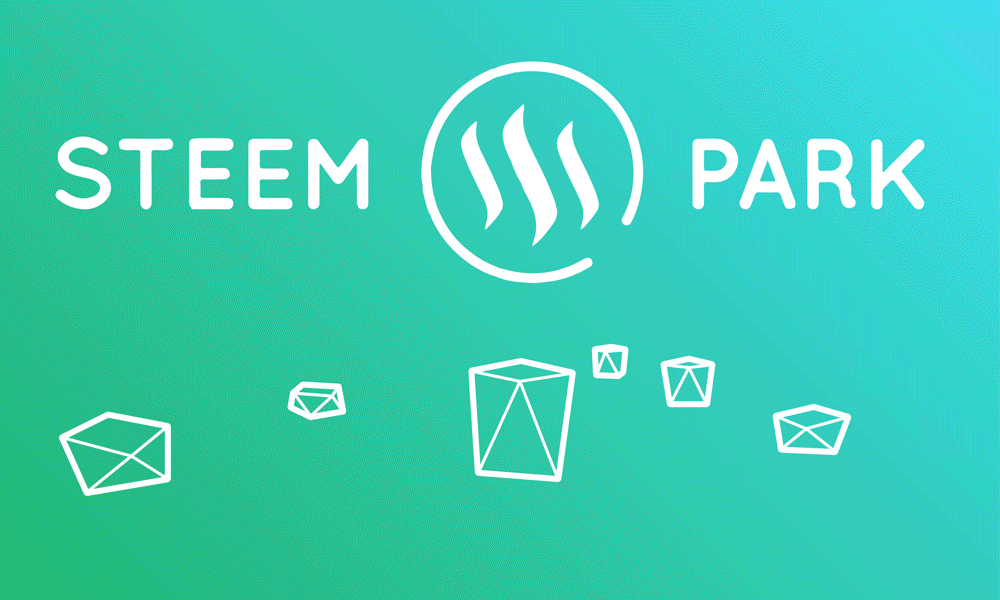 What is STEEM Park?
---
STEEM Park is a public garden designed and funded exclusively through Steemit.com, a social media website that rewards impactful content with digital currency (STEEM). This garden within Herbert von King Park represents an entirely new way to empower community projects and celebrate special places within our own neighborhoods. The project was created and executed by designers Kirk Finkel ( @voronoi ) and Michael Lee ( @hansikhouse ).
When? : STEEM Park opened July 16th, 2017
Where? : Herbert Von King Park in Brooklyn, New York.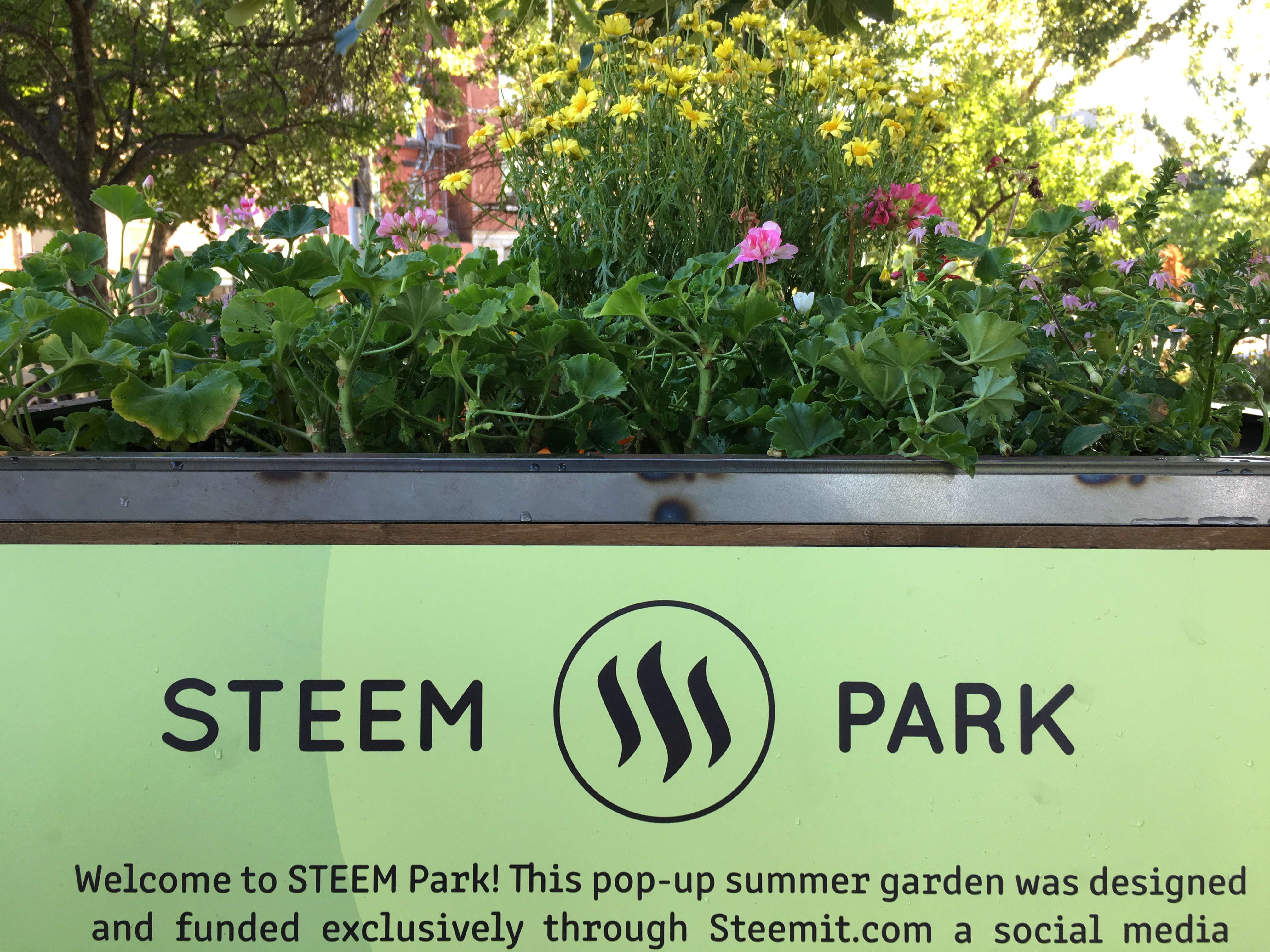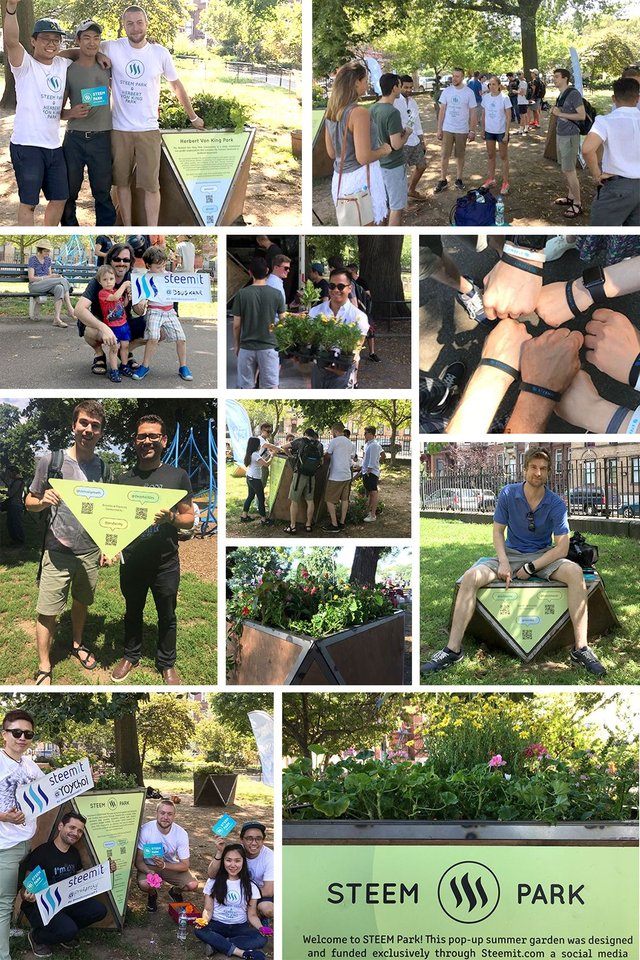 Why is STEEM Park important?
---
STEEM Park is the first public design project fully funded by cryptocurrency. The physical components of the project were financed 100% by blogging rewards and engaging with the Steemit community; no private donations or municipal support was provided. In short, it is the first public-interest project supported completely by public interest. STEEM Park is a proof-of-concept that local community projects can be initiated and sustained through a global attention economy.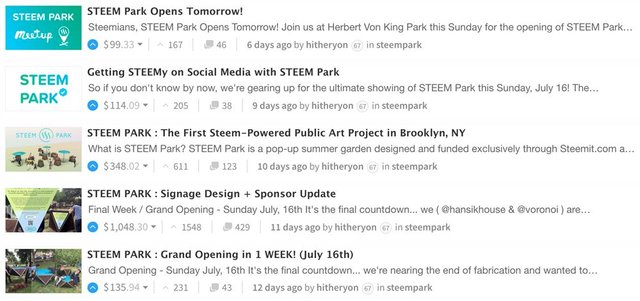 Upvotes = STEEM, the digital currency tied to Steemit.com. With the rewards of each blog post, the Hither Yon design team was able to purchase materials, fabricate furniture and assemble STEEM Park.

Hither Yon raised money through blog posts and cryptocurrency donations. This strategy funded the design, prototyping, fabrication, installation and collateral production of the project. The site for STEEM Park is Herbert Von King Park in Brooklyn, NY. Over the course of 30 blog posts, @hitheryon wrote about the history and story of the neighborhood, local community leaders, design process and final installation. Using the narrative of place, the team raised an equivalent of $10,000 USD.
Total Value Raised = ~ $10,000 USD

Furniture and planters in STEEM Park all have sponsors (those who donated STEEM or SBD directly). The STEEM Park project was a success due to an outpouring of support from "Steemians" all across the globe (listed below). Their upvotes and direct donations translated directly to funding for furniture, events, park maintenance, beautification and restoration for a neighborhood in need.
@steemitblog @andrarchy @surfermarly @fulltimegeek @dylanhobalart @gardenlady @good-karma @virtualgrowth @clayop @thejohalfiles @natureofbeing @steemed @abdullar @prufarchy @hansikhouse @voronoi @heymattsokol @orenshani7 @meesterboom @yogi.artist @madlenfox @da-dawn @kanedizzle08 @vip @lighthil @inphiknit @airmatti @velimir @leesongyi @preparedwombat @dwolfe @cassidyandfranks @lovejoy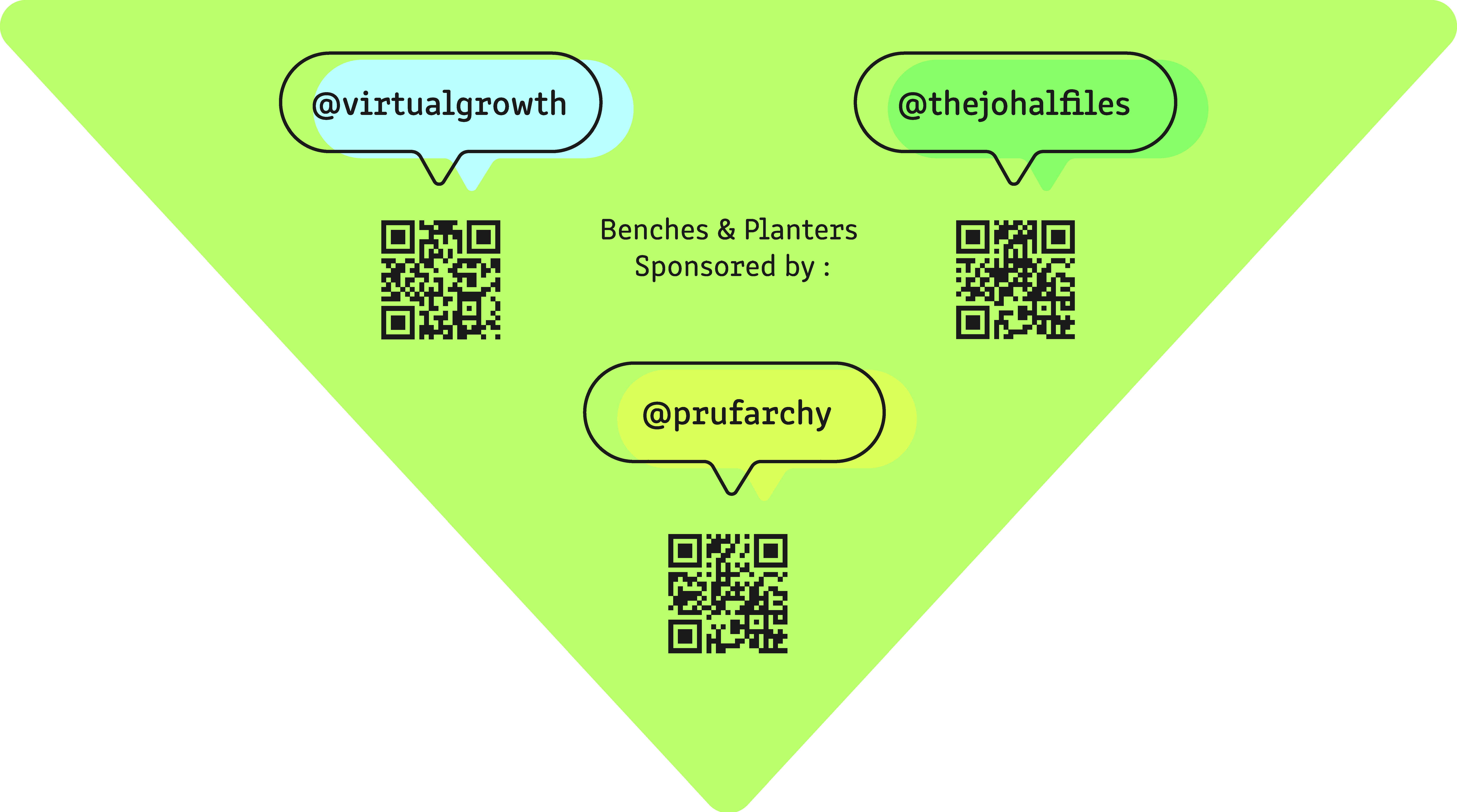 What is Steemit and STEEM?
---
Steemit is the social media website supported by the STEEM blockchain. The website allows content creators and curators to earn STEEM (a digital "crypto" currency) through blogging and curating content. Learn more - www.steemit.com
Who is Hither Yon?
---
Hither Yon is a design collective with a focus on public-impact and collaborative projects. Learn more - www.hitheryon.com
Project Partners
---
Steemit Inc.
Wayne Devonish - Founder of the Herbert Von King Conservancy
Brian Chu and Conor Coghlan - Principals of A05 Studio
Ryu Kim - Principal of Base 15 Studio