Baking a simple Cake with the Kids, plus a sneak peak of the sugar cookie fiasco.
This has always been a great way to spend an hour with the kids. They love baking just about anything and love helping out. The other day we did a simple cake, just from a box, nothing to exciting honestly. They much prefer the chopping up apples for the pie before and the sugar cookies recently, but the extra steps and mess made it harder to get enough photo...lol.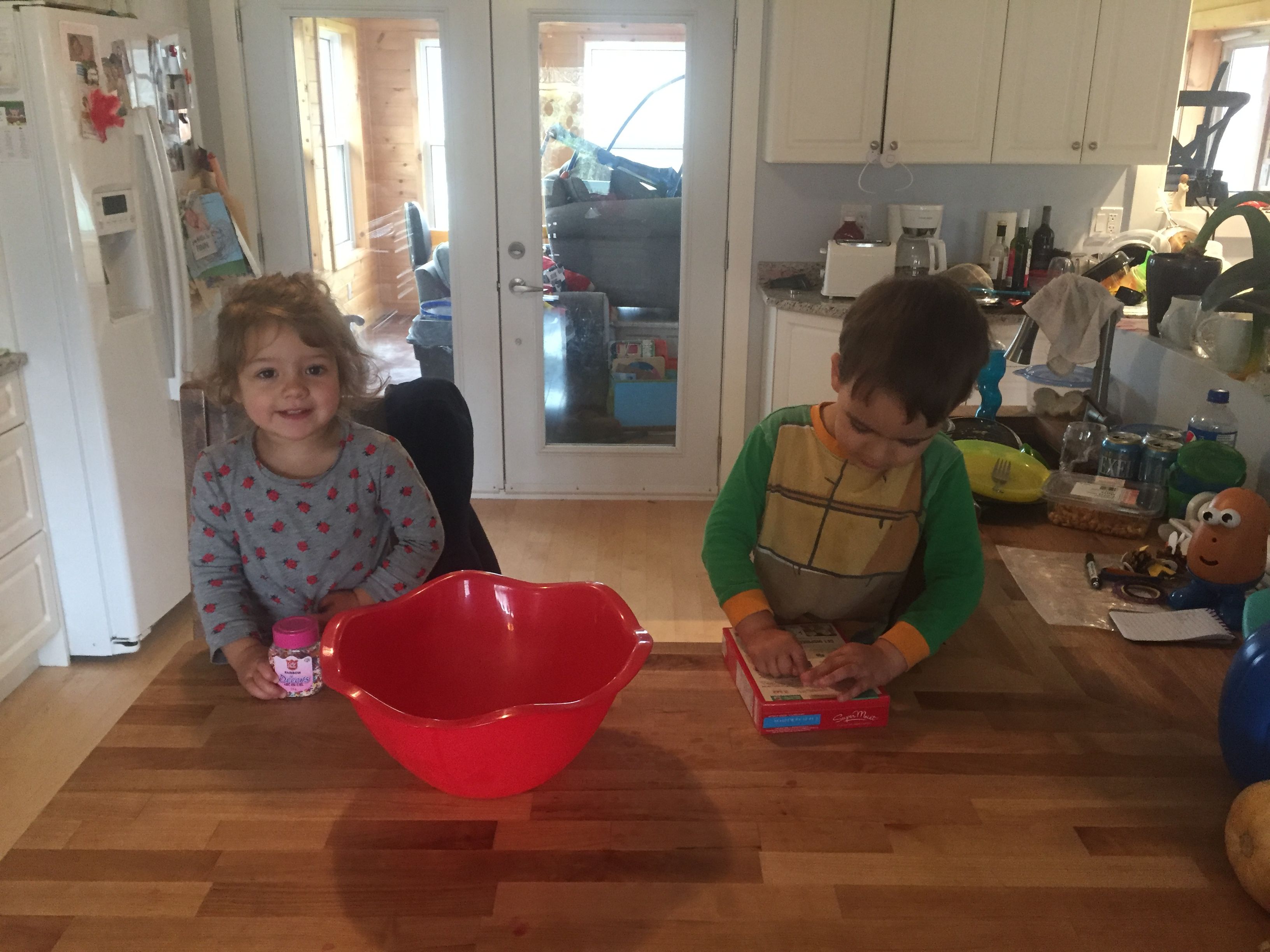 Here we are in deep preparation, my son is reading the directions, well counting the eggs in the picture anyways and my daughter is just waiting for her chance to bust open the sprinkles we were going to add.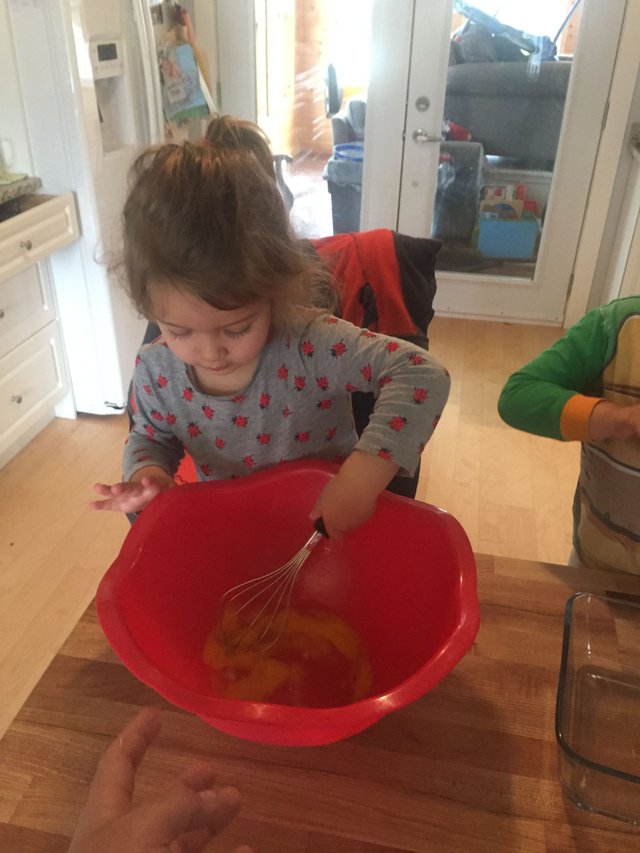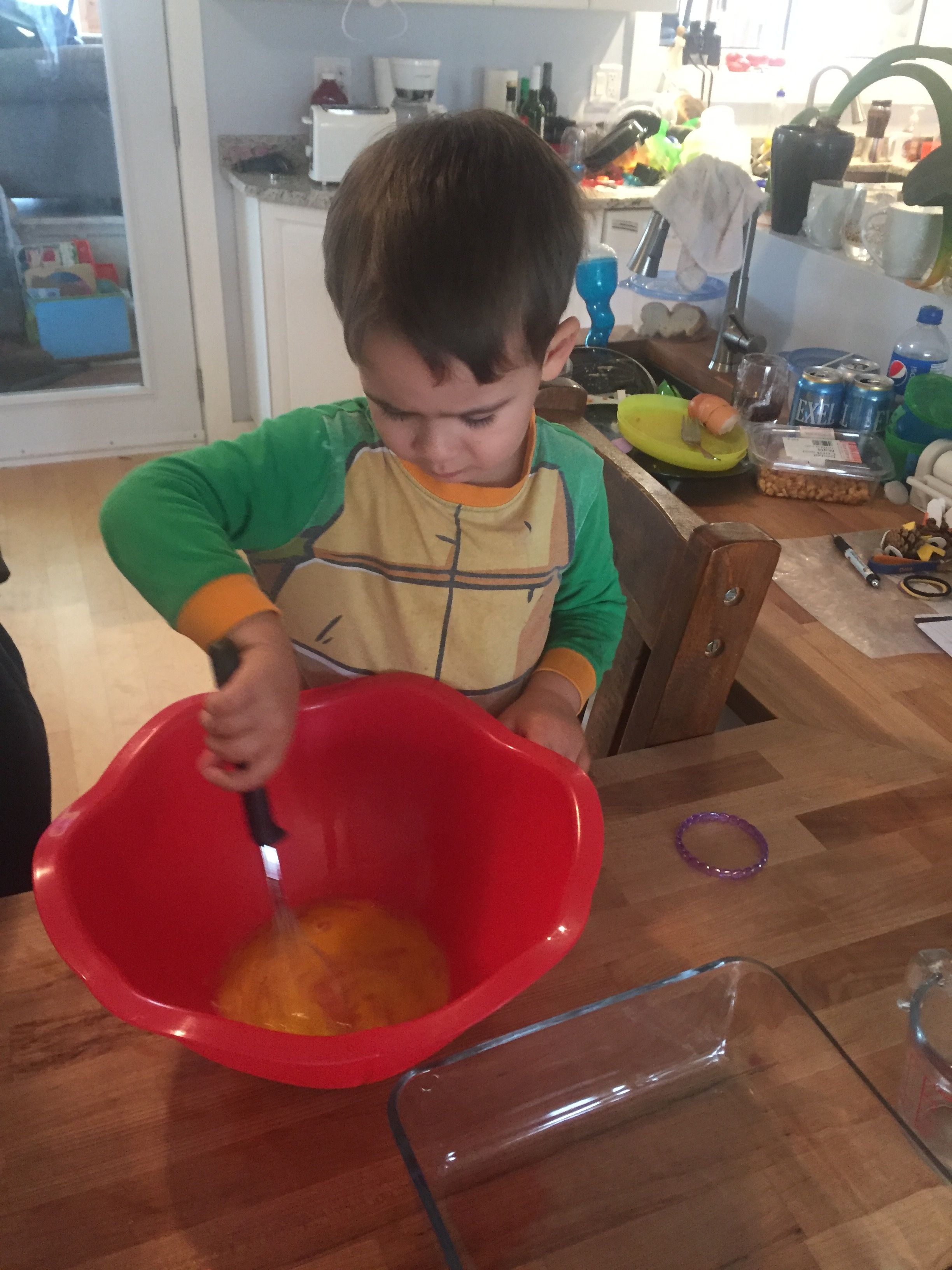 They each took turns whisking the eggs after daddy took all the shells out. Actually while we're at in any advice for getting the shells out, using a spoon is such a pain and they usually get a few in...lol.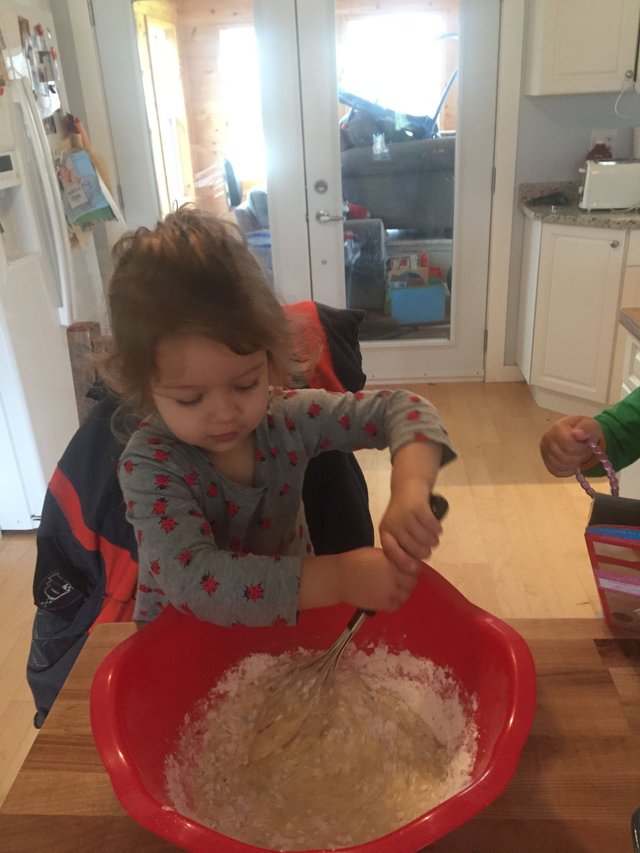 Then our daughter got to work mixing the dry power in. I'm pretty sure this is about when she also lost interest and gave up on the project all together.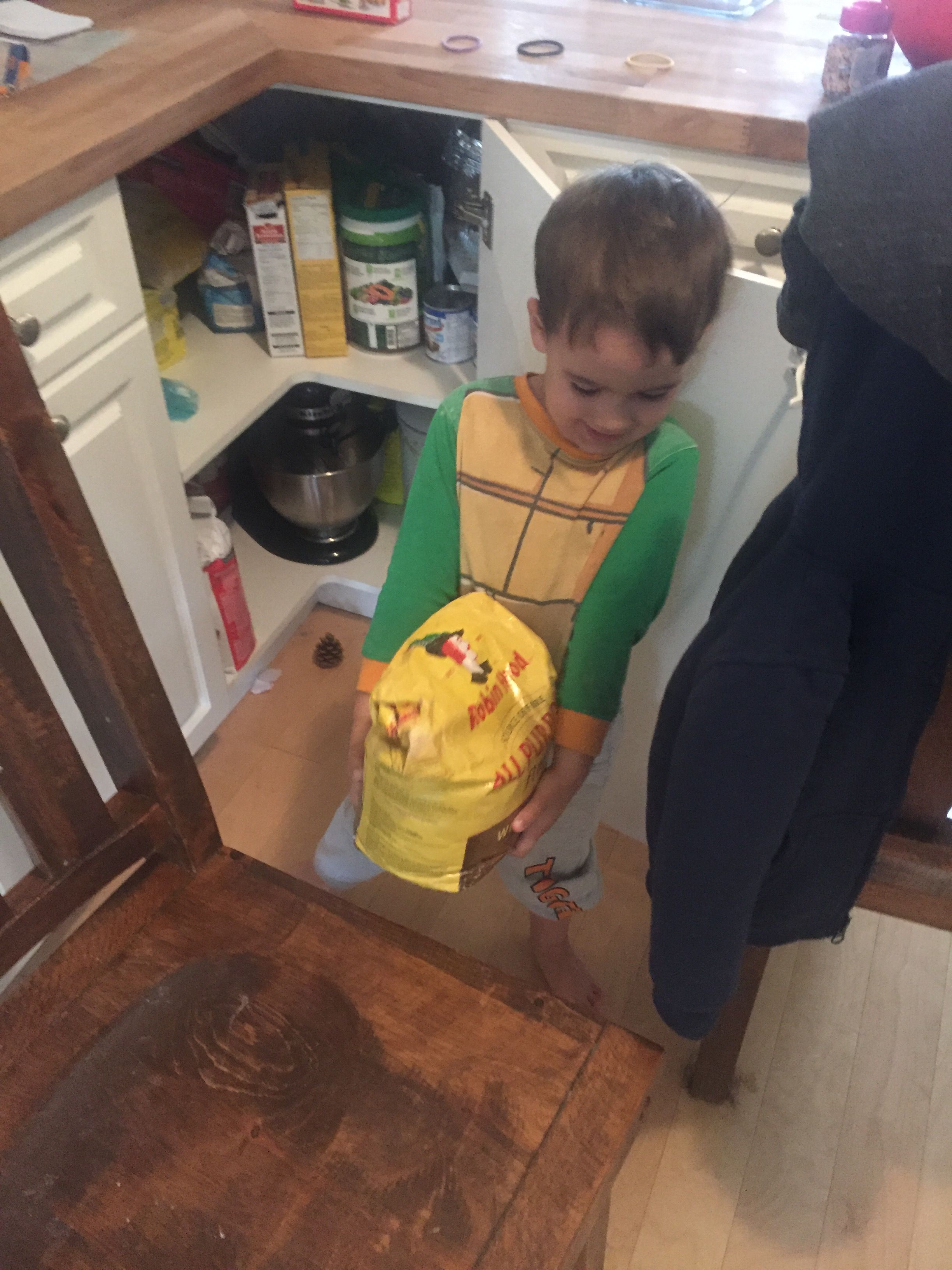 My son loves retrieving the ingredients from the corner cupboard which is actually a big help, it's such a pain then days to crouch down and root around in there looking for stuff.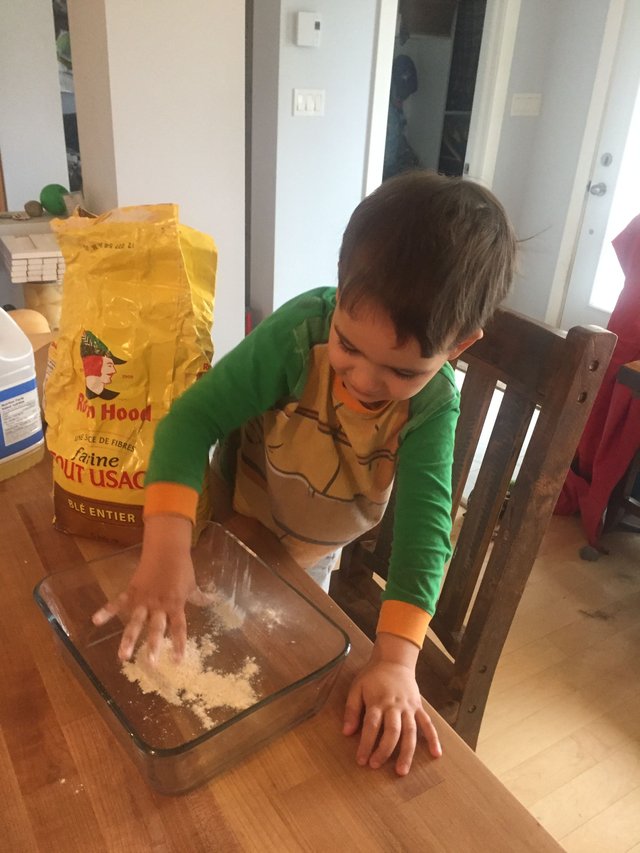 We used the flour to grease the pan prior to putting in the complete cake mix.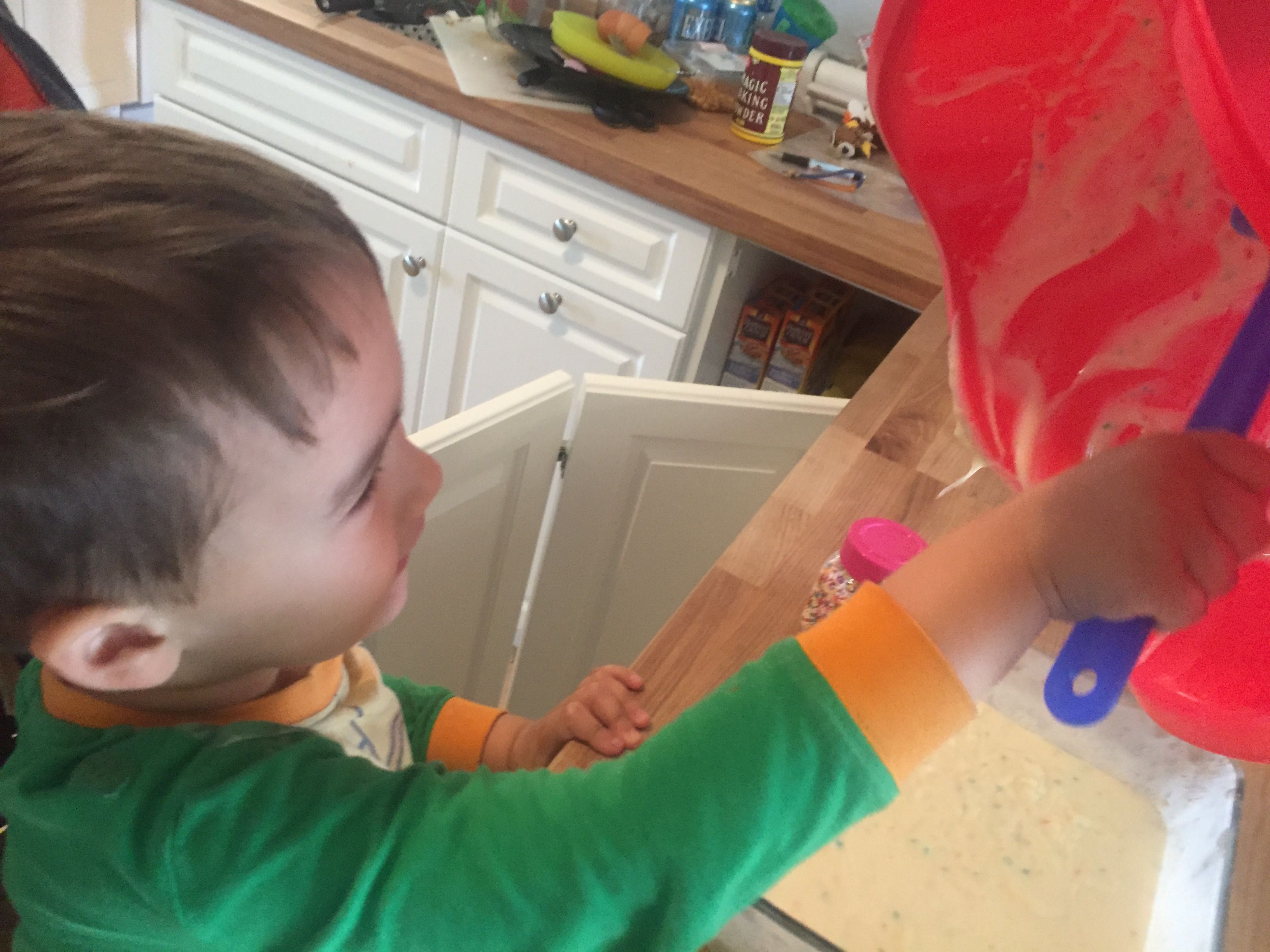 Last they got to scrap the mix into the bowl then of course like the spatula. Of course this would be when my daughter also returned to help out again.
Overall it was a nice easy baking project for them compared this disaster that was our sugar cookies the other day.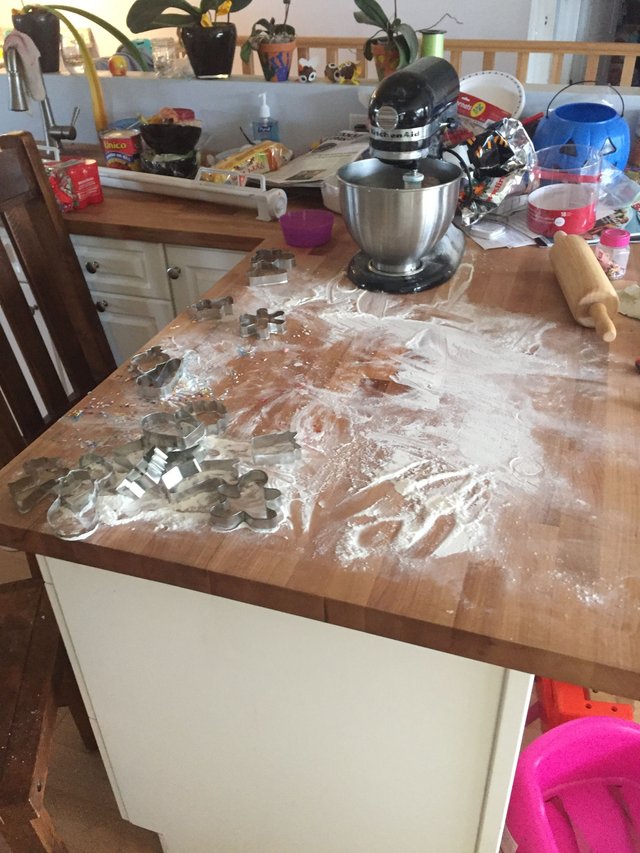 Like I said this day here between that last step (above) and this first step (below) there was no time for photos. There was too many ingredients and steps and rolling and in and out of the oven and the stand mixer and the kids made me very nervous. Sometimes a box cake is all I can handle...lol.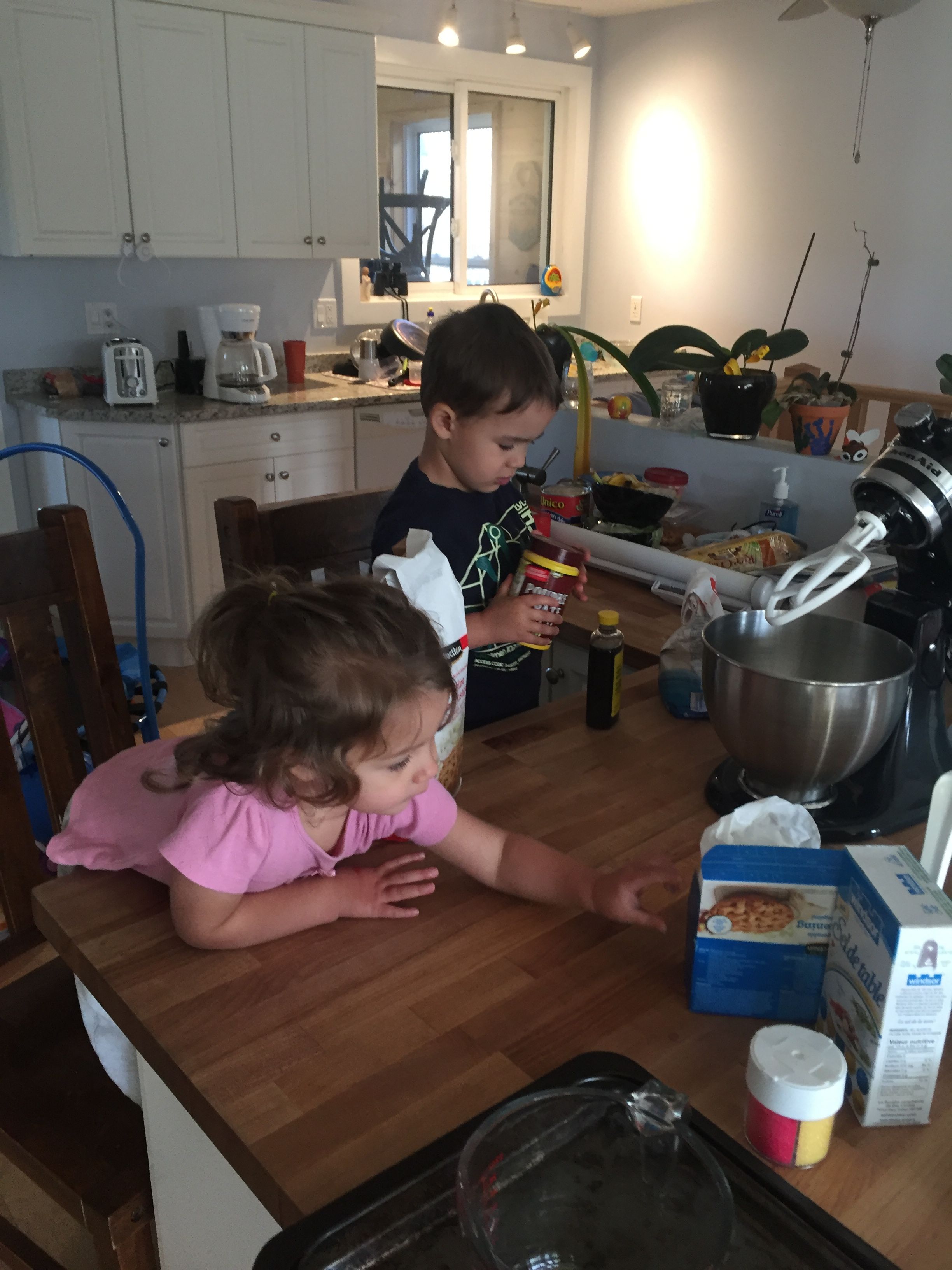 One day I'll have to get them peeling veggies for some supper and maybe they'll eat it


Footer by @bearone