After a couple of days playing with the SteemGame - SteemNova,
i have to tell you that i m liking it.
A Strategy game, that you can play easily, and a nice and simple UI.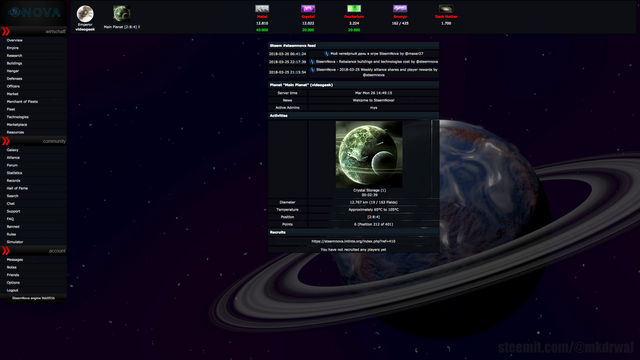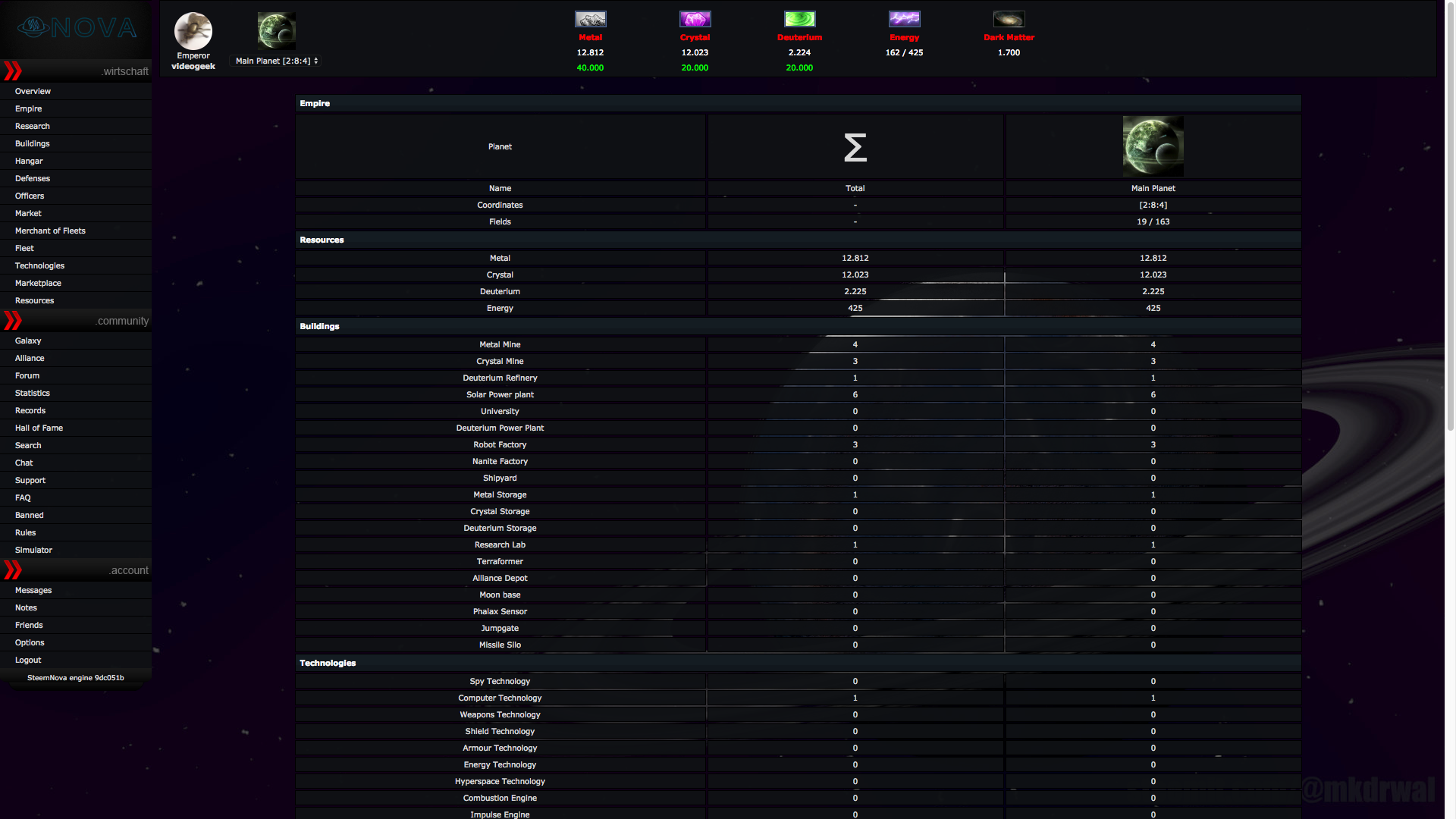 Still a newbie, but "working" for growing...lol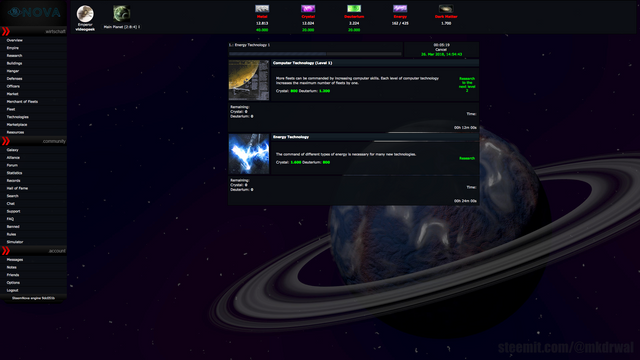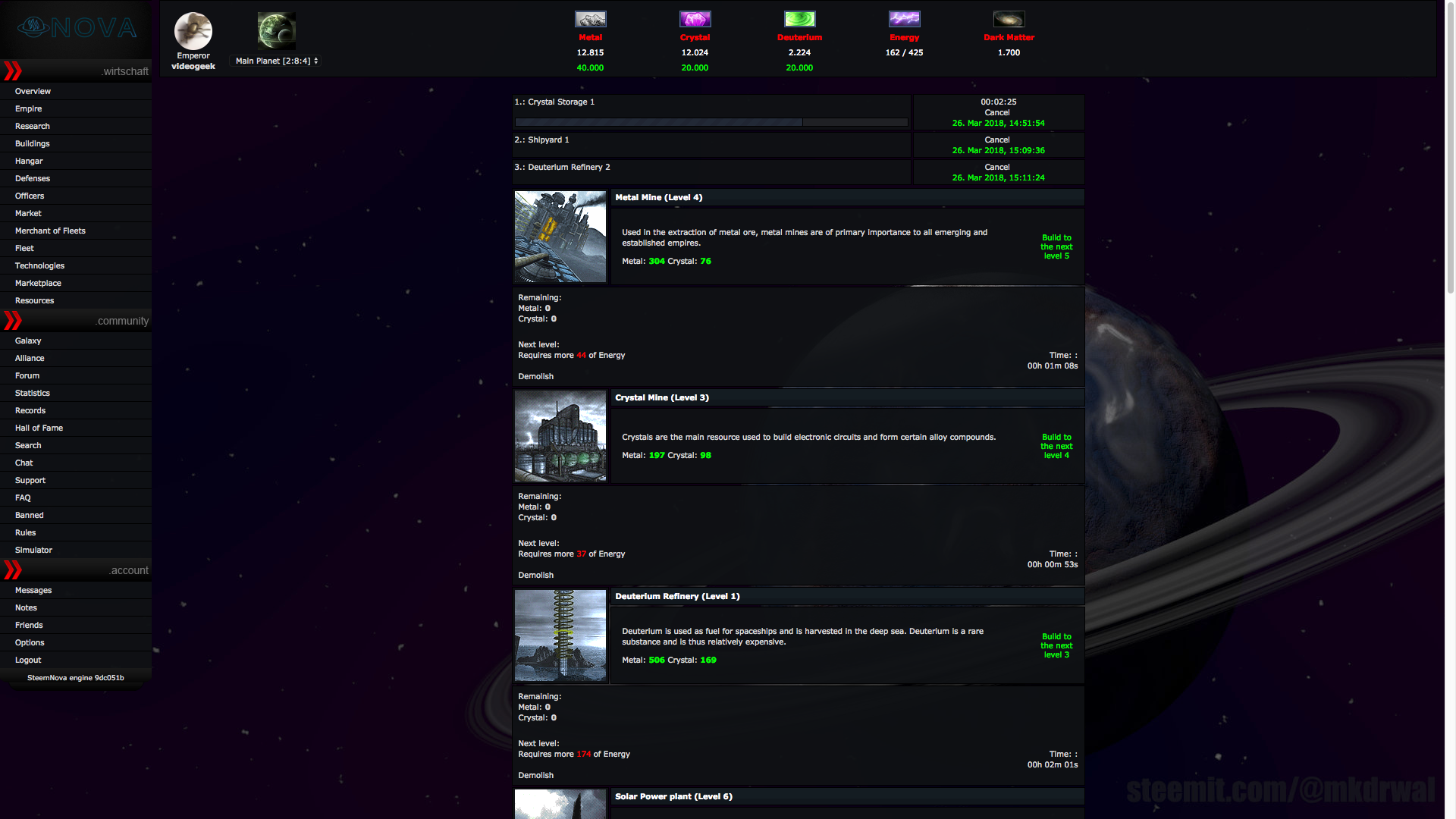 If you are a dev or just wanna contribuite you can take a look to the GITHUB project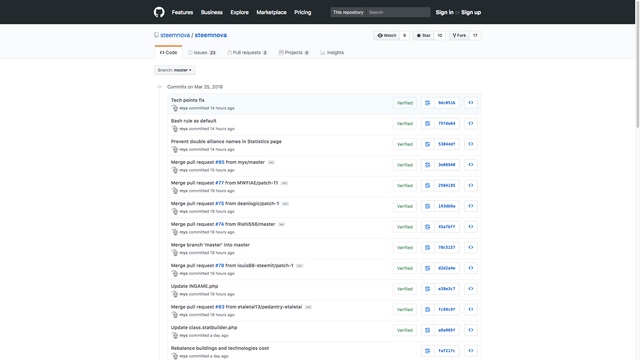 You can take a look to the game here
https://steemnova.intinte.org
or go to the forum at
https://chainbb.com/f/steemnova
Best of all!!