Hi together,
check out https://steemnova.intinte.org/ a mmo browser game using steemit to reward it's players.
It hardly reminds of Ogame a mmo browser game, which I played when I went to highschool. Damn It is awesome (even my math teacher was plaing it) and the true fun comes with players and alliances, guilds and markets being formed by those. If some of you guys don't know Ogame, it is an online multiplayer space adventure where you can colonize planets, build spacecraft and far more. Check out the pictures below!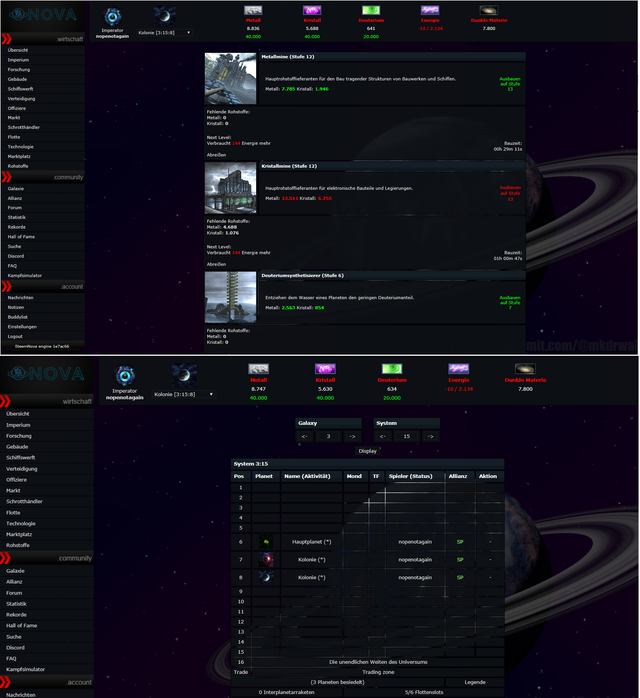 I would love to see some more players join in! So feel free to use this link to join. https://steemnova.intinte.org/index.php?ref=816
I would recommend using steemconnect to connect ur account to the blockchain as it is the easiest way and you will be eligible to rewards for gaining influence in the game.
The rewards are distributed to all players having points. The proportion of points u are holding of the total points existing represents ur share of the game and rewards. Those are calculated on a daily basis and paid out weekly by adding the total amount of author rewards of those daily posts and then distribute those rewards according to point shares of players.
Comment if u need a buddy! Forming an alliance would be also an opportunity.