Buy Steem.Accounts with PayPal
You can now purchase new Steem accounts directly with PayPal. This allows you to pay in your native currency.

2nd: Read the notice and click "I understand. Continue"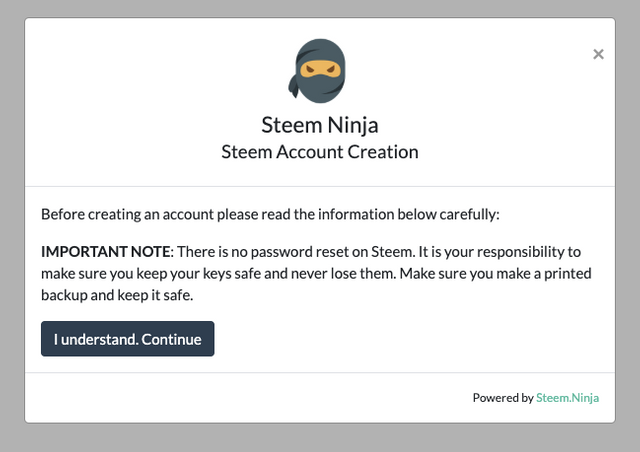 3rd: Now chose a username and click "Validate Username"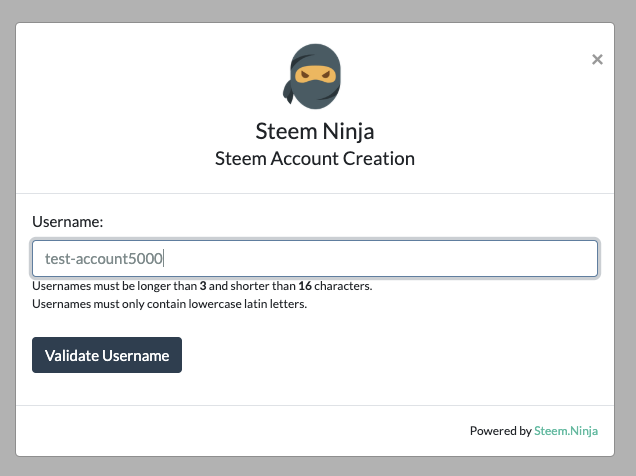 4th: Store all your keys in a secure place. If you lose them you will lose the access to your account permanently.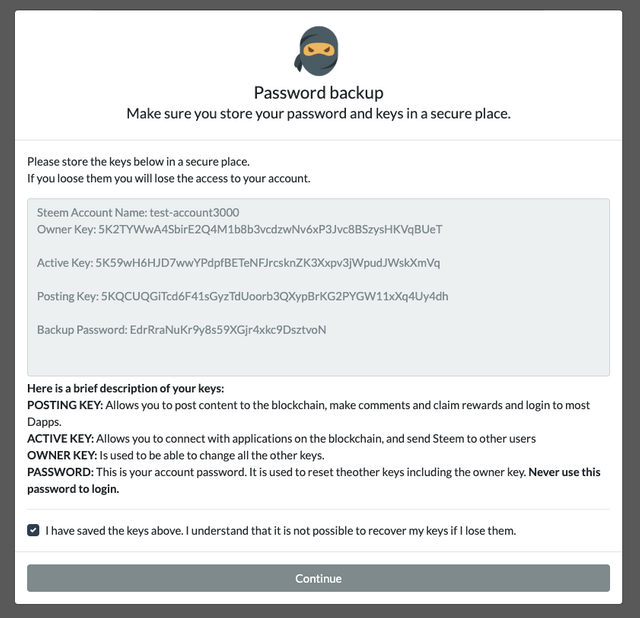 5th: Click the PayPal button to start the payment process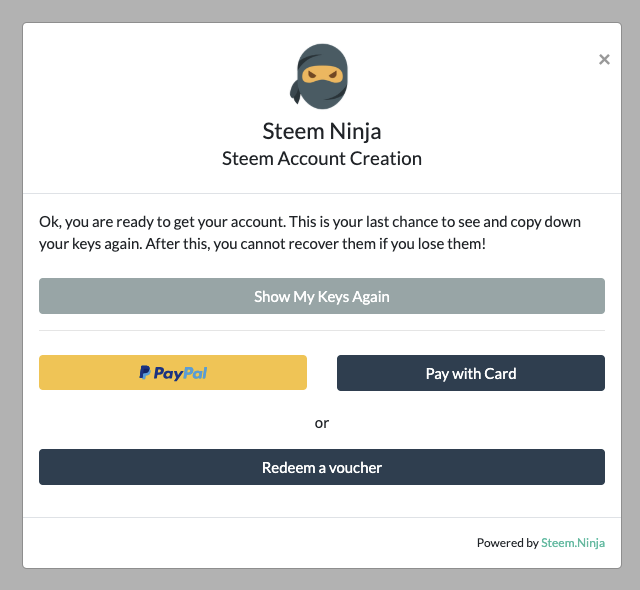 6th: Login to PayPal and chose your preferred funding source to pay for your new account.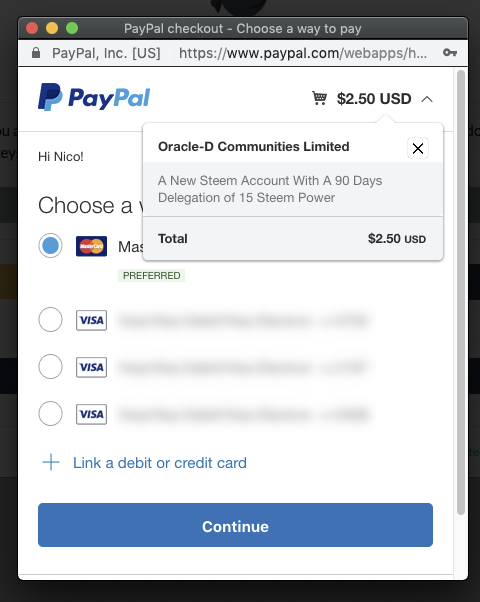 7th: After you have paid we confirm your payment, create your account and initiate the Steem Power delegation.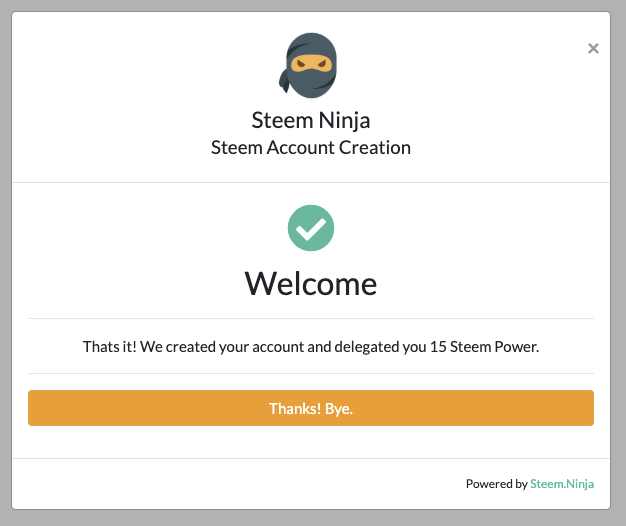 ---
Thats it! You can now goto Steemit.com and login with your posting key.
If you have any questions feel free to join our public Steem.Ninja Discord server: https://discord.me/steemninja
We're looking forward to all the amazing stuff you will contribute to Steem!
Steem.Ninja in a Nutshell
Steem.Ninja provides the following services as a complete turnkey package:
Easily purchase instant Steem accounts for $2.50 (minimum) with card payment.
Each account automatically gets a 15 Steem Power delegation for 90 days.
Easy purchase of 90 day Steem Power delegations in varying amounts with card payment.
Instant purchase of Steem using USD credit card payments (coming soon!)
Referral program (anyone can earn money for selling Steem accounts)
Account recovery in case your accounts get hacked.
Website Widget for easy implementation into any dapp / website front end
Easily sell Steem Power Delegations and earn percentage.
---
If you are interested in integrating Steem.Ninja into your website/app/dapp or project please go to the Ninja Widget Generator and feel free to join our Discord: https://discord.me/steemninja if you have any questions.
---
Please check out the
Introductory Steem.Ninja post for more information!
---
You can also implement the Steem.Ninja widget into your blogs, by simply posting your widget link into the body text of a blog
---
If you like what we do please vote for us as a witness: https://steemconnect.com/sign/account-witness-vote?witness=oracle-d&approve=1
---
For any issues or queries please contact us on: [email protected]
---
>>>>> Buy a Steem Account <<<<<
STEEM NINJA is powered by @Oracle-D.