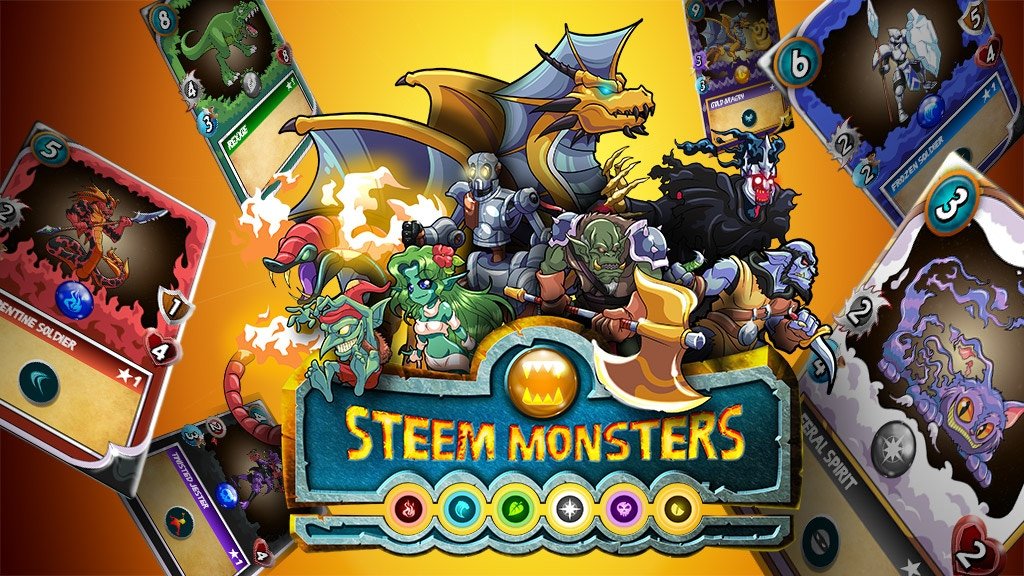 It is so awesome that Steem Monsters is launching on KickStarter
It is an excellent idea to promote Steemit that way because the traffic of investors is massive on Kickstarter! Kickstarter has approximately 48 million views per month or 1.6 million views per day. There were people who sent me kickstarter links to Steem Monsters because they monitor kickstarter regularly.
Use can view this campaign on Kickstarter.com
This is exactly what Steemit needs right now, investors noticing that Steemit is not only a social media, but also a place for games and apps being build on top of it with the support of the whole community. Which is why me and my team could not miss the opportunity to participate!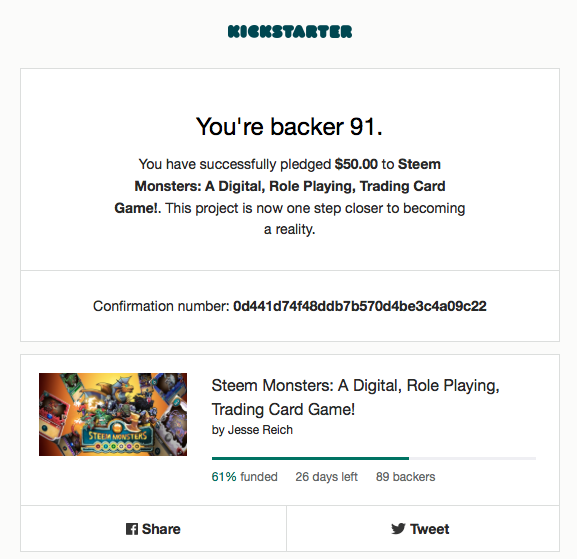 We have backed up $50, which is not huge, but it is something which we can afford right now. We would definitely invest more if we had more in our account. We will get the following for our investment if Steem Monsters collects $50,000 by October 2nd. Right now it has already $31,000 and it just started recently. The project is "All or nothing", meaning that if they get $50,000 by October 2nd, everyone will get awarded or if they don't, everyone will get refunded. So lets hope that they reach this goal very easily!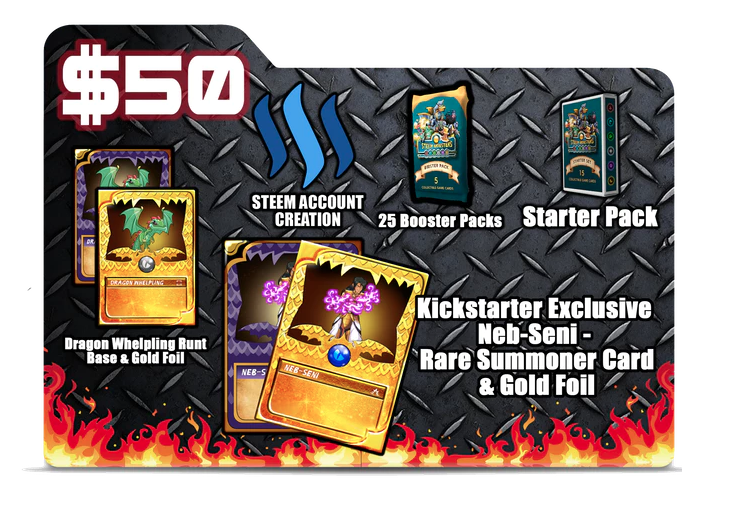 Steem Monsters got us motivated to make an awesome game
I have already mentioned on MSP Waves Utopain Opensource Radio interview that me and my team are currently also developing a game build completely on top of the Steem Blockchain. At the moment we are also working on SteemApp mobile application and running both witness server and seed server.
We believe that there are so many opportunities out there to develop games on top of Steemit Blockchain. Steem Monsters has demonstrated that this is more than possible and there is great demand and benefit to the whole Steemit community.
As a Steemit witness, Steemit evangelist and as a team of developers of SteemApp we have decided to further promote Steemit by developing an awesome game build on top of the Steem Blockchain.
I am quoting Steemmonsters here because I totaly agree with them:
Everyone in the Steem Community goes to the same moon.
So lets all support our fellow app developers, game developers and talented content creators who are all going to the same moon!
I have also retweeted and put a post on facebook, LinkedIN and vkontakte
To further promote Steemmonsters and Steemit this is the least we could do from our part. Hopefully everyone will get hyped and interested in the game and investing in Steemit.
Facebook: https://www.facebook.com/aniskevich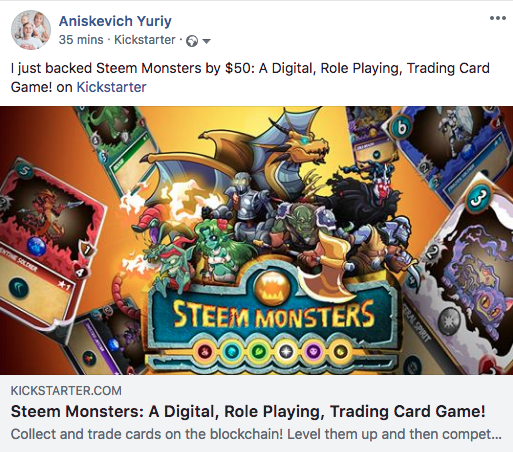 Twitter: https://twitter.com/yuriks2000/status/1037257493909569537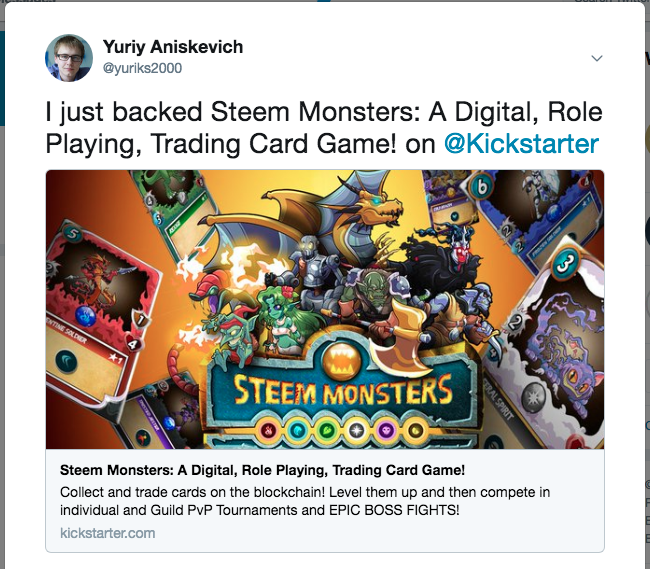 LinkedIn: https://www.linkedin.com/feed/update/urn:li:activity:6443039305324597248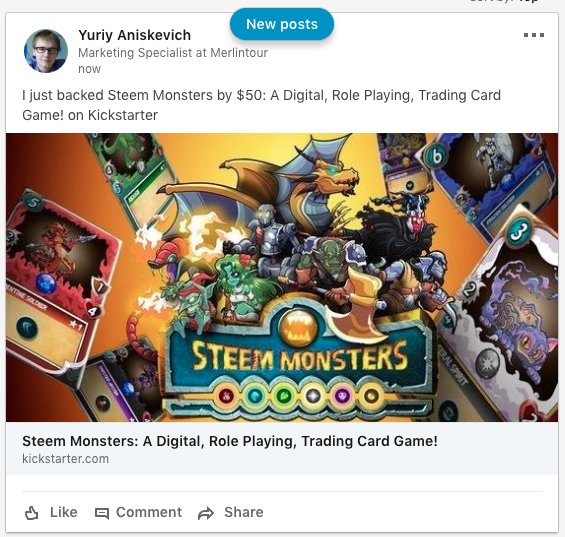 Vk.com: https://vk.com/aniskevich.yuriy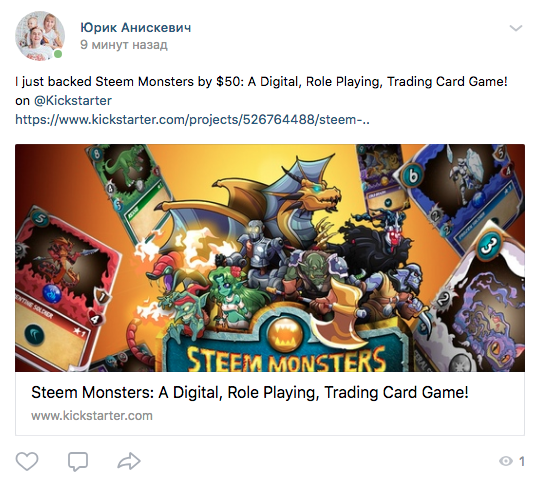 Brought to you by @yuriks2000, your loyal Steemit Witness and a CEO of BoomApps developing SteemApp, a completely free app for Steemians
Please support us by voting for us as Witness

Or vote for us through steemconnect

Have a lovely day!
If you would like to download our SteemApp free Steemit mobile application, click on the images below: