Привет! Начал я свой пятнадцатый день с 2239 очками в лиге GoldII, а закончил с 2279 очками в той же лиге GoldII. Получилось чуть-чуть заработать очков. Квест проходил за Землю. GoldI все ближе, постараюсь дойти в этом сезоне.
Награда опять без легендарных карт, но зато есть Эпичный призыватель Драконов: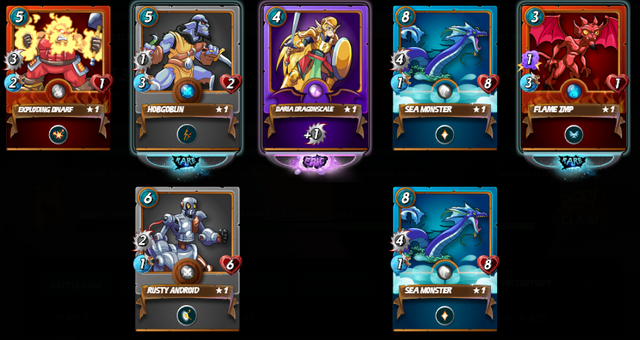 If someone wants to register in steemmonsters, then you can do it by my referral link: https://steemmonsters.com?ref=veritasvav
Anyone who wants to register for my referral link, let me know and I will vote for 5 of your posts with SP 3000-4000.
steemmonsters busy ru rusteemteam game