Steem Monsters Daily Tip + 500 DEC Daily Give Away #198(NO UP-VOTE RE-STEEM FOLLOW REQUIRED)
I hope all is good, today I have some quick housecleaning to do first. In two days for my 200th give away I will be giving away a pack or two or three instead of DEC as requested by you folks. Good Luck to you all. Next I have a tournament for noobs or low level players in a couple hours. the entry is 1 DEC to keep bots out. Please join if applicable, link below. Thanks to @wonderwop for the great idea.
https://steemmonsters.com/?p=tournament&id=bea85b622150ef13b3d77996d37844068b552997
Todays Give Away
Comment If you or I could create your ideal tournament what would you want to see in it, rule set, level cap prizes, anything you would like to see.
Daily Tip- low mana matches there are tree angles I will look at.
First strategy -Highest damage and health /shield as tank so cards like chain goblin in tank and then add one more card damage card that fills up your mana cap with poison and the chicken in the last spot to protect against sneak(first spot works for the chicken if the tanks speed is really low).
Second strategy- same as the first but add a heal instead of a second damage card use heal. If using heal I always put the chicken in last spot to protect the healer.
Last strategy- Use 4 mana tanks like spineback turtle or cerberus, these have high health/shield and decent damage but the ability's are key. one has thrones giving 2 damage when attacked the other has retaliate and heal(at level 5). now using lower mana tanks you can add two more cards and the chicken. highest health/damage ratio is key. what I do is use another healer and one more damage cards.
Bonus tip- ability's can and will win these matches. use thrones , poison, and heal when ever possible.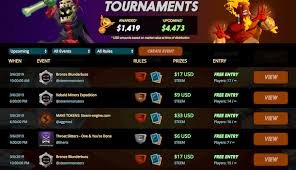 Yesterdays winner was @gregory-f, congrats. 500 DEC already sent buddy. Go give him a follow and some love.
See you all in 24 hours