Steem Monsters 10,000 DEC Give away plus 3 boosterpacks and bonus prizes!
Okay folks its that time again, the end of the month mega give away. This is a simple way to say thank you to all of you who support me. My Splinterlands journey has been a quite unexpected one. Form just hearing the name a bunch to picking up my fist starter back, a name change , two kick starters, a daily blog, and even hosting tournaments. I never thought this would grow into something that has been more or less a main hobby of mine but here we are and how luck I was to stumble upon it. The winners will be announced and paid on 2/4/2020.
Grand Prize 10,000 DEC Give Away
*Comment your favorite chicken dish to be eligible (chicken pot pies or fried chicken)
3 Booster Packs Give Away
Just retweet and up vote to be eligible
Bonus Prizes
Tag a friend to be eligible
Daily tip- Playing chicken vs. Are you a Chicken
Today we will look at the furious Chicken and the three ways to use him. Along with a bonus tip.
First -playing chicken, this is a game where two people or vehicles run at each other and the first person to move looses. believe it or not this is one way to play the furious chicken but it as your tank card IF your real tank which would be in position two has a slow speed. this will let the chicken take the first big damage blow acting as a shield to your tank. If your real tank card has a normal to fast speed this could result in your tank card missing a round.
Second-Being a chicken- standing in the very back while your team fights might make you a chicken but it can also help save your team. Putting furious chicken in the back will allow him to guard against sneak which is used in almost every match. Using it with life summoner you will be able to survive multiple hits.
Third- Chicken blast shield- You can place furious Chicken in spot 2 in order to absorb the blast ability mainly from ruler of the sea due to her frequent use.
Bonus Tip-Go gold- spend the $2.47 and buy a gold foil Furious Chicken because the This card is used in almost every match so the DEC bonus over the long term should be well worth it.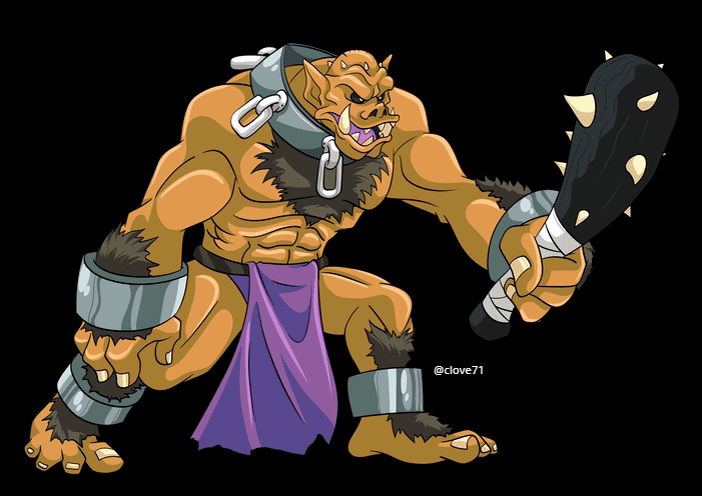 Yesterdays winner was @wonderwop, congrats buddy already sent.
A big Thank you to @Clove71 for her overwhelming support and help with reshaping my blogs. Also to @Yabamatt for being overly generous allowing for this months much bigger give away's including today's. Thanks guys you are the best.
See you in a few days, good luck.