Market discount statistics - From the starting to 08/09/19
In this post we are going to see how much discount people got by using svirus market. This statistic will show the discount amount from the starting day of this market till today. Below is the table-
These are all estimated value. If user sends more than required amount, it is paid back. And the the value shown in the table, includes those extra as well. The value of sourovafrin is too high since it was used for testing and use to pay more than the required amount.
If you don't know about this market, here is a brief description-
svirus is a steemmonsters card buying market which is similar to steemmonster, peakmonsters. The difference is, these sites have web interface where as this service has discord interface to buy card like the below snapshot-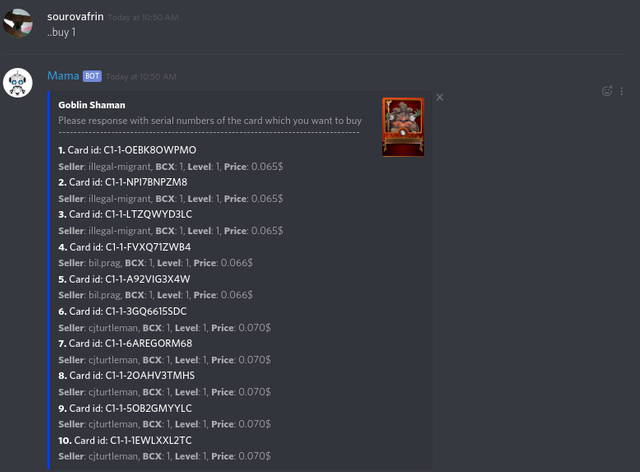 The thing which is attractive in this market is, you get 3% cashback on your purchase.
---
Moreover when you join the server, you get another service called- Cheap Card Notifier where you will be notified for newly placed cheap cards like below screenshot-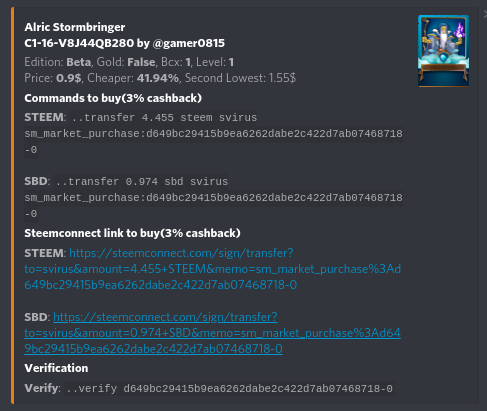 ---
If you are interested in this market or service or if you have any query related to the service you can