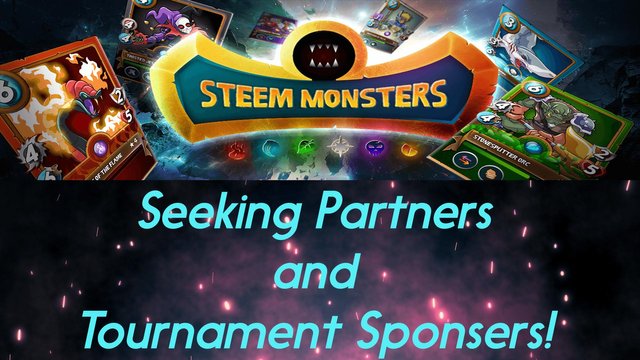 We have an audience of thousands of people already versed and invested in blockchains.
You have a project that's very cool, but needs eyes on it or is always looking for growth.
We have a solution!
Give us stuff to give directly to players!

Stuff
Stuff can be Steem/Sbd if you're already on the Steem blockchain, but it can also be Tokens representing items in a different game, it can be Tokens from other blockchains, it can be a membership to a club, or anything else that may have value to players.
If you have something digital to hand out to get noticed, we're ready to work with you!

Flipping the Ad Model - Direct Payment to Users
We're not asking to charge for this. We're looking to pass 100% of the spend onto the people you're targeting. We're flipping the advertising model.
Instead of paying us to show your product to people, we're facilitating direct payment through a free-roll (no entry fee) tournament to your intended audience.
You aren't paying us to talk about your project. You're paying people directly a "token" amount of money to become interested and involved in your project.

What to do?
Hop into the Steem Monsters Discord and message @aggroed with what you have and what you'd like to put up as a tournament purse. Let him know if this is a one-off thing or recurring and then put together a plan around how it's announced, handled, and then we'll let it run.

Thank you for your continued support!
Steem Monsters Contact Info: