Monster Market is Open for Business!!!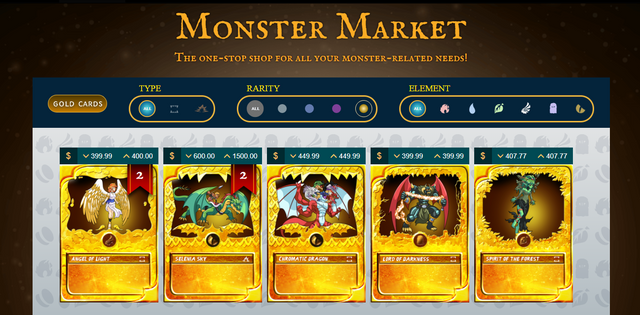 Monster Market is Open for Business!!!


It is with sheer glee that @yabapmatt and I are ready to unveil the alpha of the Monster Market!!! As of today you can buy and sell your cards in a trustless decentralized manner (you don't need to know the counter party just like on a crypto exchange)! Welcome to Collectible Trading Card Games 2.0!

What to do?


Inside your collection you can click on any card. You can only sell one at a time so you can only click one at a time.
Once you have selected a card you can click sell at the bottom left. You then price it in USD! That's right. So you set a price in USD and the price paid in steem/sbd will adjust at the time of purchase.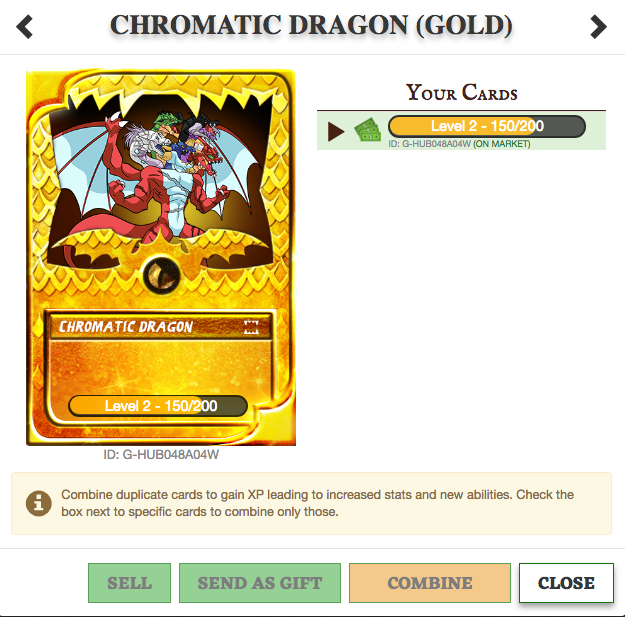 Buying Cards


If you would like to purchase cards you can click on the Monster Market at the top of the screen. There you'll find all the cards that are for sale. You can sort by color, rarity, and gold foiled.
Just like the booster packs you can purchase cards using Steem Connect or Vessel.
Steemmonsters takes a 2% cut of all card sales. This is subject to change. We are likely to increase the percentage at the lower end and decrease the percentage at the higher end.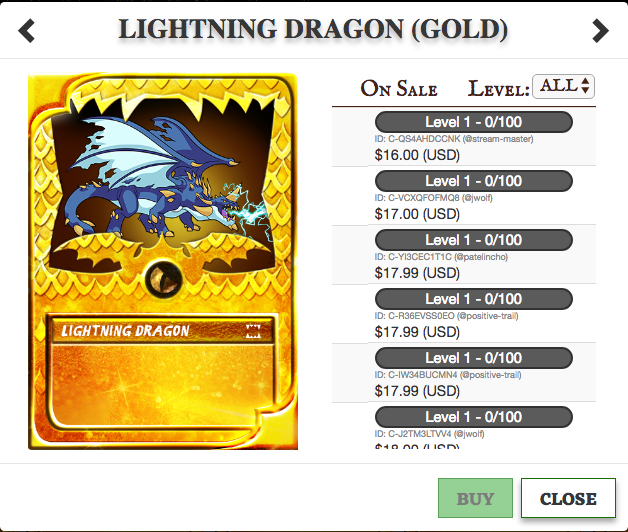 Arrows


When you're in the Monster Market what do the arrows mean?
The arrows indicate the highest and the lowest cost for any card listed. The lowest is likely a first level non gold foil card. The highest could be a leveled card, gold foiled, or... a leveled gold foiled card.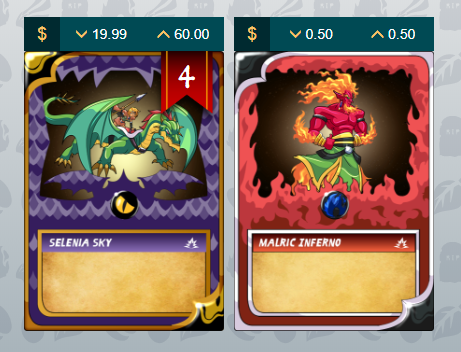 Monster Market DEX Protocol


As mentioned above, the new Monster Market is trustless and decentralized. Everything that happens is published to the blockchain and is fully transparent using what we call the Monster Market DEX Protocol! This means that anyone is able to build their own Steem Monster Market and as long as they follow the protocol all sales will be reflected on steemmonsters.com.
On steemmonsters.com currently you can only sell one card at a time, and only priced in USD, but we hope that in the near future some of the brilliant developers in the Steem community will build their own market that allows for selling groups of cards together, pricing in STEEM/SBD, and maybe other things we haven't even thought of!
For those of you that are interested, keep your eyes out for a new Steem Monsters Tech Talk post from @yabapmatt very soon with all of the technical details behind how the new Monster Market DEX Protocol works!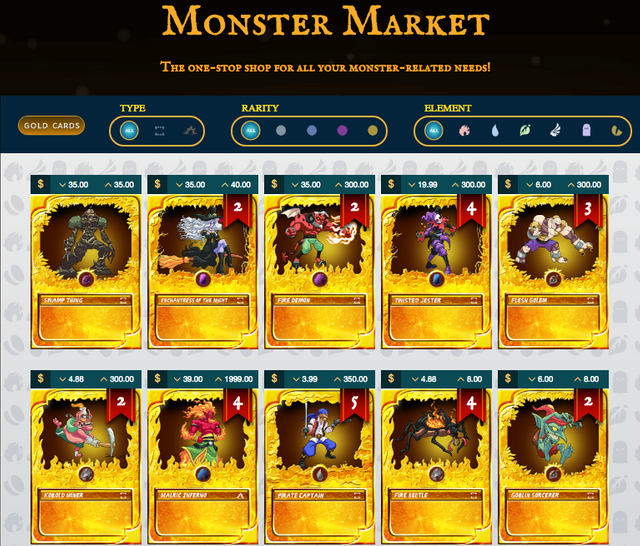 Thank You for your continued support!
Steem Monsters Contact Info
Official Account: @steemmonsters
Website: https://steemmonsters.com
Discord: https://discord.gg/CAFJRjY