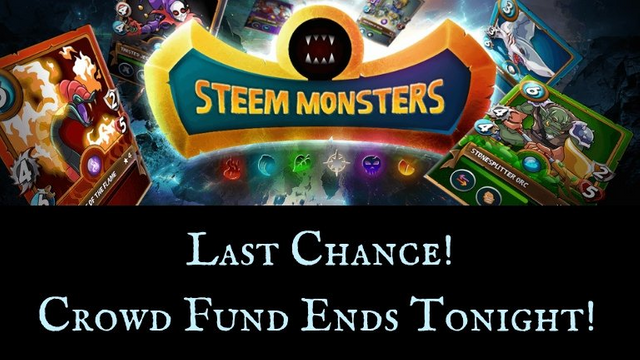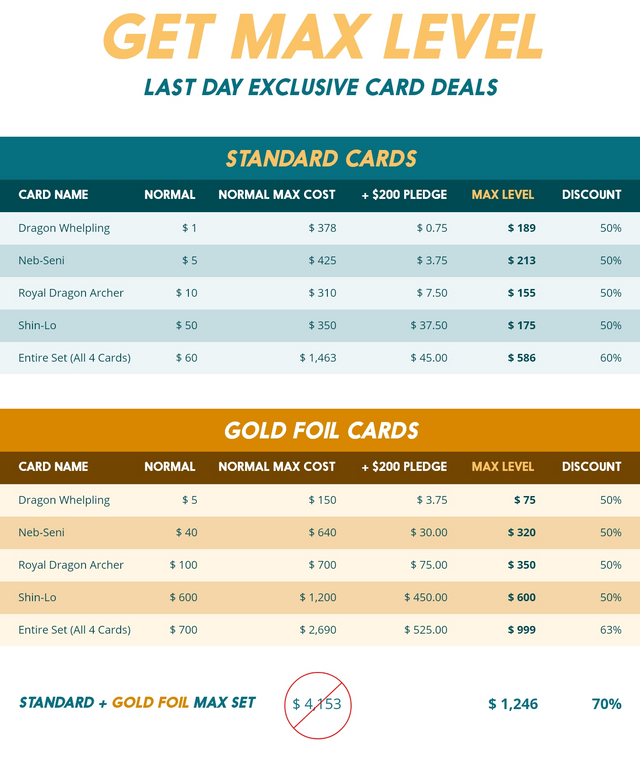 We're doing a last day of the campaign discount sale on extra versions of the exclusive cards. In the chart above you can find pricing for the individual cards. We're offering a big discount only good today for extra copies of them or max level versions of them. Remember, we're never selling these cards again, so today is literally your last and best opportunity to get them. These deals are only available to people who have purchased the Monster Master package or above. (Gotta get your first version of them at normal prices to qualify for the discounts).
Here's the leveling chart for alpha standard and gold foil cards to refresh your memory of how many are needed.

I'll try to get a prettier version of that chart up, but want to give as many people as much time as possible to make their decisions. Last chance and then alpha is gone and these cards are never for sale again!