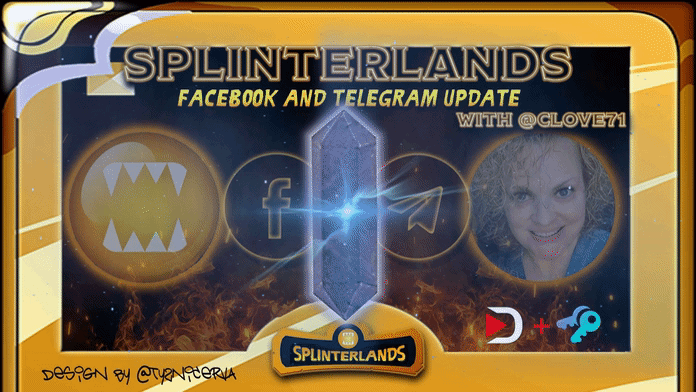 Hello everyone! What a great week it has been with the in game token DEC (Dark Energy Crystals) now live! It has been an outstanding week in Splinterlands! So many new faces have arrived to the game lately as I am sure you noticed while battling. This is a great sign as the game is growing. Growth is an excellent sight to see here! I have noticed many new members in Facebook and Telegram and would like to personally thank you all for joining us. If you are not in our Telegram I urge you to join HERE who knows..you might just get a DEC tip from me! Yes, that is right..I hand out a little DEC here and there to active and helpful members! Facebook is also a great way to show support by liking the page or join the group. The links are below. I love to engage with the Splinterlands community and have their assistance on posts I make at times. This week, I would like to thank Ayasha @sugar-cube for providing the following information below on DEC and a few special cards in the community won.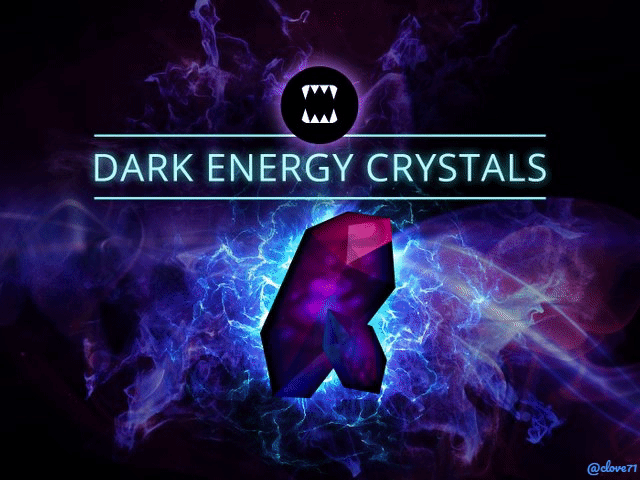 The new released DEC (Dark Energy Crystals) are a native token of Splinterlands. It has made everyone more engaged and playing the game is more fun! Every winning battle gives you DEC. Not only battling there are a total of three different ways to earn DEC.
DEC obtained in several ways:
1. Winning battles: You will get DEC for each winning battle. As you go to the higher level DEC earning will increase. Playing with Alpha and Gold cards make more DEC. Now you are playing with energy. Here your energy capture rate will be as higher as your DEC earning will be increased.
2. Burn cards: Now the player can burn cards in return they will get DEC. Amount of DEC will receive as per the value of the card. Gold cards reserve the most amount of DEC.
3. Buying DEC: You can now buy DEC on http://steem-engine.com and Tron.
!
Where you can use DEC:
● Potions:
In the potion shop, you can increase your charges. There are Legendary and Alchemy for expanding the chances to get Legendary and Gold cards. Quest for extra reward cards and Mystery will give you a chance to receive daily Mystery rewards.
● Essence ORBS:
ORB is like regular packs. Each ORB contains 5 random monster cards, which are new powerful cards. Each ORB price 2.5 DEC. If you buy 20 ORB at a time will get 1 free bonus ORB and for 100 ORBs 10 bonus ORBs for a limited time only.
● Skins:
An interesting update. Players can separate their monsters from the crowd by cosmetic upgrades.
@anouk.nox is the first Legendary gold puller from the new promo cards. She burns cards from her stock and brought ORB. In her second ORB, she got this very first gold legendary.
@reseller and @chrisroberts also won 2 Gold Legendaries of Earth Splinters. @tsnaks who won 2 gold legendaries from a quest.
There are lots of surprises like this every day coming!
<center
Top 10 DEC Holders on 5/31/2019
---
Thanks so much for your info. above about DEC Ayasha!

The following few charts are showing the growth and numbers stats for The Facebook Page, Group & Telegram!

The Facebook Group Info:

Facebook Page Info:

Splinterlands Official Telegram Info:

Thanks so much for joining me and I will see you all in the battlefield!




Steem Monsters Discord Group HERE

Steem Monsters - Splinterlands Official Facebook Group HERE

Steem Monsters - Splinterlands Official Facebook Page HERE

Steem Monsters- Splinterlands Official Telegram HERE

My IG - Steemmonstergirl HERE

My YouTube Channel HERE

My Twitter HERE