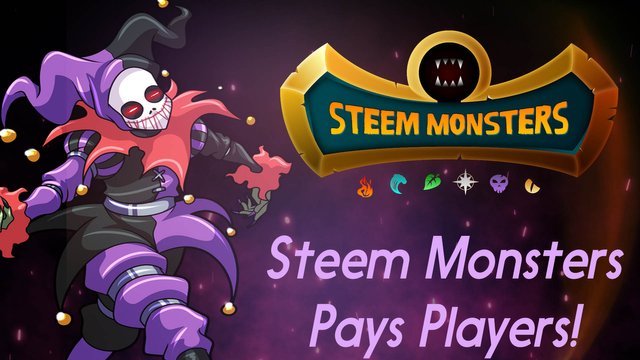 4 days ago in this post we announced to the world that tournaments were open for business. Today we're happy to annouce we've given out over $1000 USD worth of steem and prizes to players!


Steem Monsters Pays Players!
Whether you're playing daily quests, getting ever higher in season play, or battling in tournaments Steem Monsters pays you! This is the power of blockchain games! This is crypto in your hands and tokens in your account!
If you're not playing Steem Monsters you're missing out on money you could earn with your cards every single day.

Get Noticed!
Want our player base to notice what you're doing? It's time to sponsor a tournament! It takes less than two minutes to get a game up on the list and eyeballs on your project!
Prizes can be steem, sbd, or something else. Steem and SBD are automatically distributed. Other prizes can be manually distributed.

Thank you for your continued support!
Steem Monsters Contact Info: