I ended the week on Steem Monsters having my level six Zintar Mortalis fighting a battle against a level five Daria Dragonscale. It was a fair battle, but Daria had no chance to resist the powerful attack of the undead: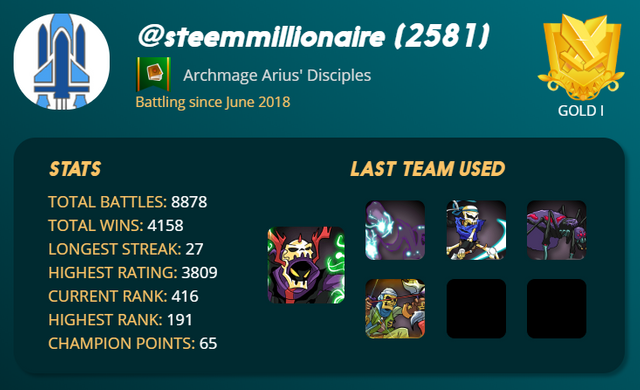 I'm closing the week on the upper part of the Gold I leagues. I paid my contribution to the guild, and I moved 2878 DEC tokens to my savings account.
Next week we have the end of the season, and therefore I need to try a climb into the Diamond leagues.
With the possibility to use the DEC directly on the market, the game is lot more interesting that any time before. Every card counts, and I expect that more people will try to climb now in a better league.
Let the fun begin!