Hello, welcome to my steemmonsters giveaway series #11.
How am I doing my giveaways ?
Well to make it step by step
1 ) I complete my steemmonsters daily quest
2 ) I add together the value of the cards that I get and then divide the value in half
3 ) then I go on steemmonsters market and find a card to giveaway to you guys for that value.
Pretty simple if I say so myself.
The reward I got for today is shown below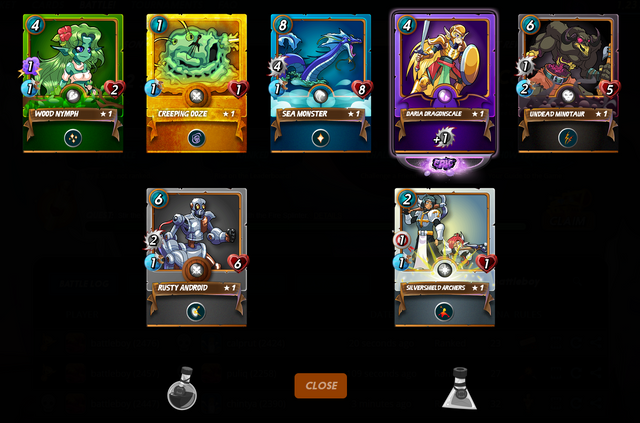 Wood Nymph [$0,04]
Creeping Ooze (GF) [$1,40]
Sea Monster [$0,04]
Daria Dragonscale [$0,40]
Undead Minotaur [$0,02]
Rusty Android [$0,02]
Silvershield Archers [$0,02]
1,94 / 2 = $0,97
And as you can see today's giveaway will be for a card that is worth $0,97
But actually as I was looking at the market I didn't see any interesting cards, so I picked something from my own collection that I already had, and that's worth a little more
So for this giveaway one lucky winner will get an Air Elemental !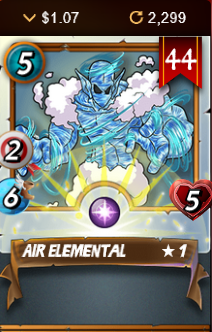 How can you enter the giveaway ?
Answer the following question.
Do you own any Alpha cards ?
The last giveaway winner is . . .



Congratulations @cryptofiloz you have won the last giveaway !
The Card has been sent out !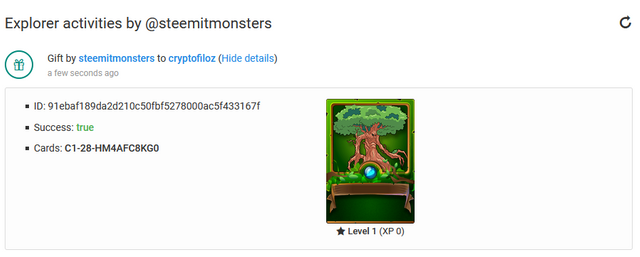 Thank you for reading/entering my giveaway post, and check out Steemmonsters