Since the first announcement of @steemmonsters I have been quite hooked! And today I... completed my full collection of regular cards!
---
Now, you must have been asleep or are just not following some amazing people on this blockchain who talk about this, but @steemmonsters is the first collectible card game developed on the Steem Blockchain. It's a project by Steem Witnesses @aggroed and @yabapmatt and was announced on the 26th of May 2018.
From the intro post I understood the possibilities this game would create for the Blockchain - as @aggroed mentions in his first post:
That said. This game is about fighting. This game is about rewarding users. This game is about keeping people coming back to the Steem ecosystem and growing our daily active user base. I think as we grow our ability to engage and reward users will be the highest out of all of these games as we're specifically designing the game to do this. My goal is to be the most actively used app on the Steem blockchain and to drive new users and bolster user retention.
YES! Activity and New Users and Retention = What we need for the Steem Blockchain!
Since then I've eagerly been following the progress. And what progress it was! Tens of thousands of dollars were easily spent on @steemmonsters by the crazy Steem community in the first few weeks, contests were held, giveaways earned many people new followers, voice auditions have been recorded, fan art was released, Gold Foil Cards came out, the first Legendary was sold for hundreds of STEEM...
And today a totally new brand for the website and logo was released, plus all the cards now contain the long awaited stats!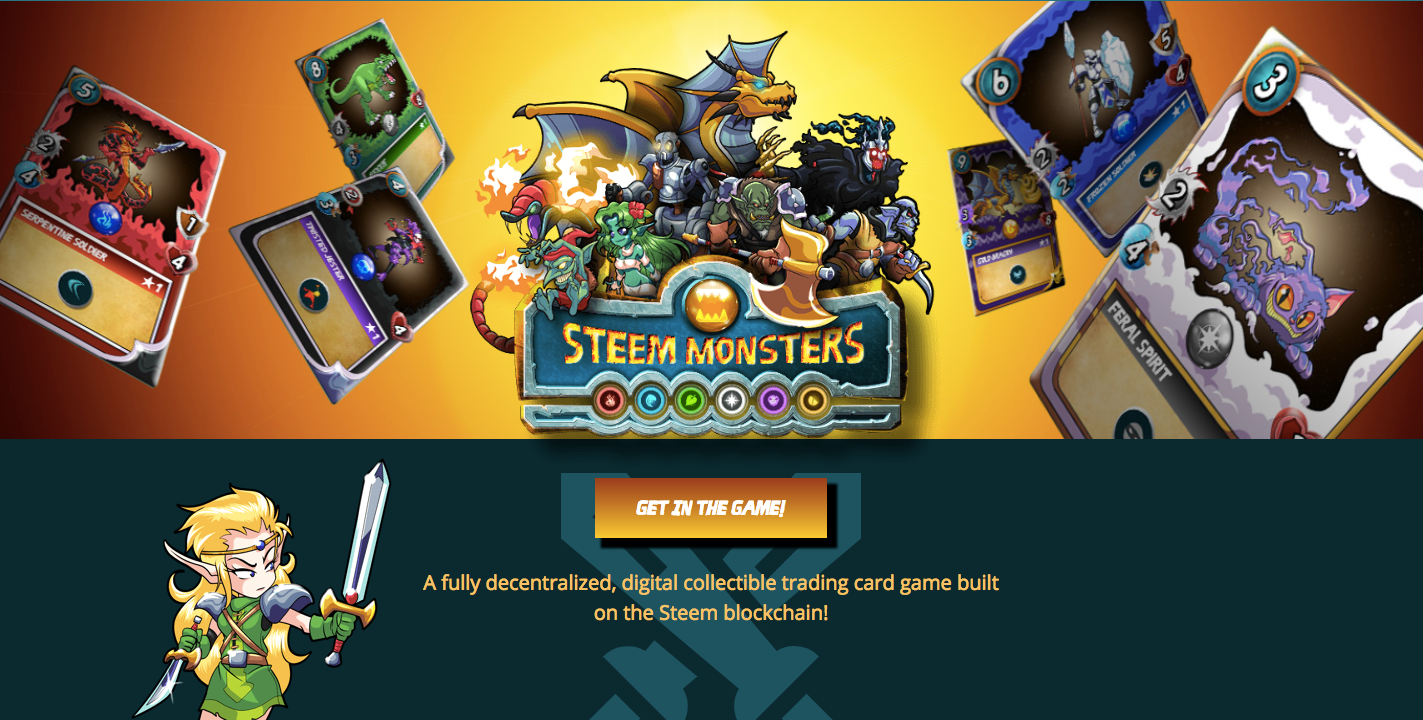 My excitement only grew bigger...
---
When I heard about the plans to get a Kickstarter campaign for @steemmonster I knew we'd hit jackpot. Kickstartians love funding the coolest games with their euros or dollars, and @aggroed mentioned they would use these fiat earnings so they wouldn't have to spend their STEEM income on things that have to be paid in fiat like taxes. Smart thinking! And to think about all those users signing up for a Steem Account so they could play @steemmonsters? Do you think they will be posting their successes and game tactics on Facebook and Youtube any longer once realize there is a whole community to be found here? That not only already LOVES sharing about @steemmonsters but also... could upvote their content so they can buy new packs?
I honestly believe a lot of the newcomers will not only have a Steem Account so they can play @steemmonsters, but they might also become bloggers, vloggers on Steemit or DTube or share their favourite cards on whatever new 'quick share' app is out by then!
That means, even if you're not planning on becoming a collector or player of @steemmonsters this game should still get you excited for the future of the Steem Blockchain!
Buying some packs
---
Today I bought 10 or 20 packs at a time and was quite lucky to get some cool Legendaries and Epics and Gold Foils! My best catches:
Legendaries
Spirit of the Forest / Frost Giant / Selenia Sky (2x) / Lightning Dragon / Angel of Light / Gold Dragon / Chromatic Dragon
Epic Gold Foils
Naga Warrior / Mischievous Mermaid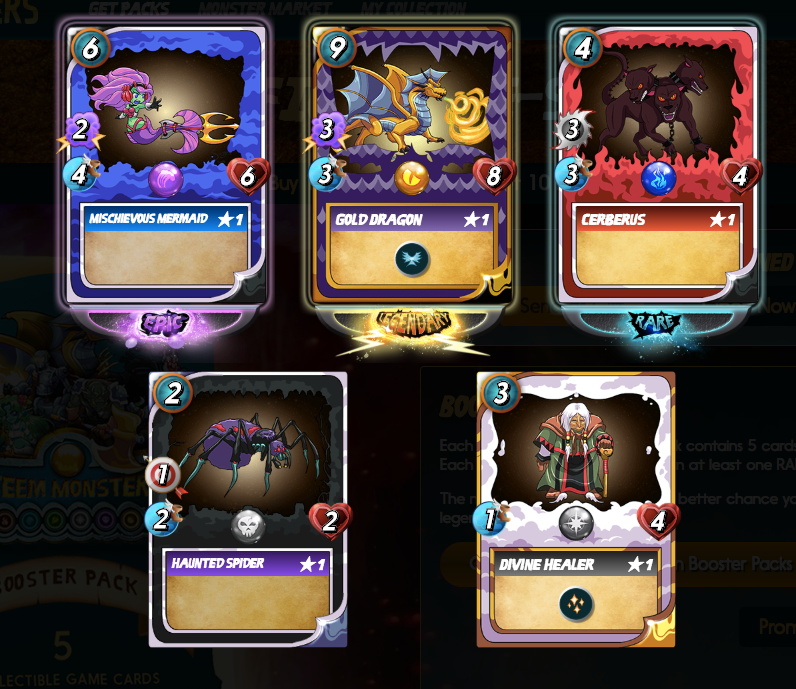 [Some packs are just better than others]
My goal was to complete my collection this week. From what I've learned once the alpha packs are sold or after October 1st there will be no more of these to buy. Beta packs will come and it might be more or less at the same time people are starting to realize the potential of this game. In other words the collectible value of all the alpha cards, even the cheapest 'common' cards will rise. So I thought: if I'm one of the first people to know about such an opportunity, why not take it?
The last card I needed after finding so many legendaries to day was the Lord of Darkness but the lovely @patelincho struck me the best deal ever which means she helped me get my last card to complete the collection!
And no, not yet the Gold Foil Cards guys - I'm not that rich!
But I'm excited. And I feel I've made the right decision to get into this today. I'm ready to play!
FUN FACT
---
There are only 361 account creations between the @steemmonsters account and my @soyrosa account! And they beat me to it! That means even before I heard of and signed up for my Steemit account the guys were already breeding on this amazing plan...
TIPS AND TRICKS for newbies
---
---
What are your thoughts, tips, comments? Did you hear about @steemmonsters yet? Did I tell you something new? Are you already 'maxed out' on all your cards? What Gold Foil do you treasure and will you never sell? I'd love to hear! :-)