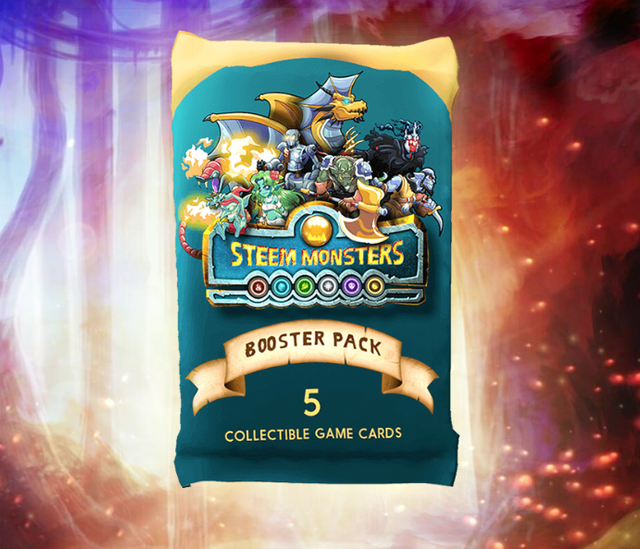 Let's talk about Alpha Booster Packs:
Reading the kickstarter gave a little insight into what's going to happen to the apha cards, once they're sold out. We know that some rich kickstarter backer (if they so choose) is going to get 2 packs per day for 5 years (365 X 5=1825 X 2 = 3650 packs). Beyond this, once 300,000 packs are sold, it's all over.
Then the Alpha Booster Price is going to go UP to $5.00 per pack!

This is huge folks!
What this means is that at minimum, all the alpha cards are likely to increase 2.5X in value instantly! If a common goes for $0.08, it'll likely increase in value to $0.20 or more! Same with the rare, epic and Legendary cards.
It's reasonable to presume that every Alpha card (even commons) will someday be worth OVER A DOLLAR EACH!
This is big news and all the more reason to buy up your cards now, while they're insanely cheap. We will be laughing someday saying:
"Remember buying the Alpha fire beetles for $0.03 each?"
"No way man, you gotta be kidding me!"
Beta Boosters will be $2.00 each.
This will immediately make the Alpha cards more valuable and in higher demand. It makes me look at those Legendary cards for under $5 and want to scoop them all up. But I do have other things to buy other than virtual playing cards.
---
Your Chance at a Free Alpha Booster Pack
No need to upvote, but it's greatly appreciated!
Resteem this post
Write in the comments "RESTEEMED"
Include your steemmonster username in the comments
That's it!
DRAWING will be after the post pays out.
Steem on Steemians!
---
SARDONIC