Steem Monsters (after rebranding: Splinterlands) is probably the most successful dapp on the Steem blockchain. The game is not perfect but is driven by passionate people, who enjoy developing it further.
Some time ago I made statistics about Steem Monsters gameplay:
https://steemweb.pl/statistics/steem-monsters
Recently I've added more data to the charts!
New Stats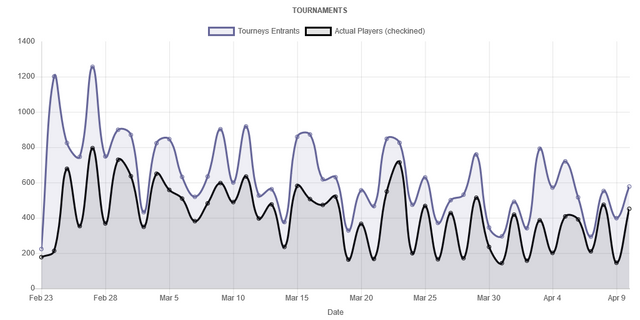 For me, the most interesting new chart - concerning Tournaments popularity. Automatic Tournaments started February 23. You can see that about 1/3 players who enter tourneys, do not check in before.
---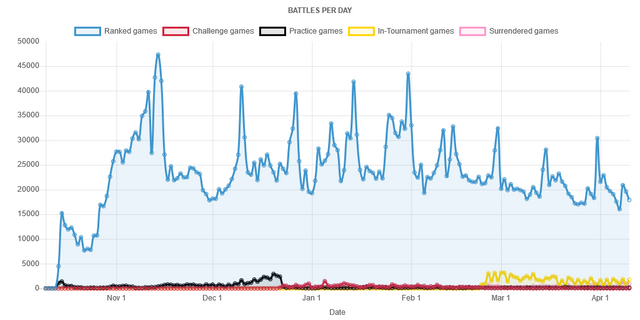 Battles chart was updated with In-tournaments games, Surrender and Challenge games lines.
Let's turn off the Ranked games series to see something spectacular:
---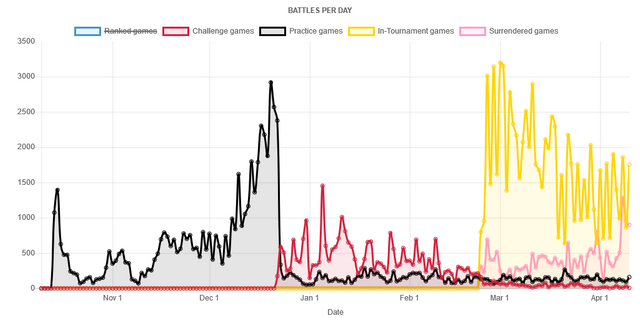 We can see some stormy periods in Steem Monsters life!
Spike of practice games played - to finish quests, now only ranked
Spike of challenge games due to manual tournaments
Spike of In-Tournament games due to the start of automated Tourneys
---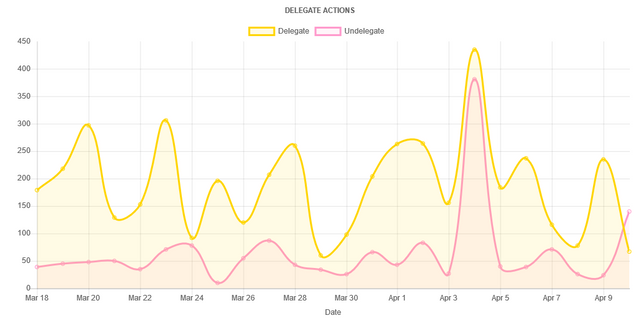 Wanna know how many times there was a delegation of cards?
---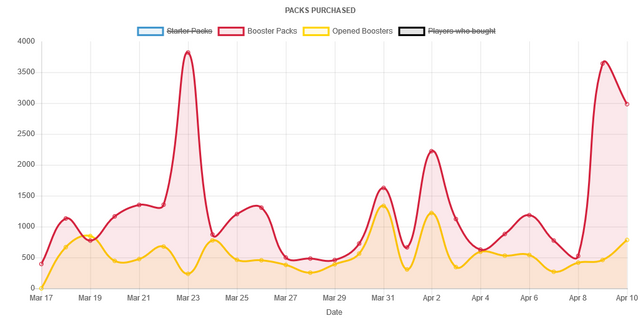 Let's compare the number of bought and actually opened packs!
These and more stats can be found here: https://steemweb.pl/statistics/steem-monsters , updated daily.
My charts are made only from data that appear in Steem blockchain.