SteemMonsters Season Rewards (pizzachain in Champion III)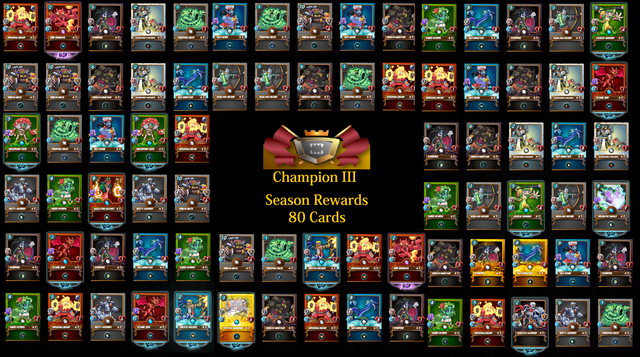 Hey all! I collected my season rewards today. It included 80 reward cards, all of which can be seen above. Sadly I got no legendaries, but I did receive three gold foil cards: a rare Crystal Werewolf, a common Vampire and a common Sea Monster.
This season, I hope to reach Champion I and snatch some booster packs from the Top 50 too! Did you guys get anything good?
PS: If you don't know what SteemMonsters is, check it out at https://steemmonsters.com/. It's a cool game with monsters and their summoners, tournaments and its winners and made for both pros and beginners.