How I got myself into the gold league with $1 Dollar ?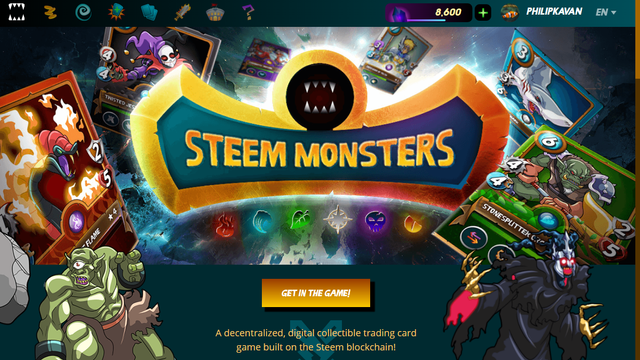 Right now, when I am writing this post, I am thinking about how I started playing the game steemmonsters. There was a time when I wanted to play the game but I didn't have $10 to buy a starter pack. I was trying so hard to make that money and start playing the game.
Then one day, I got lucky as I had the chance to get noticed by @aggroed, one of the SM founder, who gave me a free promo code of starter pack. I was simply hanging out in msp-audience show of 'PAL' community. I was telling there that I want to play the game but I don't have the money to buy a starter pack. So at the end of the show he sent me a code to free starter pack. From that show I also got 2 booster packs from another nice person @littlescribe.
From Novice to Silver League
I didn't start playing right after getting that code. I started playing the game sometime later for some reason. As soon as I started playing the game, I was having so much fun. It is because I was lucky. I got so many rare edition reward cards from my season reward. It helped me to pull myself to silver league. But back then I didn't have enough monsters with magic attacks.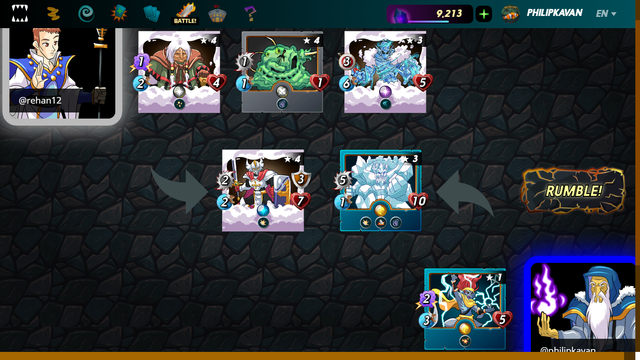 Defeating an army of Earth Elemental with Frost Giant and Rule of the Seas
I needed those magic attack monsters to take down a team of Earth Splinter which had Silvershiled Paladine, Divine Healer and Air Elemental. The problem was that my front row monsters were taking so much damages from the range attack of Air Elemental and Peacebringer that I wasn't being able to do any damage to Silvershield Paladin due to its shield ability combined with Divine Healers, healing ability.
But slowly as I have advanced in the game and started wining cards from my daily quest. I got a Sea Genie which helped me to defeat that team.
From Silver to Golden
Until, Silver 2, I had no problem to beat the opponents and go ahead in the game. But at some point I couldn't get any further because I was getting matched against all the level 4 or level 5 cards owner. During this time, I was thinking what to do. I knew that I need higher level cards but once again I didn't have the money. So I had nothing to do.
The Lucky Encounter with Steemmonstershow
So I was a bit upset but still playing. Then one day I got the chance to play against @littlescribe the one I talked about earlier, who gave me two boosters packs. I defeated her with my level 1 cards while she was playing with level 3 and level 4 cards. So after a battle she threw me a challenge and I defeated her again.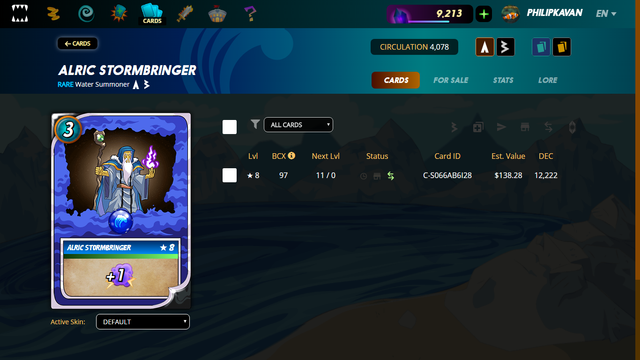 Received this Alpha Level 8 Summoner from @littlescribe
She already knew me from 'PAL' discord server. Then, she messaged me and gave me two cards which are worth I don't know maybe $200.A level 8 summoner 'Alric Stormbringer' and a level 6 'Crustacean king'.
With those monsters and a level 4 Frost Giant, which I rented from peakmonsters,I built a very strong team.I also rented few other cards from peakmonsters.
Finally,in the gold league
So with these cards beating my opponents became lot easier. It took me sometime but yesterday I finally went above 1900 rating scores or points and pulled myself to the gold league. To reach in the gold league I also took the help of another legendary monster other than 'Frost Giant' which is the 'Ruler of the seas'.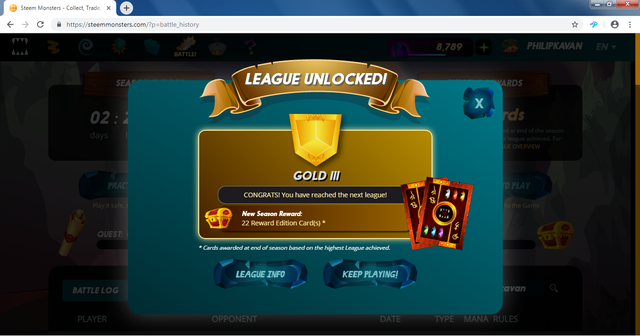 Gold League Unlocked
So now that I am finally in the gold league I feel happy and a bit proud of myself. Why shouldn't I be? People spend thousands of dollars to play steemmonsters but just because I had support of two nice people, it took me less than $1 to reach to this level.
Thank you for reading and don't forget to share your battle story with me .I would also like to get donation from you which will help me get head in the game. My next target is the 'Diamond' league.
---
Thank you for reading.Support me by upvote,comment and resteem on this post.
---