Hello dear steemmonsters fans , Today i will make very short calculation over my earnings in steemmonsters thanx to the @holger80 tool !
This are some of the best cards i have open so far :





(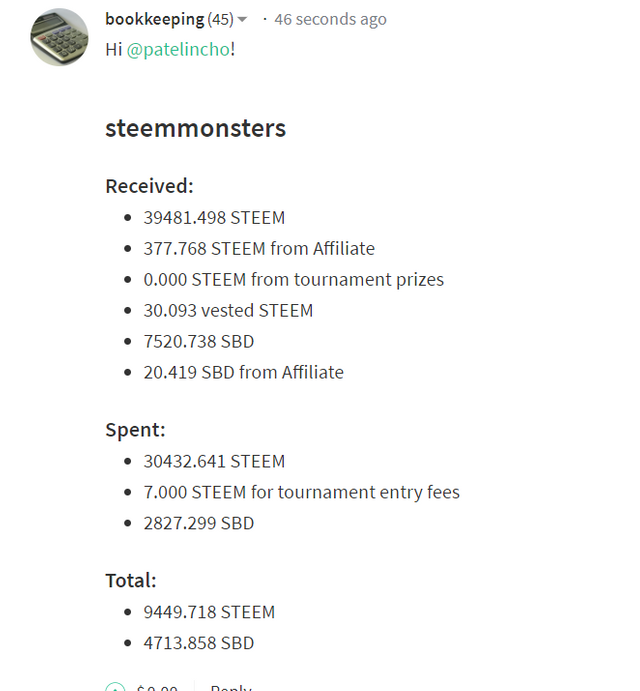 )
As many of you know i dont have only one acount so here more info :
positive-trail :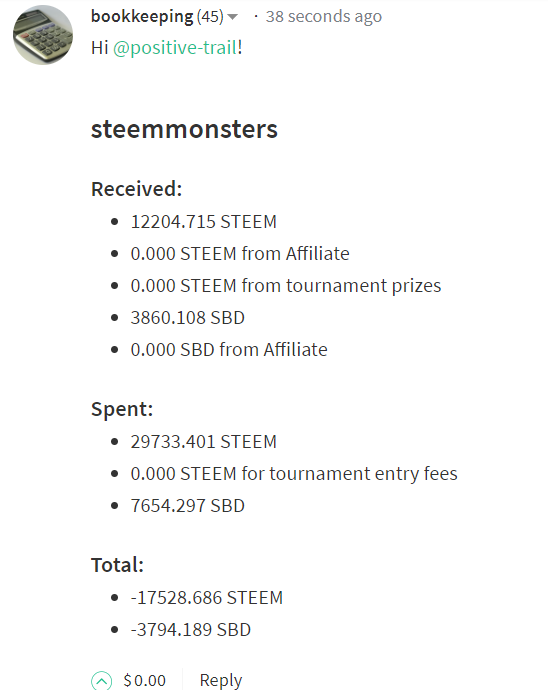 singles :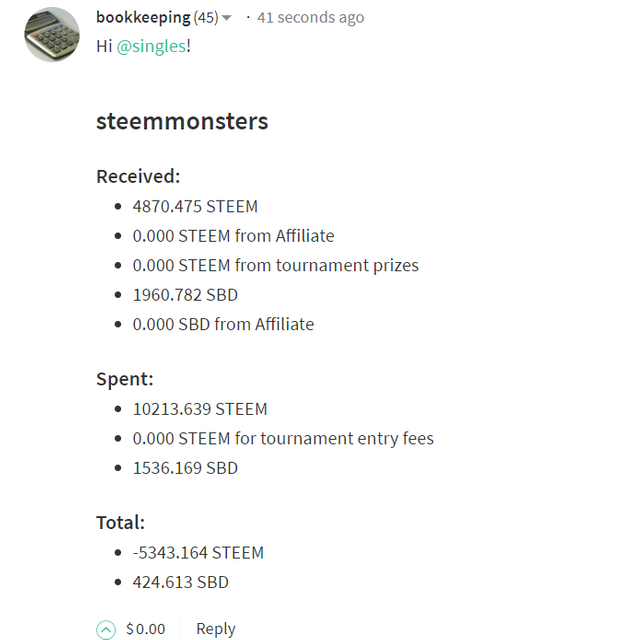 This starts are only the recorded as steemmonsters payments but i have a lot private sales and also a lot peekmosters ( i personal like it more )
So need to add this to the statisticks aswell :
Paypal payments 2375 USD
Steem payments -46 565
SBD payments 3476
So my balance as you can see is on one good positive income earned last 6 , 7 months from only trading .
I have at the moment cards worth 3400 usd IN MY ACOUNT.
So profit so far :
33142.86 Steem
2933.72 SBD
5777.5 USD
My original investment in steemmmonsters is 0.50 BTC wich i have long time back withdraw . Now we have also tournaments so earnings can be even biger if person have some good skils !
We love steemmonsters !