Off to 5th season! I'm slowly leveling up my teams, and finally have all my summoners at level 4, except the dragons. And I had my first taste of tournaments... but only one battle won so far! Let's see how the next ones will go!
---
And who won last week's giveaway?

Very few contestants, two to be precise: @bashadow and @luegenbaron. So, why choose random? As a token of appreciation for joining the giveaway... you both win! A Highland Archer is going your way!
---
This week, a neutral will be cast away as well... a grumpy one: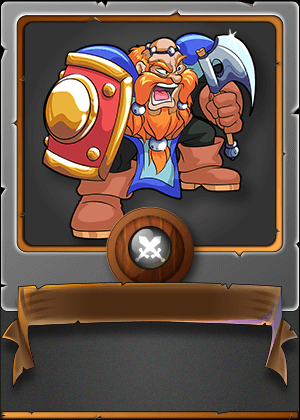 The Grumpy Dwarf!
---
Rules:

Following @contestkings great example, no upvote, follow or resteem required. Just comment and tell me what is your strongest team; winner will be randomly chosen at post payout.
---
Good luck... and see you on the battlefield!