IT'S OFFICIAL!!
 
900,000 - B E T A - Steem Monster booster packs
are now live at www.steemmonsters.com
for your buying pleasure!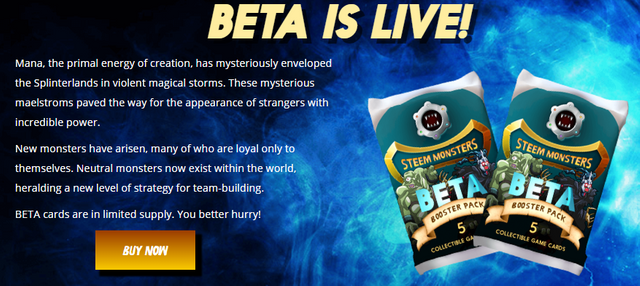 Every Beta booster pack you purchase (at $2 USDs per pack) has a chance to contain the same monster/summoner cards from the Alpha Edition (though they are explicitly classified as Beta Edition), PLUS a chance to reveal one or more of the following:
10 ALL-NEW, Neutral Monsters (commons, rares, epics and one legendary!)
5 ALL-NEW, Elemental Summoners (epics)
When you visit www.steemmonsters.com, under the "Market" tab, you can now filter based on the different editions as well as the new Neutral monsters faction:

The new Neutral monsters faction filter also appears under your "Collection" tab too.
Here are all 10 of the new Neutral monsters you can collect: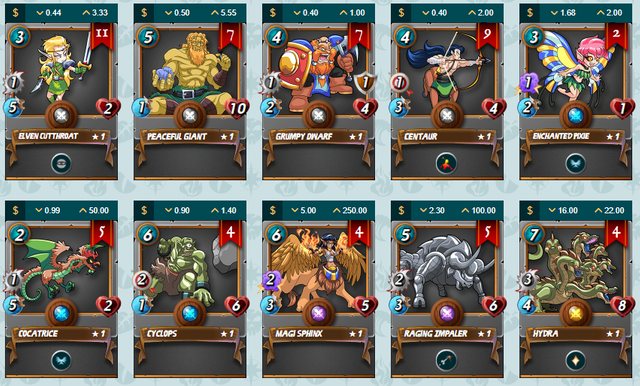 Here are the 5 new EPIC summoners you can collect:

If you're still reading this, WHAT ARE YOU WAITING FOR?! 😂
Go have some fun! Spend some of your hard earned crypto rewards and grab a few of these awesome new cards/packs!
My favourite Beta card reveal so far is the new Fire Splinter Epic Summoner - Talia Firestorm:
---
Here are some fun/important Steem Monster related posts/links for you all.
---
Steem Monsters Contact Info:
---
Great work on getting all this done, and so quickly, @yabapmatt, @aggroed and the entire @steemmonsters team!!
Cheers,