I been playing Steem Monsters for months now and I finallly have gotten to gold league. Before the last day of a season. I would like to thank @richatvns, @payoutbot, @steeminati and @jbap85 for sending all those reward cards to level me up...
So here's what I got today with the daily quest.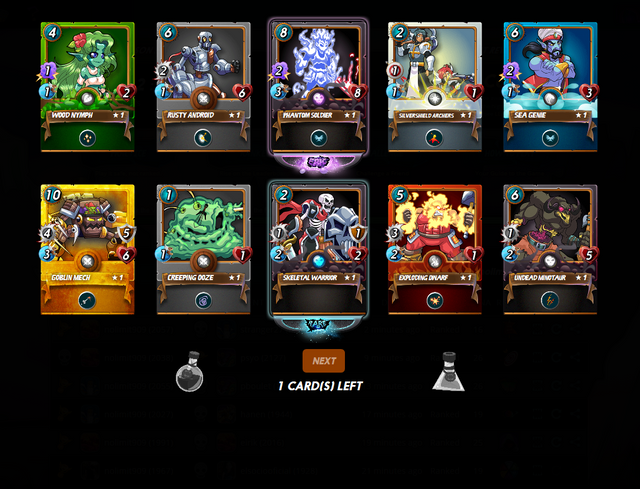 That potion for extra 5 cards really paid off because my 2nd row (which would not have been there. Had a gold goblin mech, a rare and one of the best reward cards the exploding dwarf!!!!
I can't wait for the guilds to start!