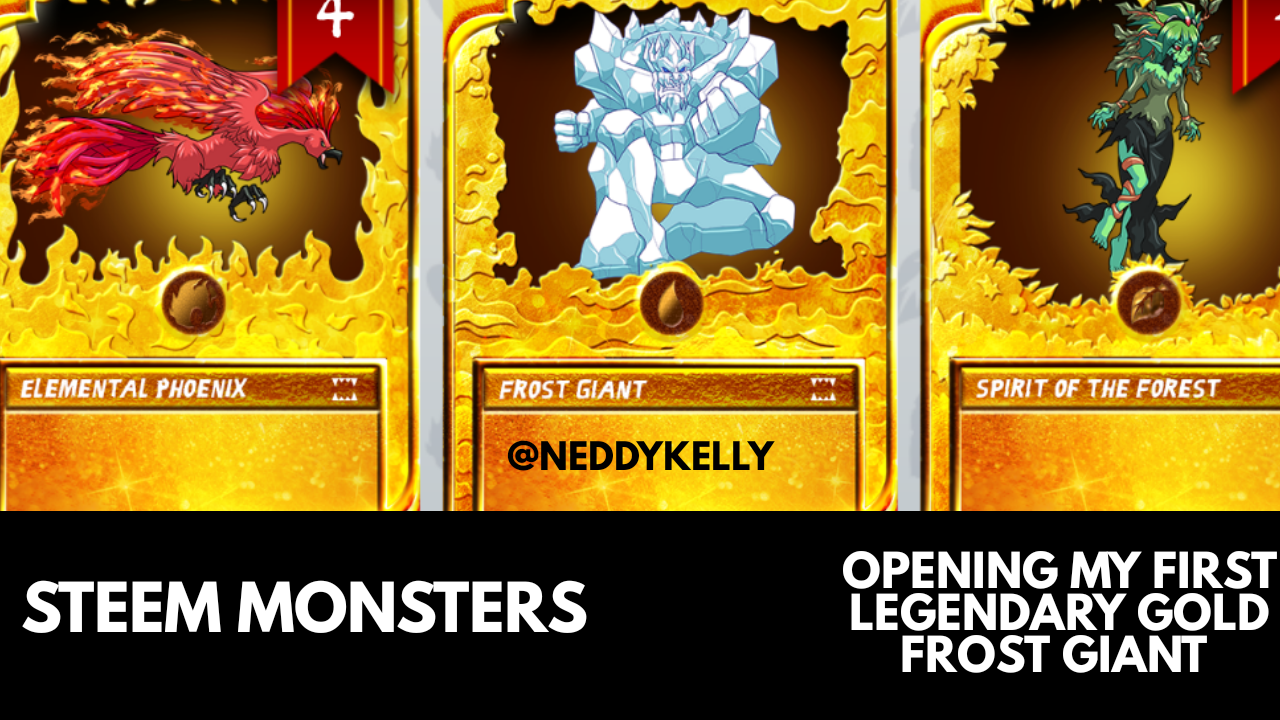 Hi Steemians and monster fans!
I woke this morning opening a booster pack that I had received in one of o07's competition's.
low and behold my very first LEGENDARY GOLD FOIL FROST GIANT
I couldn't believe it!
at the moment only 13 cards are of existence, and only two are currently listed on the marketplace for $1800 USD (stats from https://www.peakmonsters.com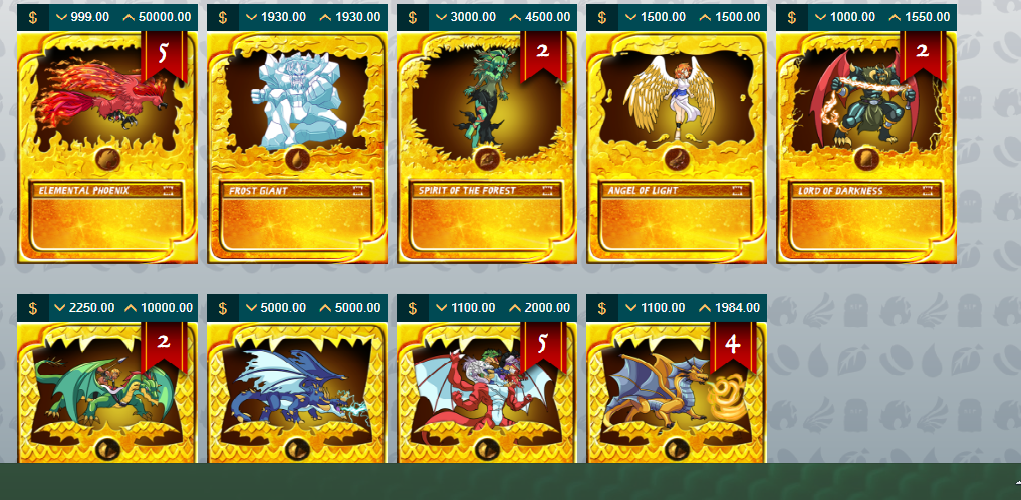 But who is this mysterious @o07 he keeps giving and giving. If you check out he's competitions they can be found on he's page. He also has a discord server and supports many members on the monster journey gifting cards
So I thought I'd do a recap on how I discovered @steemmonsters It was around 3 month's ago I had come across a post on steemit about steem monsters. I came with the intention that I would purchase these cards for my Daughter as a future asset for her. It seems I've caught the steem monster bug though and enjoying the journey so far.
I found @reseller in the steem monsters discord channel he was kind enough in gifting me some steem so I can purchase the starter set and a few booster packs.
I guess that was the spark of my journey into the game. I was recently telling a young friend about steem Monsters this is @stouseman and he's keen for the monster journey! i'm sure he will get he's aussie mate's at school hooked
He proceeded on showing me he's Pokemon cards. I ended up creating an account on anonsteem for him and funding him some steem so he could purchase he's starter deck. He's mum is monitoring he's account and he's already buying up booster packs!
Below are the cards i recieved this morning from @o07