11 hours till the end of the season.
Now we fight again, everybody wants to improve his position to get more rewards.
Today I'm leveling up a few cards. Among others the Cerberus from level 3 to 4. One life point more and a bit more speed is sometimes decisive.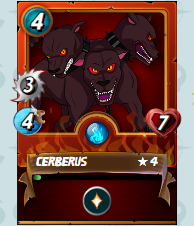 Screenshot https://steemmonsters.com
Have fun fighting!