6.00 for 25.00 What? Steem Monsters Match and Win Update
There is only 3 entries for this current contest.  1.80 x 3 has been spent totaling less than 6.00.  If the contest were to end right now our entrants will profit by over 4 times!  It seems a little crazy to just let this go by without taking advantage.  What you think?  It's important that people realize when we are 25.00 guaranteed as a minimum no matter how many entrants we have all the money will be distributed among the winners even if there strength of hands does not equal that amount.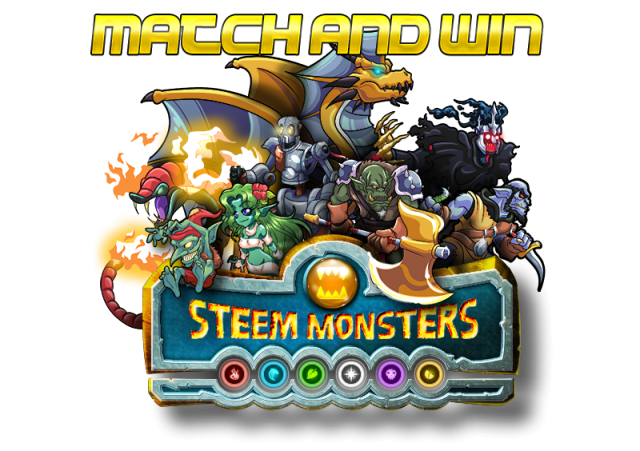 You would like to buy a pack of steem monsters BUT you want the best deal and the most fun? Use the non profit Match and Win organization
Here it is, you can buy a pack from @matchandwin by sending 1.80 USD worth of steem or sbd with the memo "match and win" EASY!    username matchandwin
It works best if you contact me on discord https://discord.gg/6Nhnm8W
my username is marcuswahl there
Match and Win now has their own discord channel:
Now the Big Fun and Prizes!
   When I see your purchase I will send you an unopened beta pack.  First, you may get a gold legendary that sells for 4500.00 at Steem Monsters.  Next, you are entered in this exciting MATCH AND WIN game for FREE!
   You will open your pack when you receive it.  Your contents will be confirmed by using the peak monsters explorer.  This site keeps a historical record of packs when they are opened (not packs that are unopened).  Everything will be out in the open.  You can play as many times as you want.
Match and Win Prize Pool=
Currently 25.00 plus any rewards that go to the author of this post are added in!!
If we sell 575 packs in the seven days of this post the prize pool increases to 100.00+ !!!!!!!
This Contest only runs until this post is 7 days old, It has a +25.00 guaranteed prize pool!
HOW TO PLAY
Your pack must have one of the winning combinations in it to qualify for prize winnings:
One Pair, Two monsters that are the same color 1%
Winners of This Will Share 1% of the prize pool
Two Pair, One set of two monsters of same color and another 2%
Winners of This Will Share 2% of the prize pool
Example, see how there are two red and two white: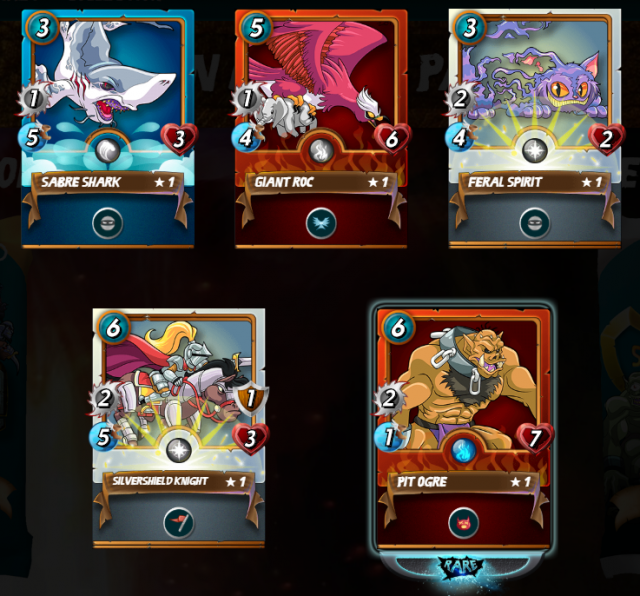 Three of a Kind, 3 Monsters of the Same Color 5%
Winners of this will share 5% of the prize pool
Example, see how there are 3 monsters of the same color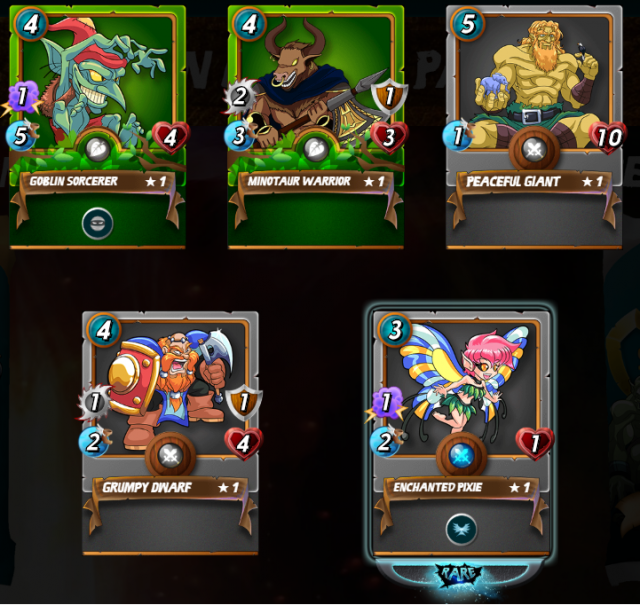 4 of a Kind Same Color 15%
Winners of this will share 15% of the prize pool
Example, see how 4 of the monsters are the same color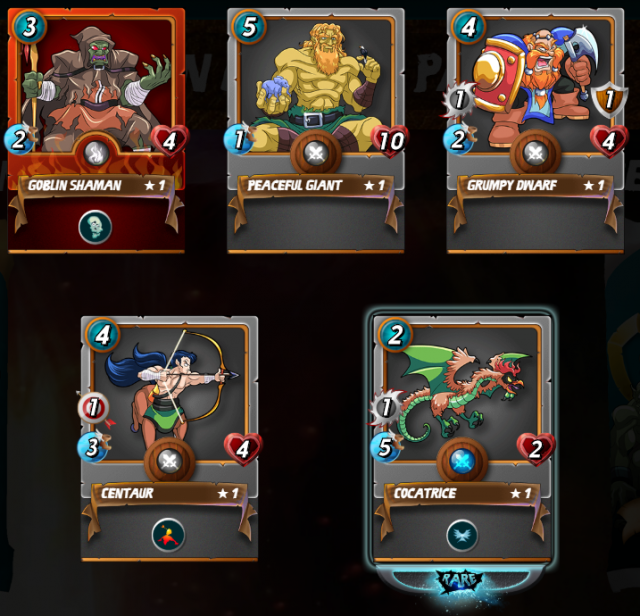 5 of a Kind 30%
Winners of this will get 30% of the Prize Pool
Example, all five of your monsters will be the same color
3 Gold Foils in One Pack 47%
Winners of this will get 47% of the Prize Pool
Example, 3 of your cards will be gold foils
If no one gets this we will award to 2 gold foils in one pack
If no one gets that then this prize is not awarded
Feel free to post your screen shot in the comments of a winning combination, but I will be verifying everything through peak monsters anyway.  Let the game begin!
This project is currently conducted at a non profit.  If any profit is made in the future half of it will go to @holoz0r , he is the creator of this amazing game.  I encourage you to follow him and support his current running game:
https://steemit.com/steemmonsters/@holoz0r/introducing-holoz0r-s-steem-monsters-poker-punch-no-upvote-no-resteem-no-follow-required
   I also would appreciate follows, upvotes, and resteems
Remember the author awards of this post go to the prize pool!!
Questions About Steem Monsters and Match and Win Visit the Steem Monsters Discord:
Contact @marcuswahl