50x Brilliant Mystery Potions results *_* gfl
Hello people!
First of all, it's all about luck. It's the same with your dailies or season rewards, you have to be lucky. Sometimes you are, sometimes you are not.
I recorded my last 50 mystery potions and want to show you my results so you can get a feeling about what you will get from these potions.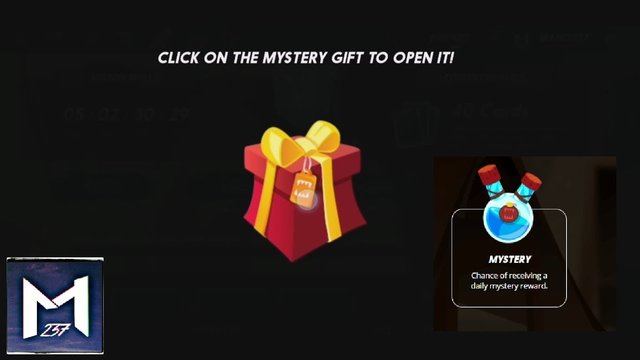 I spent 60,000 DEC for mystery potions (10x Brilliant Mystery Potion for 50 days)
My outcome:
10x Beta Packs * 2$ = 20$
15x Orbs * 2500 DEC = 37500 DEC
20x Common, Rare = ~ 0.50$
1x Epic Brownie = ~0.40$
1x Legendary Arianthus = ~5.00$
Unfortunately i haven't got an Archmage Arius =)
Total:
~26$ + 37500 DEC
So I got 60$-65$ back, close to that what I have invested.
Now it depends what you do with beta/orbs, I opened every single pack/orb which I have got from my mystery rewards and got one carzy card from an orb which I want to show you.
A GOLD FOIL LEGENDARY CORRUPTED PEGASUS
It was my first Golden Foil Legendary in my whole Steemmonsters history, my heart was pumping crazy as ** as the legendary pegasus transformed into a golden one, brrrr _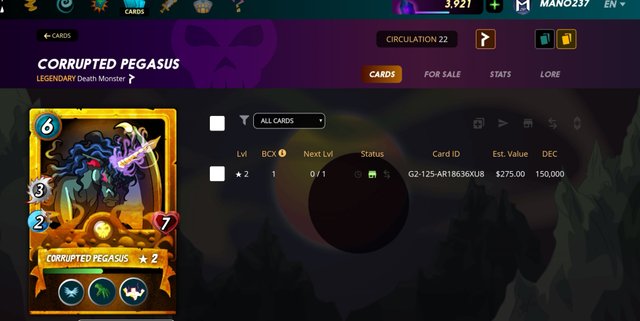 So I am very very happy about the outcome, maybe I can get the Archmage Arius one day. :-)
Do you like/use mystery potions?
---
---
Interested in the game? Join now and be part of a great community & funny game :-)