Reward of the day - Steem Monsters (Card of Earth)
Hello everyone again. Today I show you the reward for the quest of the day. This new earth card, and it's weird! I love it, for a while I wanted it and finally I have it!
It took me two days to get it, because the mission was to fight with the team of life and this is my point of 100% weakness. However, despite everything, I managed to get the card and now to put it to good use.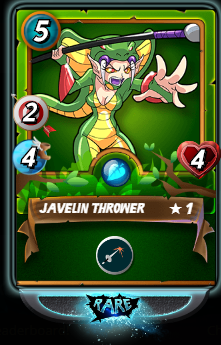 Hola a todos de nuevo.
Hoy paso a mostrarles la recompensa por la quest del día. Es esta nueva carta de tierra, y además es rara. ¡Me encanta! Por un tiempo la quise y finalmente la tengo.
Tardé dos dias en conseguirla, porque la misión era lucha con el equipo de la vida y este es mi punto 100% de debilidad. Sin embargo, a pesar de todo, la logré conseguir y le daré buen uso.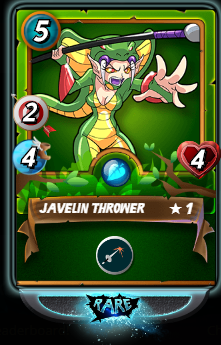 @Laykenia