I'm very happy to share with you my best placement in steemmonsters's tournament 6th and my best DEC earn in 1 day.
Usually it's hard for me play in the tournaments because i can play only in lower level tournament and it begin during my working hours.
Yesterday i did 3 tournaments and i reached 6th place and 28th place and earn in total 1300 DEC.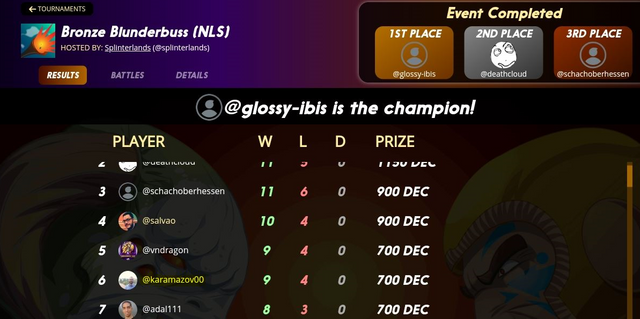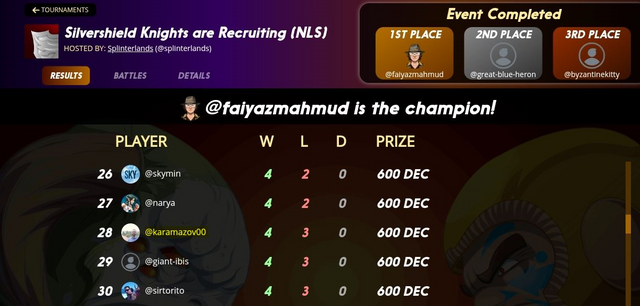 Now i have only to choice wich card I'll purchase :D
Do you have an advice?
I should to play more tournaments to improve my deck.
Actually I'm waiting the end of the season, so I can view new deck "UNTAMED" and I can decide the plan of my future purchase.
Now I know only that STEEMMONSTERS are the best game ever on the blockchain.
If you want to play --> https://steemmonsters.com?ref=karamazov00
If you want to speak --> https://t.me/splinterlands
If you want a guilt --> You can enter in guilt "ITALIA"